"He's not slow!" Dogs taking part in 'flyball' races a big hit at Wisconsin State Fair


MILWAUKEE -- The Wisconsin State Fair gives folks a chance to get close to animals they may not interact with on a daily basis -- cows, chickens and horses, to name a few. But in recent years, State Fair has put an animal center stage that you may have in your house!

If you blink, you might miss the most incredible few seconds the Wisconsin State Fair has to offer.

"It`s a good thing he`s not slow!" Mollie Sisson said.

Sisson is on hand for the fair with the "High Fives Flyball Club." Sisson's Border Collie is appropriately named "Speed."

The tournament at the fair is a super fast, rubber-necking relay -- playing out like an Olympic sport for dogs. Two teams of four dogs run down a track, jumping four hurdles along the way.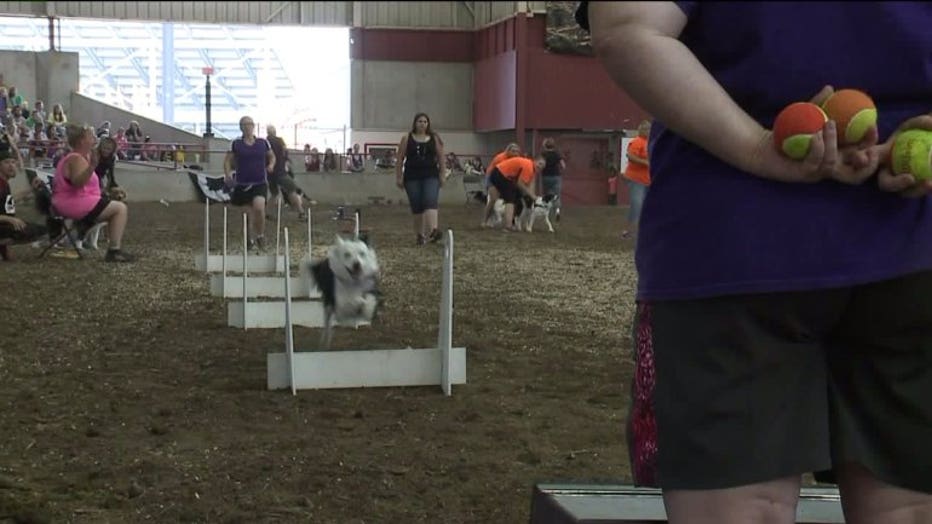 Flyball at Wisconsin State Fair


"There`s a box at the end that`s spring-loaded. It holds a tennis ball. The dogs have to push it with their paws," Sisson said.

The dogs run back with the tennis ball in their mouth -- jumping the same four hurdles, and then it's their teammates' turn.

The High Fives Flyball Club recently won their time division at a competition in St. Louis, running the four laps in just 16.4 seconds.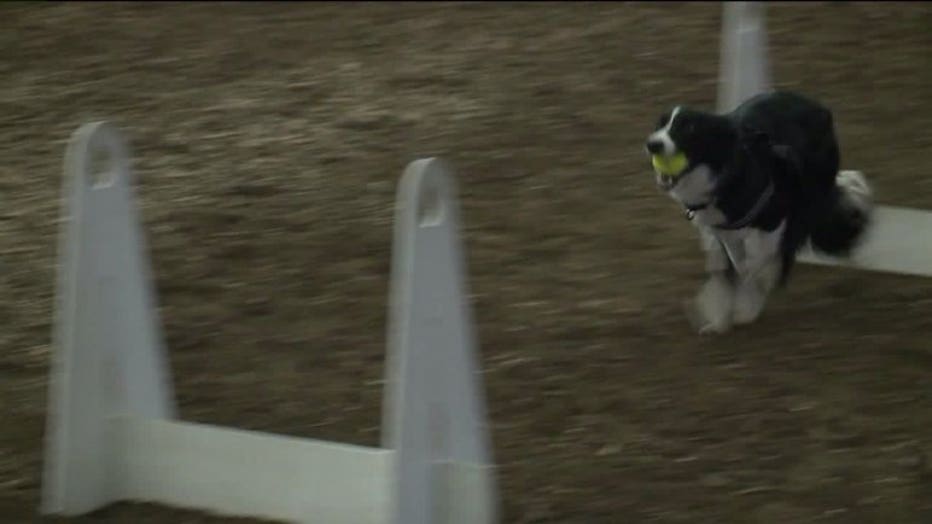 Flyball at Wisconsin State Fair


"The world record is just under 15," Sisson said.

UW-River Falls student Katie Kracht is the Wisconsin State Fair's ag intern. She coordinated the race on Sunday, August 9th. Two years ago, she also helped bring the K9 Sports Arena to the fair -- proving these animals are truly top dog.

"We have bleachers 60 feet tall for people to sit and watch these events. We have all these animals -- the dairy, and everyone comes to see dairy showings. But dogs, they can do tricks. They can do all this  and people love them as pets," Kracht said.

"When they see dogs excelling at different sports that they didn`t know about, I think it`s really exciting to think your dog can do that too," Sisson said.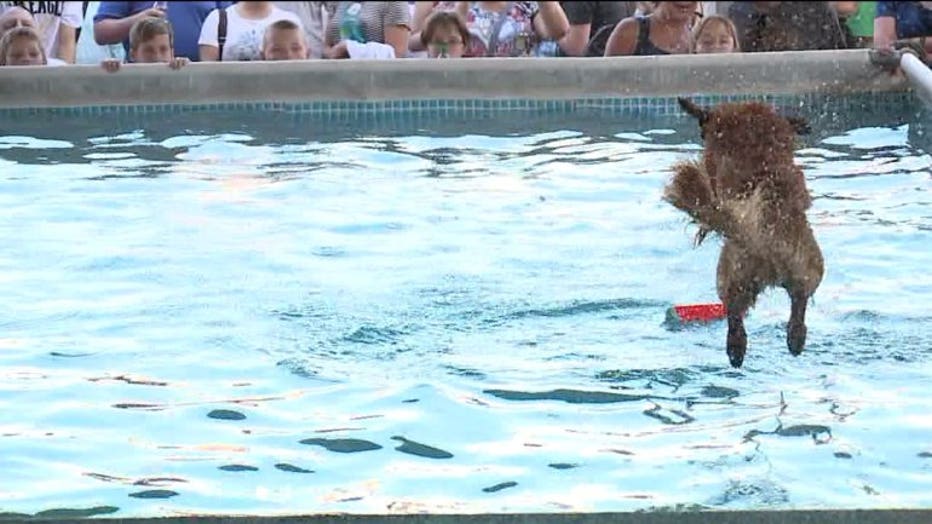 K9 sports at Wisconsin State Fair


The prize at the end of the lap is a pull-toy for the dogs to play with -- but the owners just get a ribbon, as there's no monetary prize.

CLICK HERE to learn more about the Wisconsin State Fair.

CLICK HERE to learn more about the High Fives Flyball Club.