'Help you heal:' Multiple agencies now follow same protocol when investigating sexual assault


MILWAUKEE -- Multiple agencies in Milwaukee County are now following the same protocol when investigating sexual assault. During a signing ceremony Tuesday, May 1 officials agreed to adhere to a "victim-centered" approach.

Carmen Pitre, president and CEO of the Sojourner Family Peace Center opened the ceremony -- which brought together the Milwaukee Police Department, the Milwaukee County Sheriff's Office, and Milwaukee County District Attorney John Chisholm.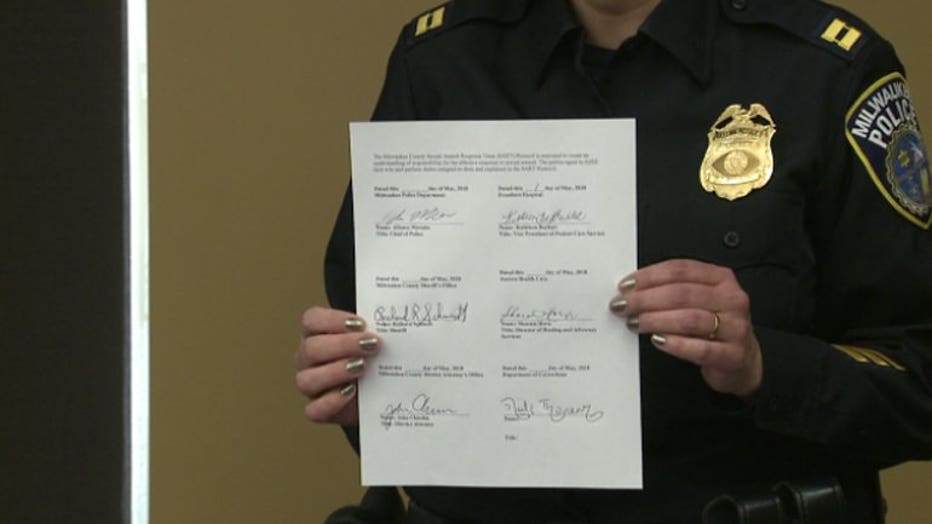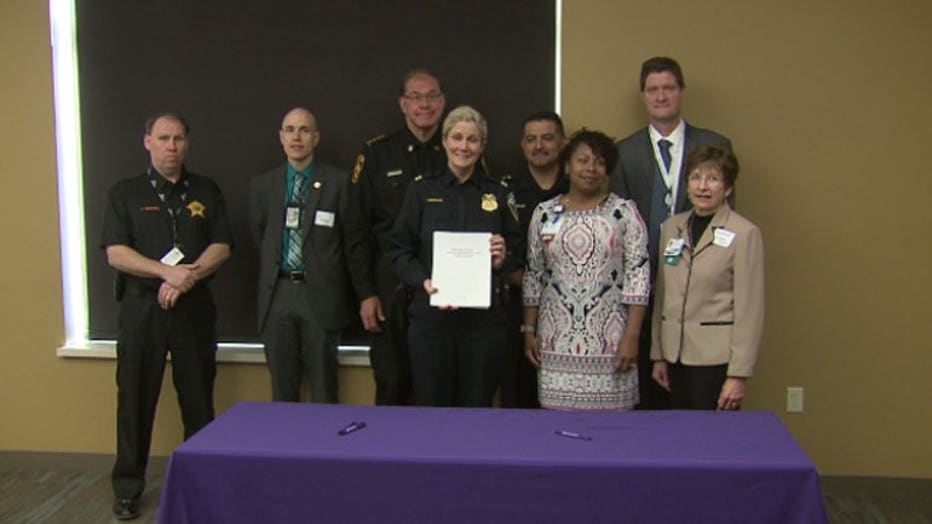 "I don't think there is any greater initiative. I think any survivor who's been hurt needs to know they do not stand alone," said Pitre.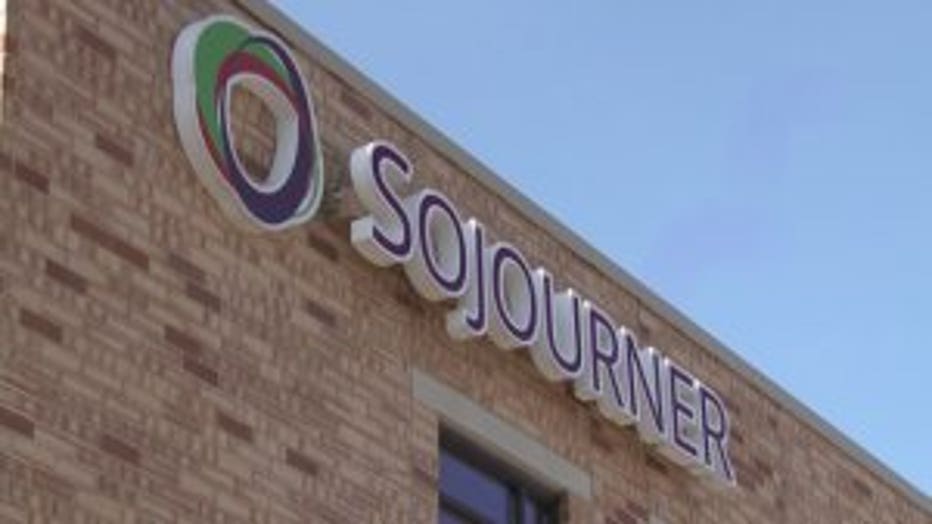 Sojourner Family Peace Center


By signing the protocol, each agency re-affirmed its commitment to a victim-centered and offender-focused response to sexual assault in Milwaukee County.

"This horrible thing has happened, what this document says, we will do our best. We will strive to help you heal," said Pitre.

It's called the "Sexual Assault Response Team" protocol, also known as "SART."

"Our Milwaukee County SART is comprised of professionals who work daily with victims of sexual assault -- and it includes people from medical, law enforcement, corrections, prosecution and even our partners in advocacy," said Aimee Obregon, commander of MPD's "Sensitive Crimes Division."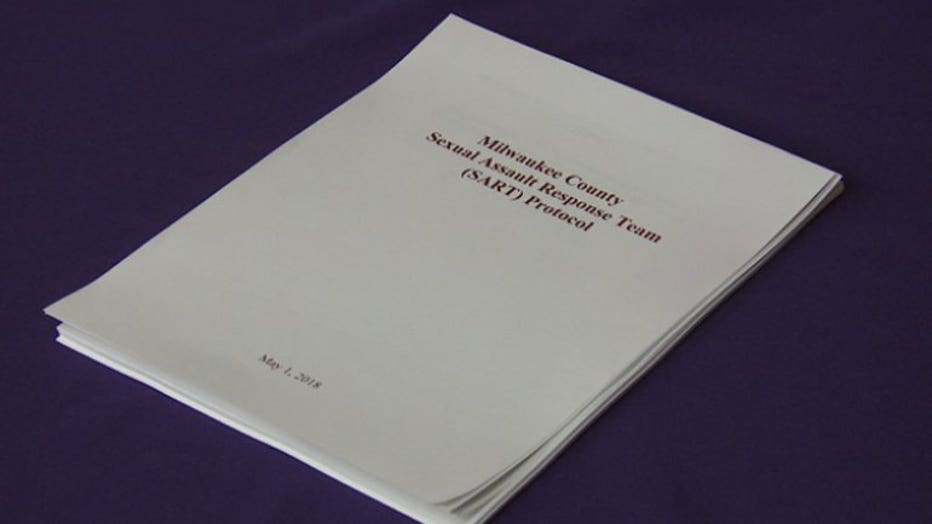 Milwaukee Police Captain Aimee Obregon is the chair of the new team. The goal of the protocol is to reduce further trauma for the victim during an investigation and beyond.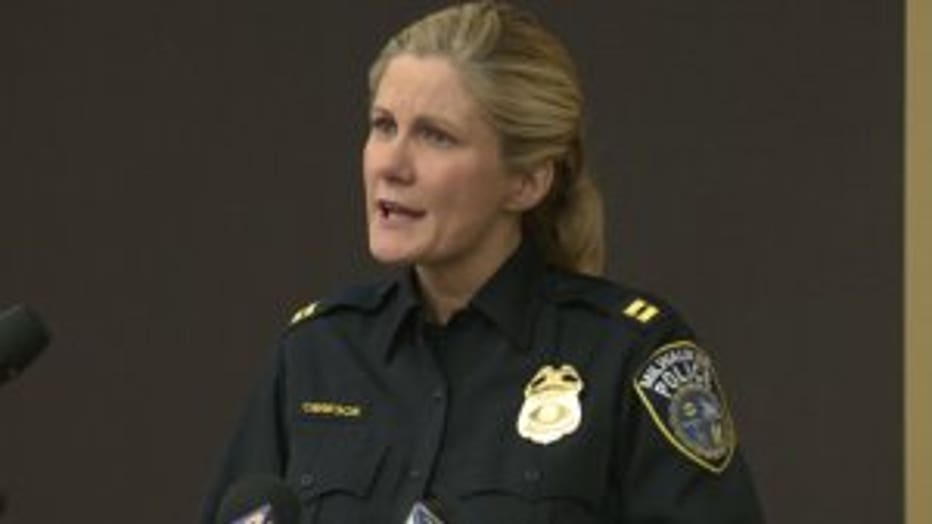 "We know in the past we haven't always done best by our victims, and this once again shows everyone's responsibility to the victims," said Obregon.

On Tuesday, members of each agency signed the agreement -- including Milwaukee Police Chief Alfonso Morales, Acting Sheriff Richard Schmidt and Chisholm.

"System of care that treats them as a human being that can make decisions about what they want to have happen," said Pitre.