Help Firefly find a home: Adoption fee waived, dog training class and gift certificate included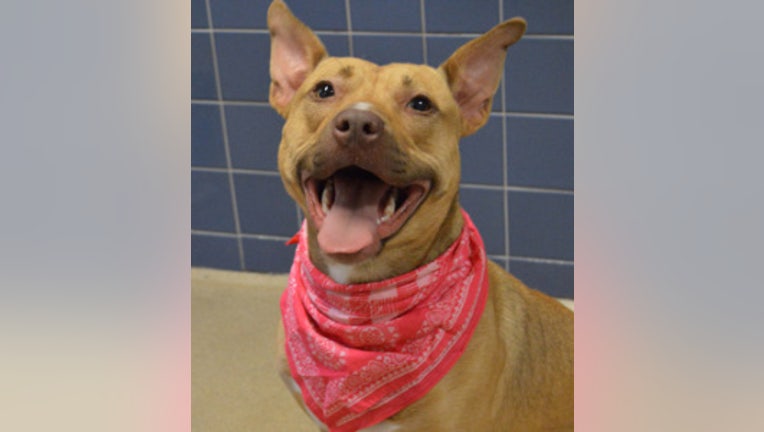 article


MILWAUKEE (WITI) -- The Wisconsin Humane Society (WHS) needs your help to get Firefly home in time for Thanksgiving.

The 1 1/2-year-old dog has been available for 75 consecutive days -- and first entered the shelter as a stray from Milwaukee Area Domestic Animal Control Commission (MADACC) seven months ago. At WHS, the average stay on the adoption floor for a dog is under two days.

Angela Speed, vice president of communications at the Wisconsin Humane Society, said the following in a news release issued on Friday:

"She is so smart and hilarious and has a grin that lights up a room. She's definitely exuberant and may chew up a few pairs of shoes in her lifetime, but she's so worth it. Our staff and volunteers adore her, and we know that she'll bring so much joy to her new family. We're all a bit mystified as to why she hasn't been adopted, but we are committed to finding her the loving home she deserves."

Last week, WHS reached out to the Pabst Theater Group to see if they could help, and were floored by the response: The Pabst offered to not only pay for Firefly's $25 adoption fee, but also pay for a WHS dog training class and give her new adopter a $100 Gift Certificate to Bark & Scratch Outpost for food and treats.

Firefly still remains available for adoption at the WHS Milwaukee Campus. Interested in adopting? Speed noted that Firefly would do best in a home without other animals, as she prefers to be the center of attention. To fill out an adopter profile, go to wihumane.org or stop in during adoption hours, T-F 12-8, SAT 10-6, SUN 11-5.