Hector Colon gets new 2-year term as Milwaukee County's Health & Human Services director


MILWAUKEE -- The Milwaukee County Board of Supervisors reached a compromise in the reconfirmation of Hector Colon as director of the Department of Health and Human Services.

The board voted 10-7 in favor of an amendment on Thursday, September 22nd to make the director position a two-year term. The board then voted 11-6 to approve Colon as the director.

"We need more transparency from Mr. Colon," said Supervisor Jim Schmitt.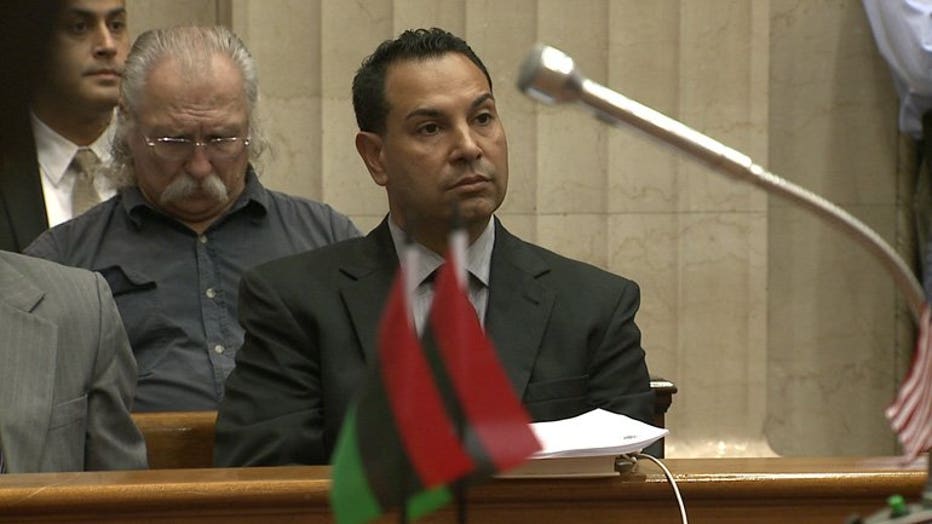 One by one, supervisors had their say on the reconfirmation of Colon.

"I don't know that we'll ever find an incumbent that has the passion that our current director has in this position," said Supervisor David Sartori. "There certainly have been some mistakes, issues regarding transparency. There's been problems with some of the residential facilities."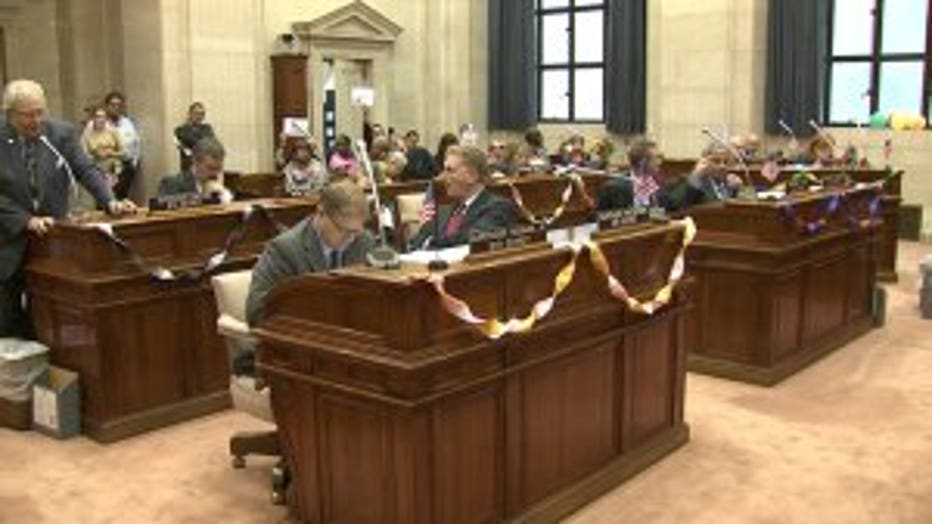 Milwaukee County Board of Supervisors


Supervisor Steven Taylor, who called Colon arrogant at times and disrespectful of the County Board, suggested a compromise.

"Can we put a term on how long his tenure will be? How long his appointment will be?" asked Taylor.

The term is four years or less -- but routinely set at four years. Since Milwaukee County Executive Chris Abele in his reappointment did not specify a term, he was contacted and agreed to a two-year term.

"I was planning to vote 'no' on the confirmation. I'm going to be supporting the two-year compromise," said Supervisor Eddie Cullen.

Colon was relieved to get the confirmation, but disappointed that a two-year term compromise was necessary to do it.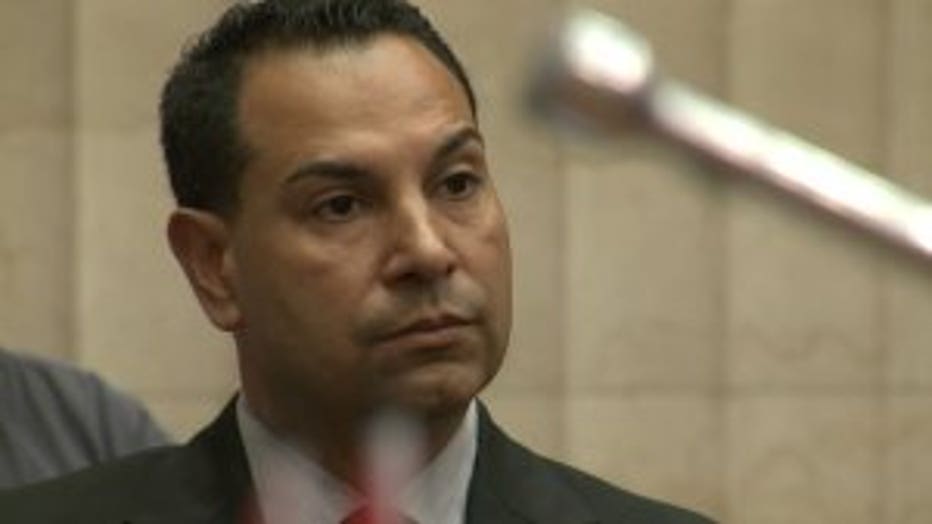 "County Executive Chris Abele is trying to bring in talent. And if this is now the new precedent, it's  going to be hard to bring in talent here that's going to be willing to come in for two years," Colon said.

Colon also recognizes that there is some fence mending that needs to take place between him and county supervisors.

"I'd like to meet with the County Board chair people and have a dialogue with them and understand what are the issues that are important to them. And we need to have some forgiveness as well," Colon said.

Supervisors Alexander, Cullen, Dimitrijevic, Sartori, Schmitt, Sebring, Staskunas, Taylor (9th), Wasserman, West, and Lipscomb voted in favor of the compromise reappointment.  Supervisors Haas, Johnson, Mayo, Nicholson, Taylor (2nd), and Weishan voted against the reappointment.  Supervisor Moore Omokunde was excused.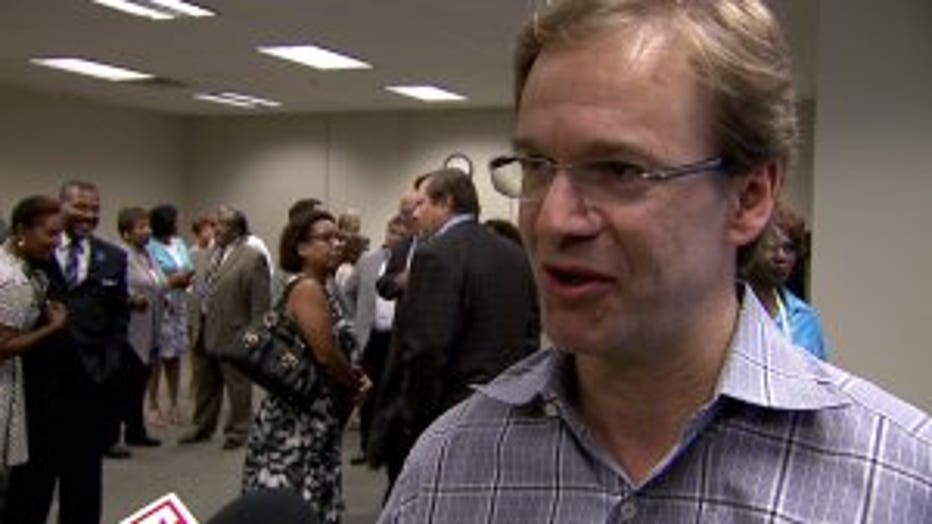 Milwaukee County Executive Chris Abele


County Executive Abele issued the following statement:

"Thousands of lives in Milwaukee County are better today than they were five years ago because of the work that Hector Colon and his team do every day at the Department of Health and Human Services. That's why it was no surprise for me to see the remarkable outpouring of support for Hector's reconfirmation from elected officials, residents, and community-based groups over the last few weeks. I'm glad that the County Board of Supervisors carefully considered Hector's record of accomplishments, and the support he received from constituents in every corner of the county, in voting 11-6 in favor of reconfirmation."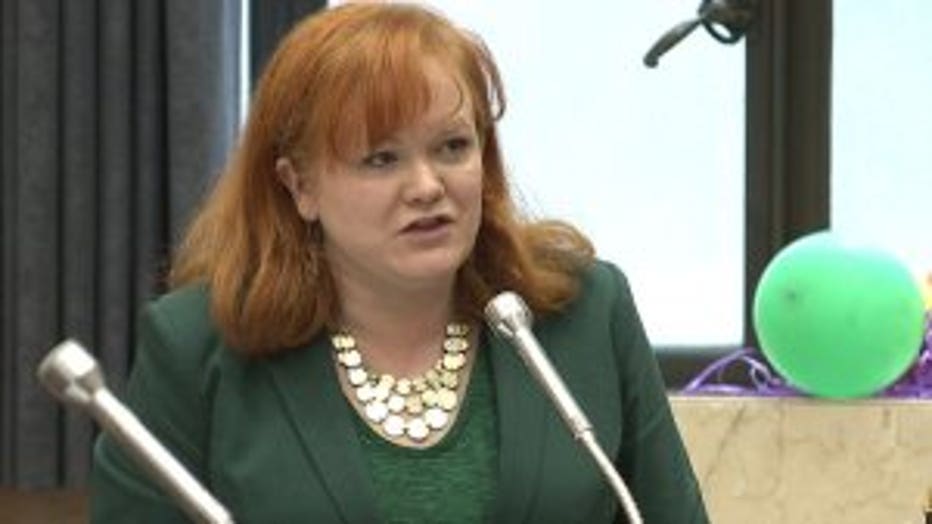 Milwaukee County Supervisor Deanna Alexander released the following statement on the reconfirmation of Colon:

"Under Hector Colon's leadership, Milwaukee County has reduced chronic homelessness by 70%, has converted a $14.8M budget deficit to a $17.4M budget surplus, and created over 400 new supportive housing units for our community's most vulnerable!  I was proud to put my full support behind Hector Colon's reappointment.  While the originally proposed appointment of a 4-year term was not a possibility, I am proud of my colleagues on the County Board for working together, recognizing the importance of retaining Hector Colon, for allowing a true compromise to move forward."