Heaviest snow from latest storm fell north of metro Milwaukee area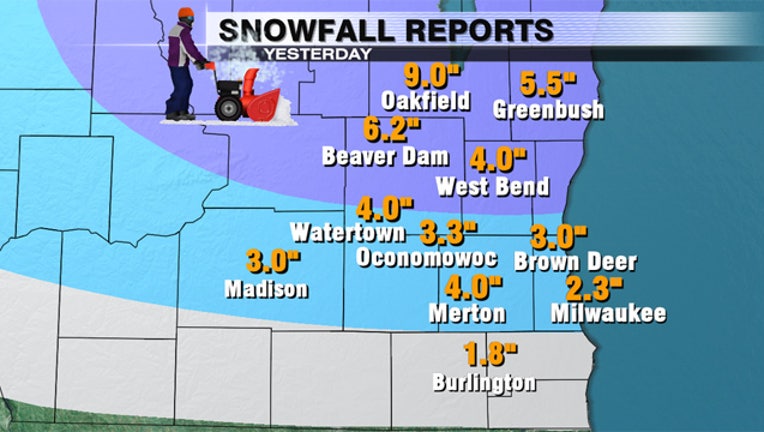 article


MILWAUKEE (WITI) -- Snow reports from the National Weather Service show the heaviest snow from our latest storm left up to nine inches of snow in the far northern portions of the FOX6 viewing area.

The heaviest snow band fell north of Highway 60 in Ozaukee County. Communities north of there saw anywhere from four to nine inches of snow.

The metro Milwaukee area had to dig out from about three to four inches of snow.

Communities within Walworth, Racine and Kenosha Counties generally saw between one and two inches of snow.

Measuring the snowfall in this latest storm was somewhat difficult in part because there was blowing and drifting that took place late on Tuesday and into early Wednesday.