Health care bill the hot topic at separate town hall events in West Allis, Milwaukee


MILWAUKEE/WEST ALLIS -- Republicans in Congress are making last minute changes to their new health care bill, hoping to get enough votes to pass it by Thursday. The new law would replace Obamacare, but it's still not known if House Speaker Paul Ryan has the votes needed. No surprise, that was the hot topic at town halls for Wisconsin lawmakers this weekend.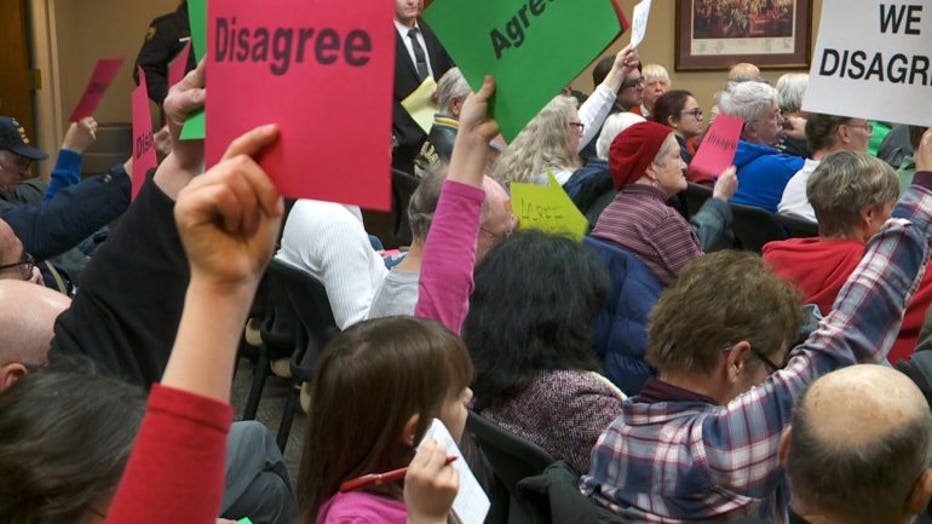 Congresswoman Gwen Moore and Congressmen Jim Sensenbrenner came back to their districts on Saturday, March 18th to meet with their constituents who were eager to discuss the newly proposed health care bill. At times, things got heated.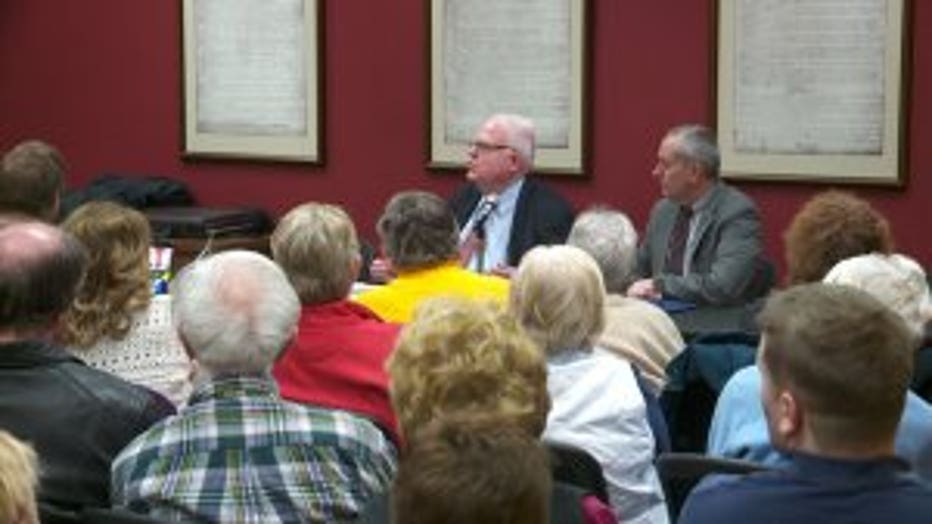 "I want him to take a stand and support people, especially people who are uninsured," said a town hall attendee.

There were signs of opposition Saturday, as several attendees of Sensenbrenner's town hall expressed their thoughts on the new bill led by Speaker Ryan -- a bill the congressman is in full support of.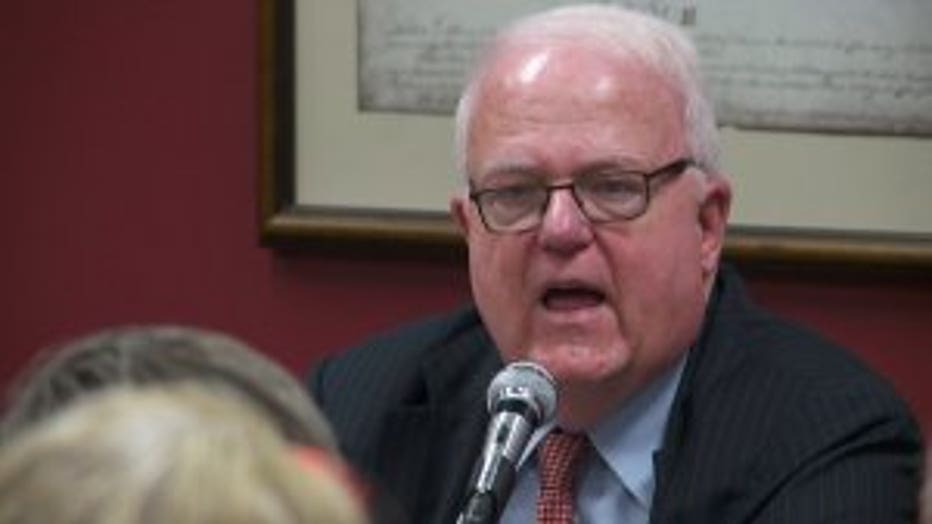 "I intend to vote for the American Health Care Act when it comes up on the floor," said Sensenbrenner.

Sensenbrenner told the crowd he believes the Affordable Care Act can't be sustained long-term.

"The Obama system is failing and will soon be on a death spiral," said Sensenbrenner. "There have to be changes made, whenever changes are made some will be popular and some will be unpopular."

Other topics like immigration were brought up. At one point, a woman was escorted out for not following town hall rules outlined at the start of the meeting. Other members of the audience voluntarily followed after her as a sign of outrage.

On the other side of the political spectrum, Congresswoman Gwen Moore held a gathering of her own, where she made clear she will fight against the proposed bill.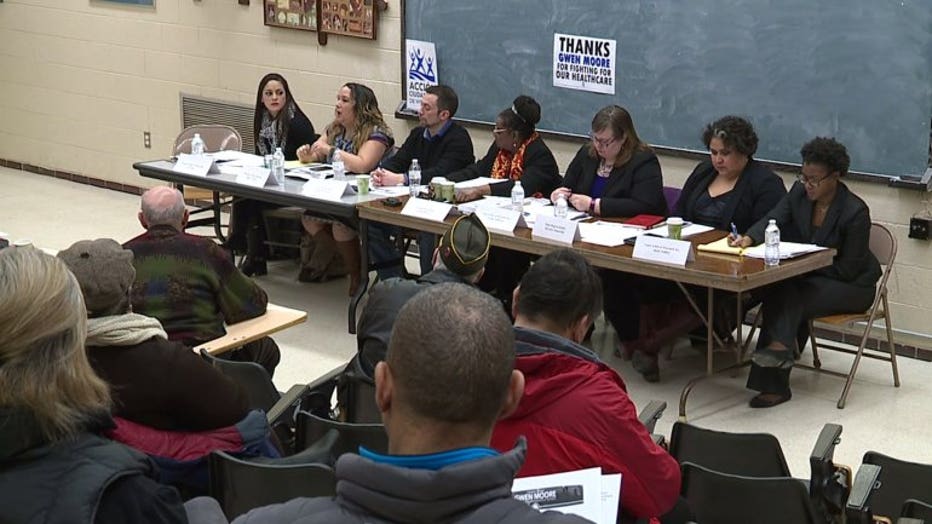 "Don't get these little pearl earrings confused. I'm a warrior ya'll," said Moore.

Moore believes the bill won't make it far.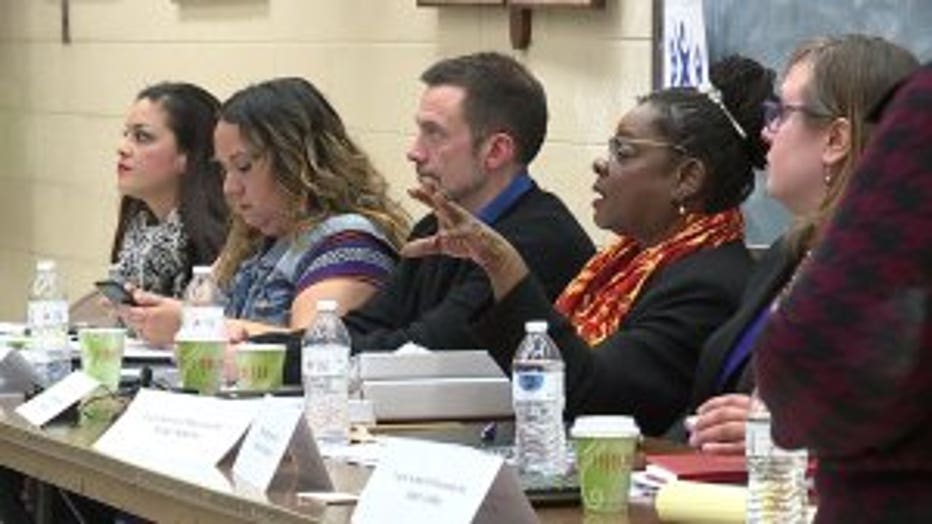 "There are Republicans who are not feeling passing this medical -- I can't call it a health care budget -- it's a tax break for wealthy people masked as a health care bill," said Moore

Congressman Sensenbrenner's town hall continued without incident.

"When you are dealing with a controversial issue there is no way to make everybody happy because you either vote aye or you vote no," said Sensenbrenner.

President Donald Trump has said he is in full support of the bill. Leaders need 216 votes for the health care bill to pass it will then move onto the Senate for a vote.