"He was such a character:" State Rep. Bob Gannon, in his 2nd term, passes away due to natural causes


MADISON -- State Rep. Bob Gannon, a West Bend Republican in his second term, has died. His body was found Tuesday night, October 3rd near a boat launch in the Town of West Bend. He was 58 years old.

Assembly Majority Leader Jim Steineke's aide, Alesha Potter, said Gannon's family informed Steineke that Gannon died of natural causes.

"Bob would come down to my office, and he would say, 'what's going on, guys? What can you tell me?' He always wanted to be in the know. He was always anxious to do his job well," said State Senator Duey Strobel (R-Saukville).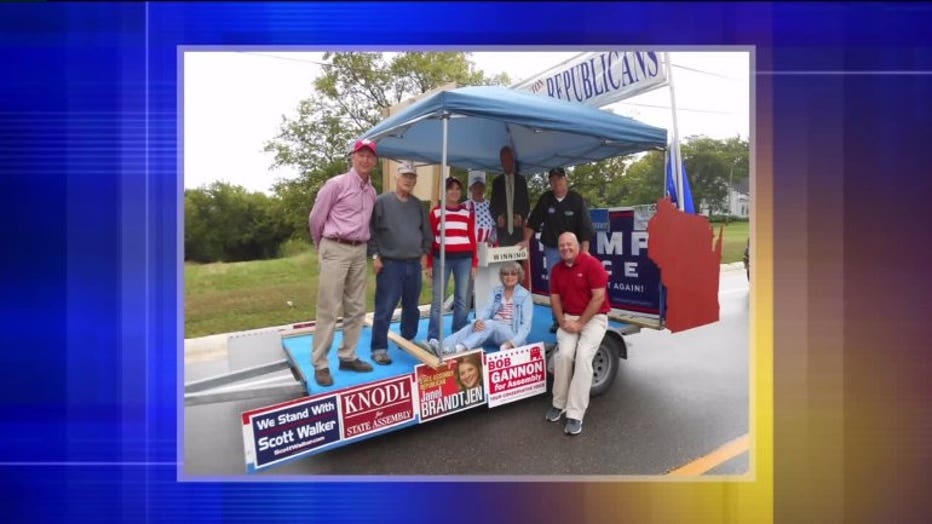 Those who knew Gannon reflected on his life on Wednesday, October 4th.

"He was such a character. He never held back. He knew exactly how he felt," said Jeff Szukalski, owner of Jeff's Spirits on Main.

Gannon was found dead inside a pick-up truck just before 9:00 p.m. Tuesday. It was parked at the Gonring Boat Launch near Big Cedar Lake in the Town of West Bend.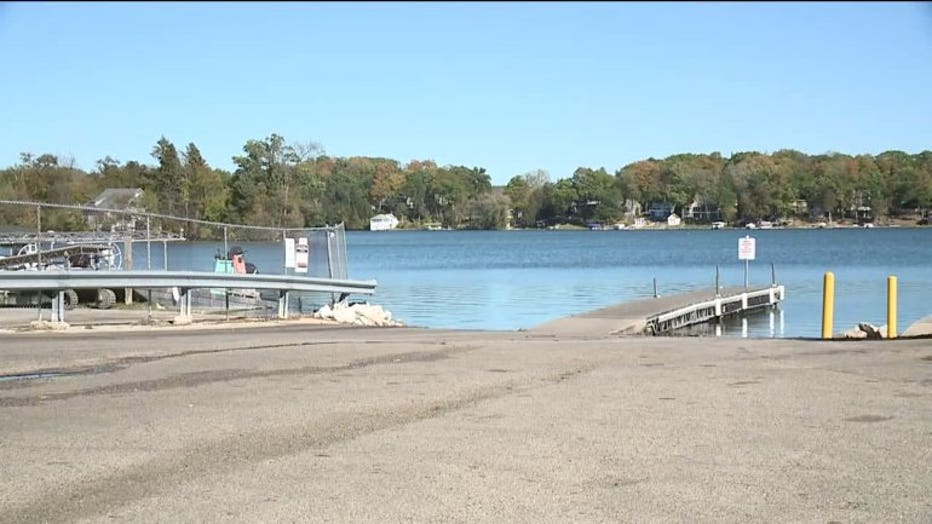 "It's difficult to believe when you hear something like that initially. You can't wrap your head around it," said Jim Geldrich, chairman of the Washington County Republican Party.

Geldrich said he remembers when Gannon decided to run for the Wisconsin Assembly.

"He wanted to continue the conservative spirit and representation we've had in this area for so long," said Geldrich.

Before running for the seat, the past Rotary Club of Milwaukee president, who ran an insurance company, was already heavily involved in the West Bend community.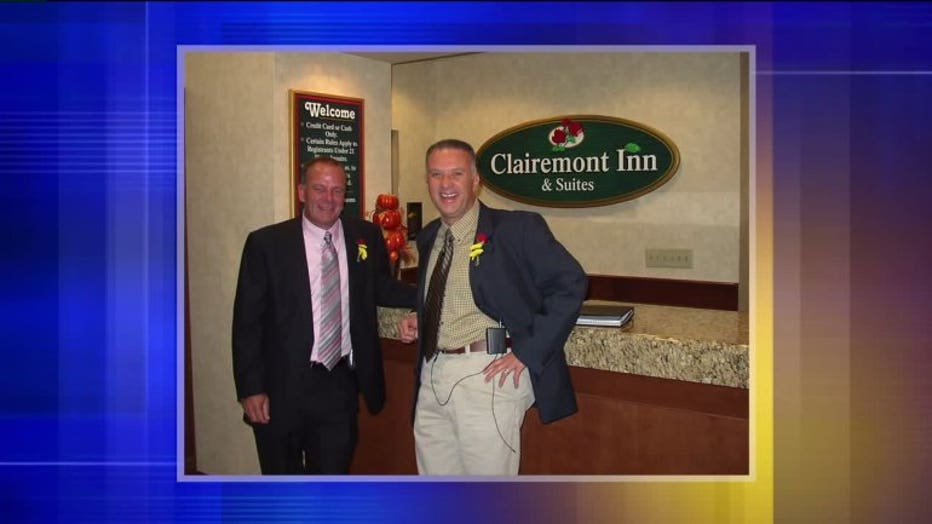 "He was passionate about doing the Jazz Fest up here and bringing so many people, outsiders to West Bend, and show off this city," said Szukalski.

Senator Strobel, who shares some of Gannon's constituents, said he'll miss his passion.

"He wasn't always the most P.C. (politically correct) guy in the world but, you know, it was from the heart," said Strobel.

Gannon was first elected in 2014 and built a reputation as pro-gun and tough on crime, threatening to drop membership in the West Bend Sunshine Rotary Club because the group wouldn't sponsor gun or knife shows. He also defended the Department of Corrections for placing children in solitary confinement at the state's youth prison, saying they earned it.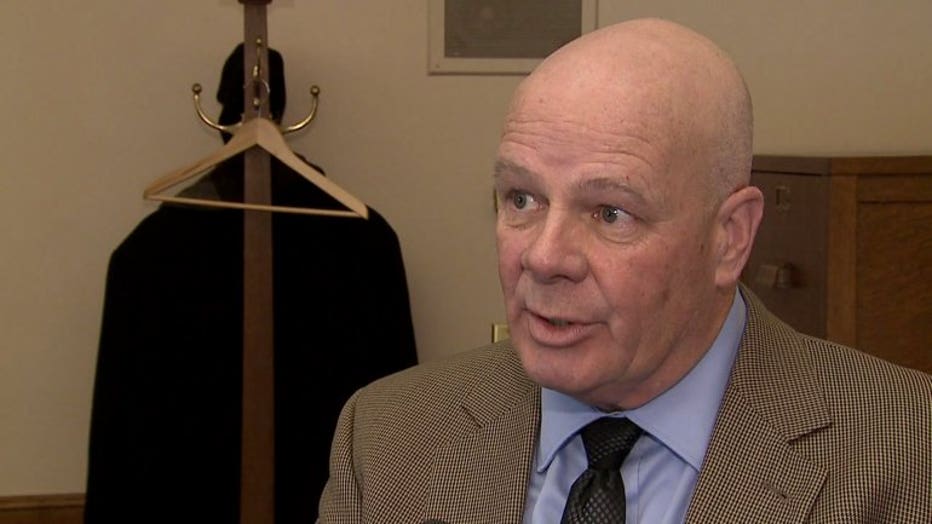 His tenure included giving then-Assembly Democratic Leader Peter Barca the finger last year during floor debate after Barca took issue with Gannon remarks on Milwaukee's homicide rate.

Gannon apologized at House Speaker Robin Vos' urging.

Below is a list of statements issued by colleagues in the Wisconsin Legislature and other officials:

Gov. Scott Walker

"Tonette and I are saddened by the passing of Representative Bob Gannon. Our hearts and prayers go out to his wife, Kris, and their children as we mourn the loss of a devoted husband, father, friend, and public servant. Bob's energy and passion will be deeply missed."

Assembly Majority Leader Jim Steineke

"I am deeply saddened to hear about the passing of my friend and colleague, Representative Bob Gannon. During his time in the legislature, Bob's proved to be a committed and effective part of our caucus, and his presence will be greatly missed. His extensive work with charities throughout the state has resulted in a better Wisconsin for everyone.

"I'd like to extend my most sincere condolences to Bob's wife, Kris, and their family. I pray for peace and healing for your family during this most difficult time."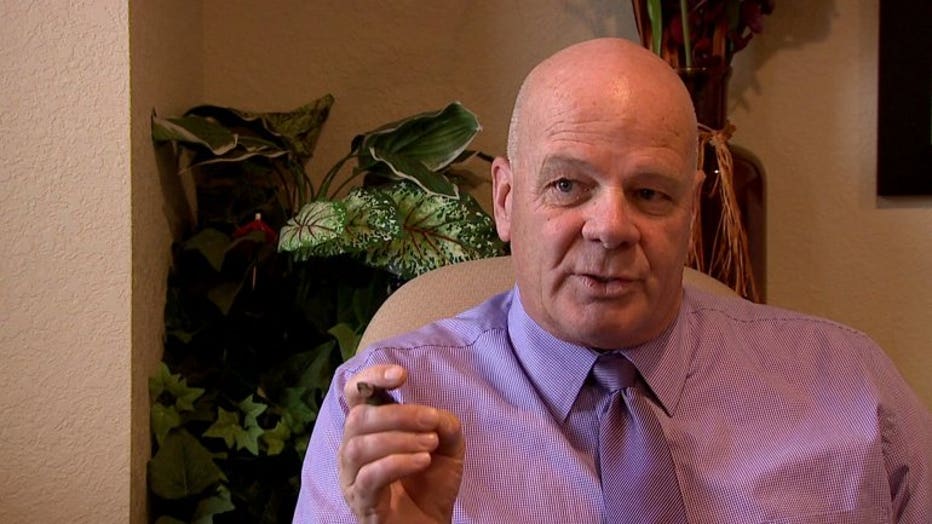 State Rep. John Nygren

"I was greatly saddened to learn of the passing of Representative Bob Gannon, who was not only a colleague, but a friend. Long before his time in the legislature, I knew Bob through his involvement with the West Bend Jaycees. Bob was active in his community prior to holding elected office as a member of the West Bend Rotary, West Bend Economic Development Corporation, and the Washington County Youth Hockey Association. Representative Gannon was an active member of the Still Waters United Methodist Church.

"There is no doubt that the constituents of the 58th Assembly District were served well by Representative Gannon. He brought intense passion and dedication to Madison and we will sorely miss him. My Prayers and heartfelt condolences go out to the family and friends of Bob Gannon during this most difficult time."

Republican Party of Wisconsin

"Bob Gannon was a principled conservative who was deeply dedicated to his constituents and making sure their voice was heard in Madison. He was a tireless advocate for the Party. I am thankful to have known him over the years and privileged to call him a friend. My prayers are with his family during this difficult time."

State Rep. Janel Brandtjen

"It is with great sadness that we inform the public of the sudden death of State Representative Bob Gannon. Bob was a Christian who put his faith, family and love of freedom before all other worldly possessions."

"Bob Gannon was always willing to fight for what he believed in and never thought of how it might affect his personal fortunes.
He will be missed dearly……"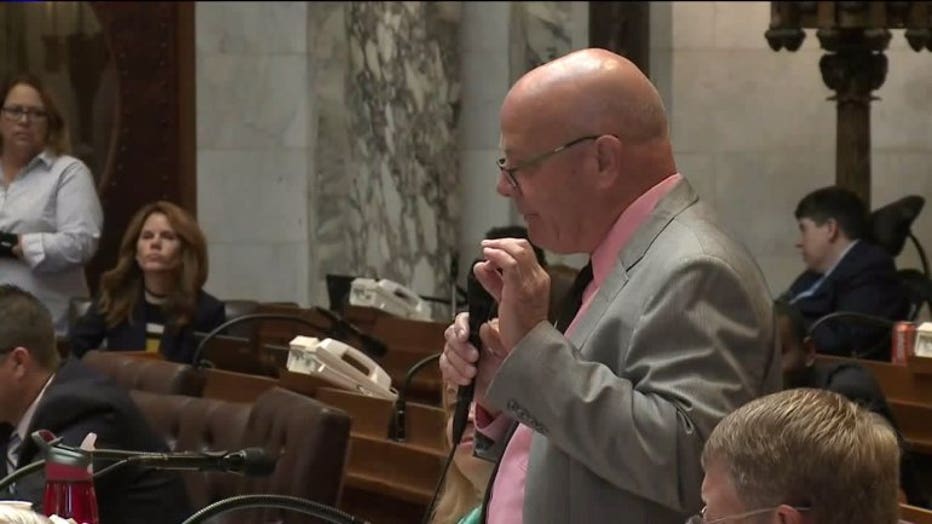 Assembly Speaker Robin Vos

"The Assembly family has lost an outspoken conservative who made the chamber and our caucus a livelier place. Bob will be remembered for his unwavering passion and unapologetic approach to politics. I'm especially proud of the work that he was doing as the chair of the new Assembly committee, the Committee on Urban Revitalization. He was dedicated to serving his constituents well and tackling important issues like poverty in Wisconsin.

"Bob came from a large family with modest means. He worked hard becoming a successful business owner and community leader. Bob had a big heart and was extremely generous to local charities. He will be sorely missed in his community and in the legislature.

"I would ask that you join me and my Assembly colleagues in praying for his wife Kris and his family."

State Sen. Duey Stroebel

"My wife, Laura, and I offer our deepest condolences and prayers to Kris and the rest of the Gannon family. Bob was a friend and colleague, who showed zeal for serving his community. Bob was committed to finding solutions to issues facing the urban areas of our state. Earlier this year, he held hearings in cities around Wisconsin talking to people facing poverty."

"Bob wore his passion on his sleeve. Rarely did a room of constituents not know where Bob stood on any issue. Bob was not interested in being a politician. He went to Madison to do the right thing and came back to the district to serve his neighbors. Bob served God, his family and his neighbors in that order."

"Bob "gave em' heck" and all the mattered was improving the lives of Wisconsinites."

"I will miss Bob's jovial personality. There was not a day that Bob did not put a smile on someone's face."

State Rep. Cindi Duchow

"My friend and colleague, Representative Bob Gannon, cared deeply about his family, state and his country. I was deeply saddened to hear the news of his passing. I am grateful to have known him as both a colleague and a friend; he will be greatly missed."

"My sincere condolences are extended to his family and I will keep them in my thoughts and prayers during this difficult time as they begin the healing process."

State Sen. Leah Vukmir

"My heart aches upon hearing the news of the death of my friend and colleague, Bob Gannon. Our state suffers a great loss with his passing.

"Bob was a fierce and passionate voice in the state Legislature, fighting boldly to make Wisconsin a better and safer state. It was a privilege and joy to serve with him in the Capitol. He was always ready to brighten up a room with his sharp wit and humor. He will be missed.

"My prayers go out for Bob's wife, kids, family, friends and constituents during this very sad time."