'He took his own life:' Man organizes meal for 'people that have nobody' in honor of late grandpa



WAUWATOSA -- Hundreds of volunteers were in the giving spirit on Thanksgiving, Thursday, Nov. 22 in Wauwatosa -- giving up half the day to make sure no one had to spend the holiday alone.

Before heading home for a Thanksgiving celebration of their own, the volunteers prepared a meal for others.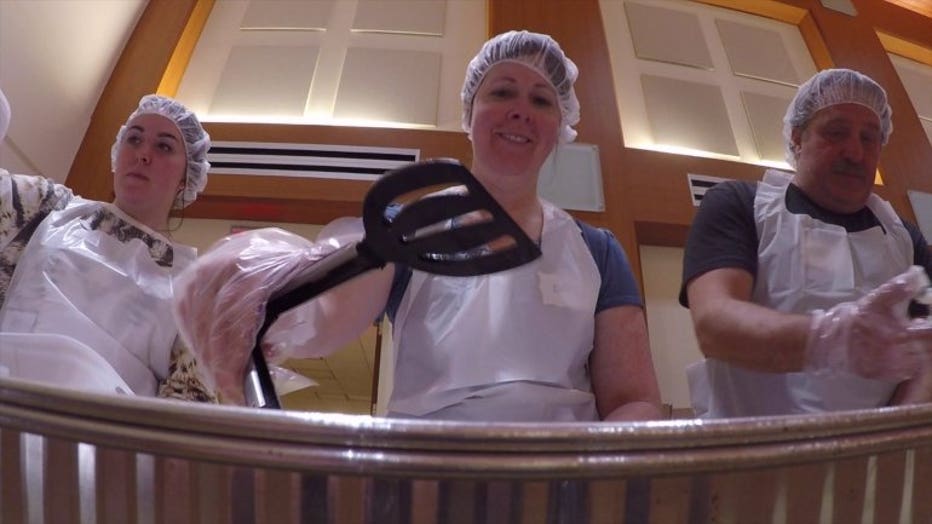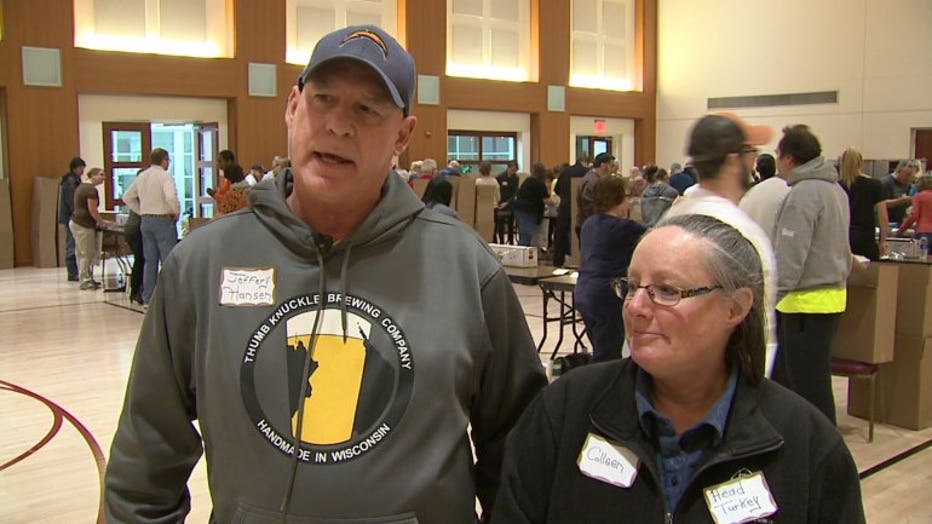 Jeffery and Colleen Hansen


"What they get is a ready to eat, hot meal that is a traditional Thanksgiving meal -- stuffing, potatoes, dressing, turkey and a piece of pumpkin pie -- and also a cute little place mat that a child has made," said Colleen Hansen, executive director of Community Projects for Seniors.

Jeffery Hansen and his wife Colleen organized the event, which went into the afternoon on Thanksgiving Day.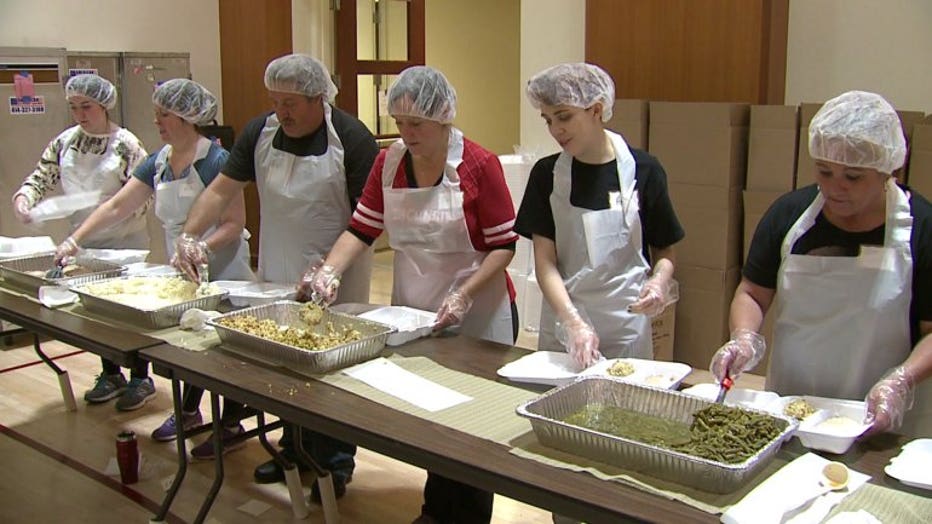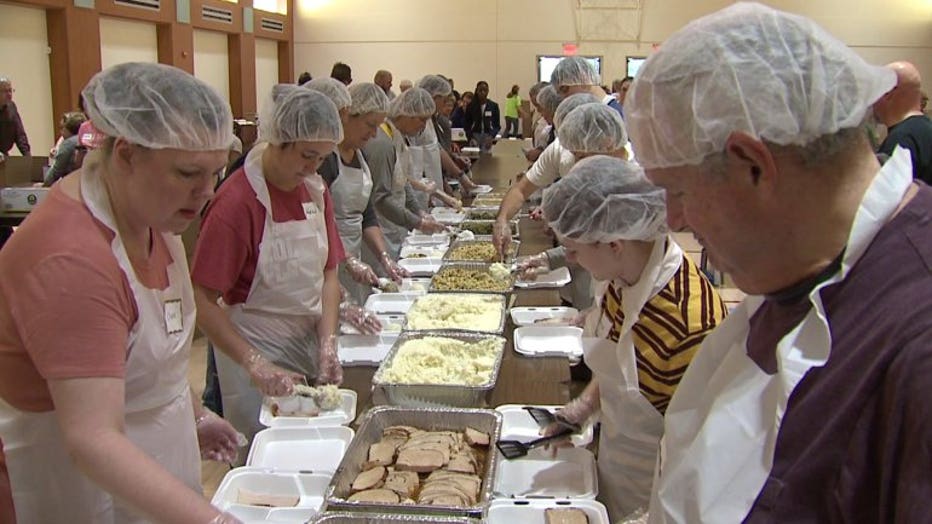 "I started this in 1986. Unfortunately, my grandfather was suffering from depression, and unfortunately he took his own life -- and I thought, 'he had a loving family and he was still depressed. Look at all these people out there in the community that have nobody,'" said Jeffery Hansen.

Each meal, made with love, was carefully wrapped up and ready to send off to a senior citizen in need -- 4,508 meals to be exact. Volunteers delivered them to homes in eight counties. This year, so many volunteers offered to help that some had to be turned away.




"When they deliver the meal and a senior is grateful and happy to see someone, it just makes them so happy. It cheers them up, and they don't feel all alone in the world," said Colleen Hansen.

The volunteers said this effort serves as a reminder to be thankful.

"That makes you feel really great, that our volunteers are making so many people happy," said a volunteer.