'He saved so many:' Fallen Sun Prairie fire Capt. Cory Barr honored by thousands at funeral


SUN PRAIRIE -- Thousands of community members and first responders paid their respects Saturday, July 14 for Sun Prairie volunteer firefighter Captain Cory Barr, killed while on duty in an explosion downtown.

Draped in the American flag, Capt. Barr's casket arrived at Sun Prairie High School accompanied by a procession on fellow first responders and loved ones. He was welcomed by a crowd of thousands to honor his ultimate sacrifice.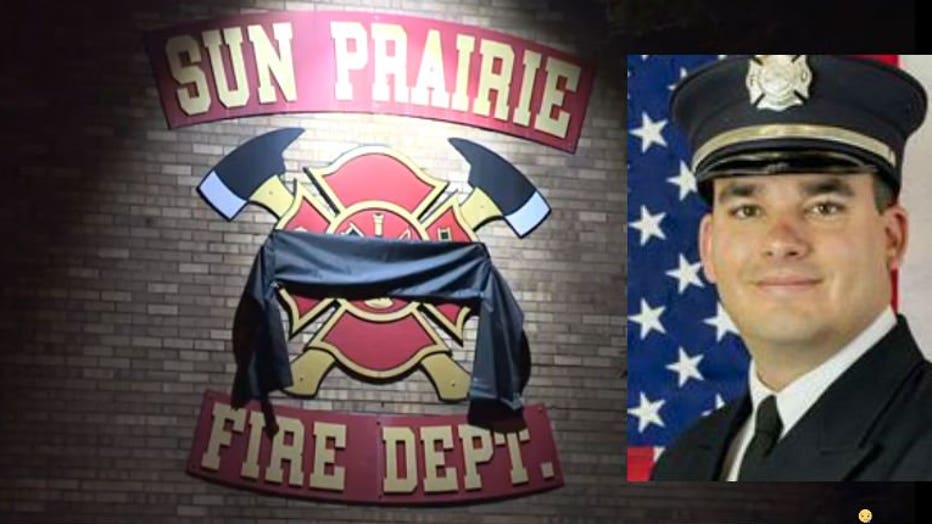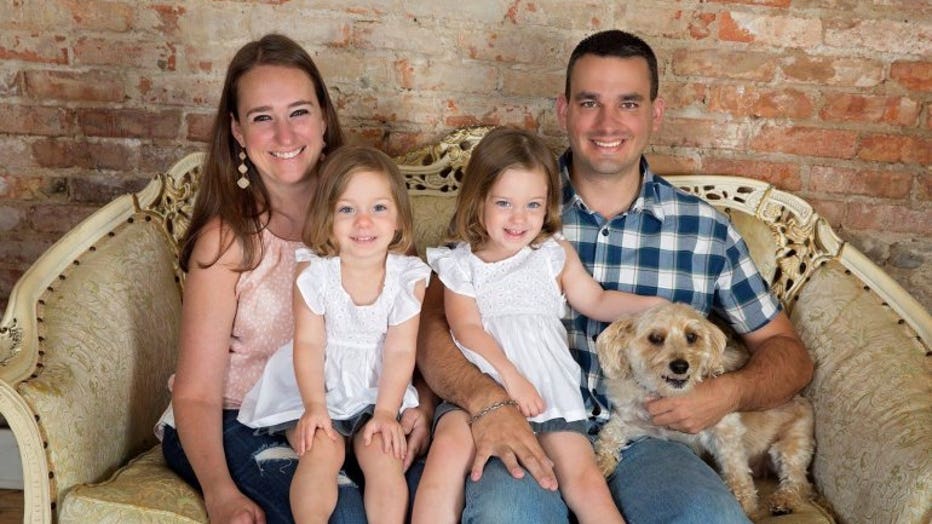 "It feels good that we're here to support them," said Jerry Fellenz, Marshall resident.




"A number of classmates have been reaching out this week to console each other and to remember Cory's memories and his legacy," said Bridget Maniaci, graduated from high school with Barr.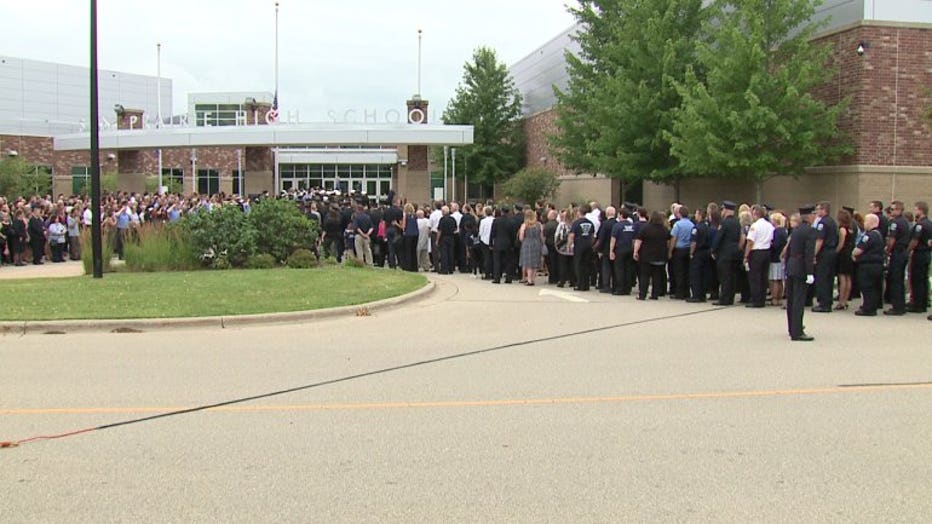 Barr was killed while he and other firefighters were responding to a gas leak in downtown Sun Prairie Tuesday, July 10. As he was evacuating people nearby and shutting off service, the tavern he owns called, the Barr House, exploded. Barr was killed dozen others were injured and the blast leveled several buildings.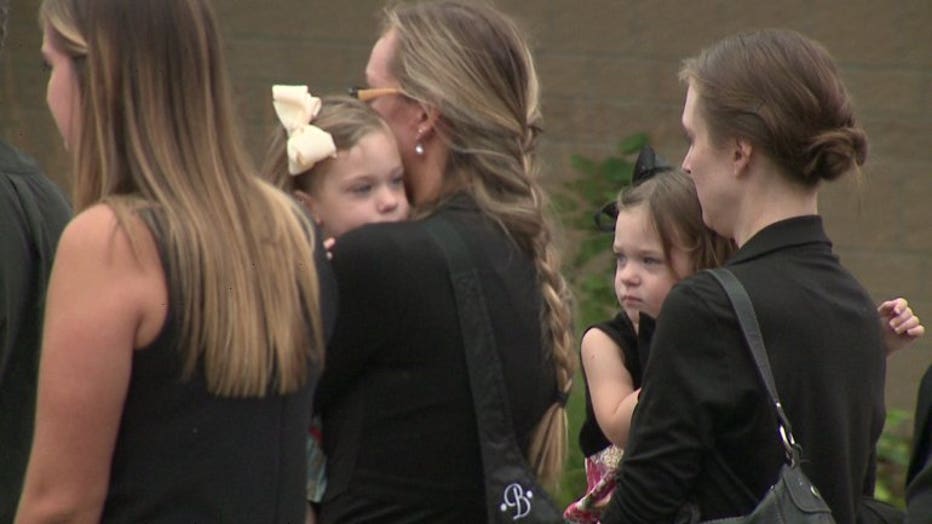 "It could have been a lot worse and he saved so many lives," said Marge Birrenkott, Sun Prairie resident.

Inside the high school for his funeral, Fire Chief Chris Garrison shared a message for the residents of Sun Prairie.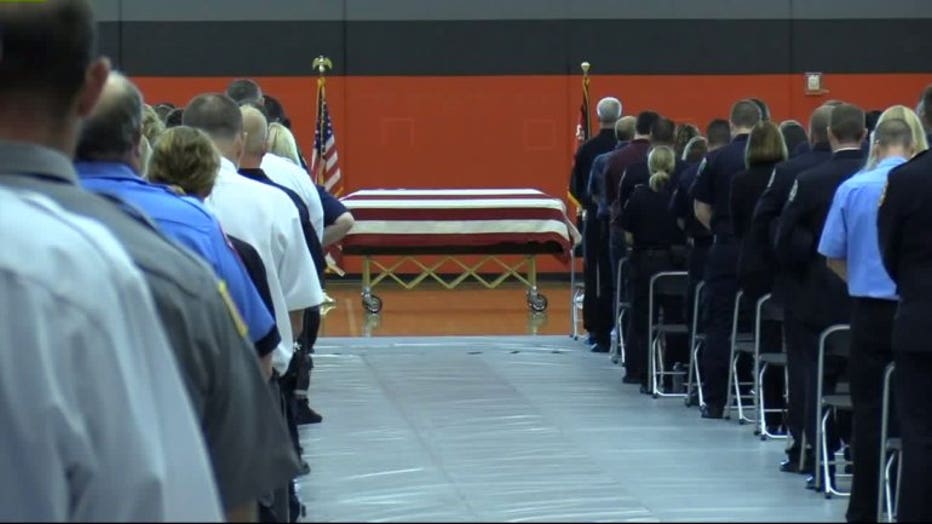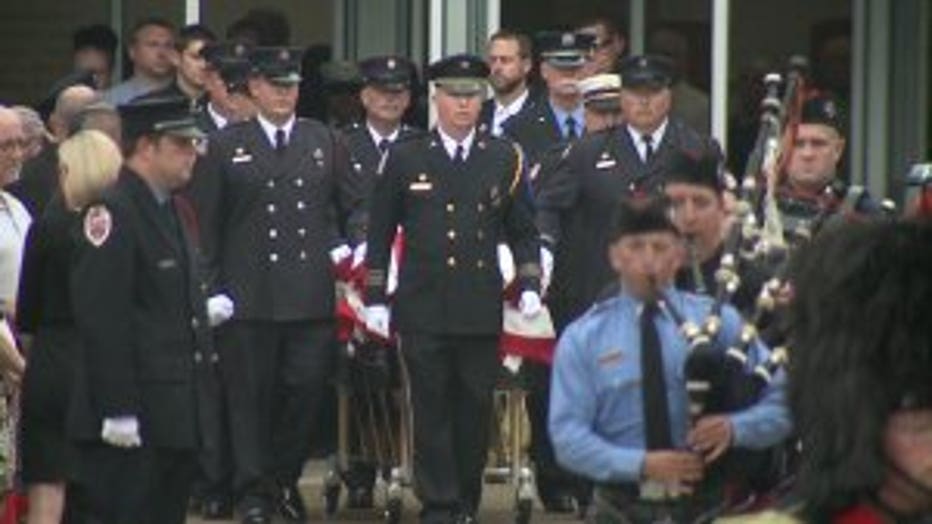 "Today we cry. Tomorrow we get up and we move on," said Chris Garrison.

With his widow carrying the flag close to her heart, their twin daughters following behind, Barr's casket left the high school in a fire truck draped in black receiving a final farewell from the crowd and a silent promise never to forget.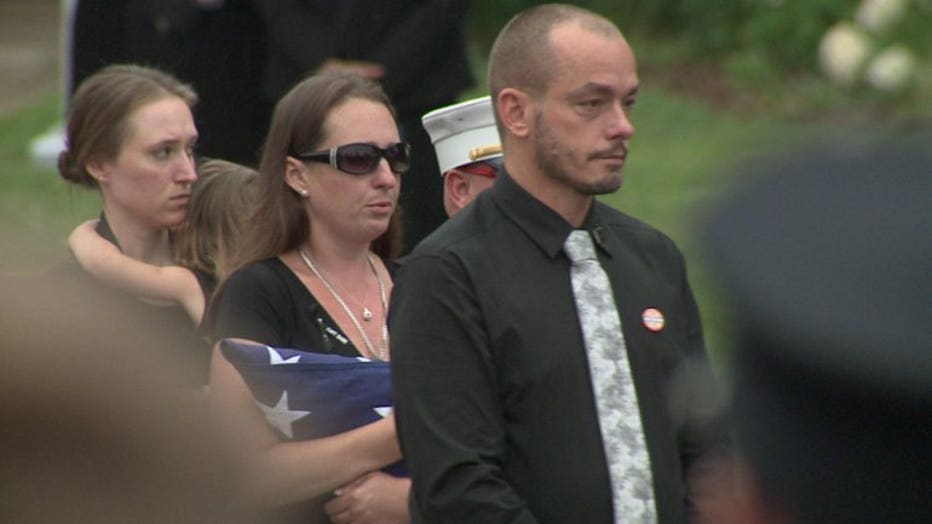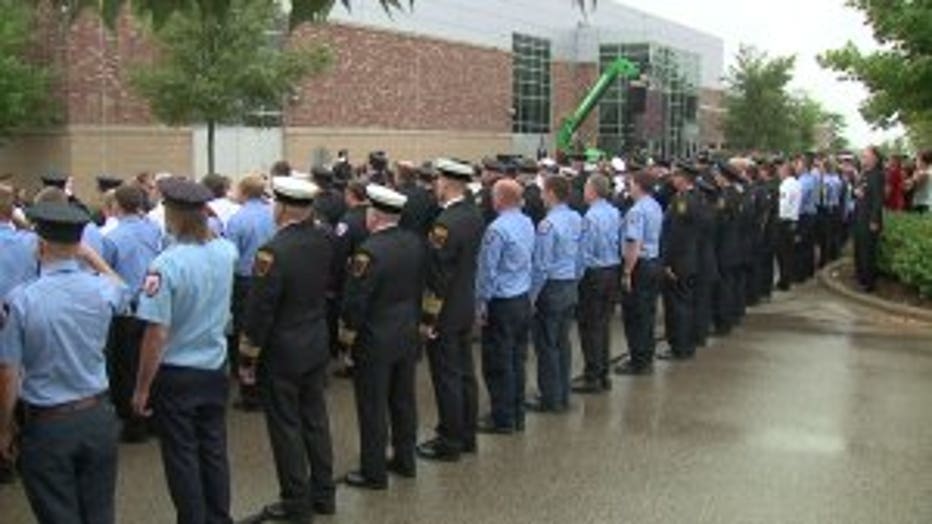 "What really gets me is how young a family it was, and it's kind of sad and devastating what happened. But I know that the firefighting community is going to be there for her and support her," said Chad Scott, Sun Prairie resident.

A tragic reminder that tomorrow is never promised.

"So to just not take for granted for what you have," said Rachel Scott, Sun Prairie resident.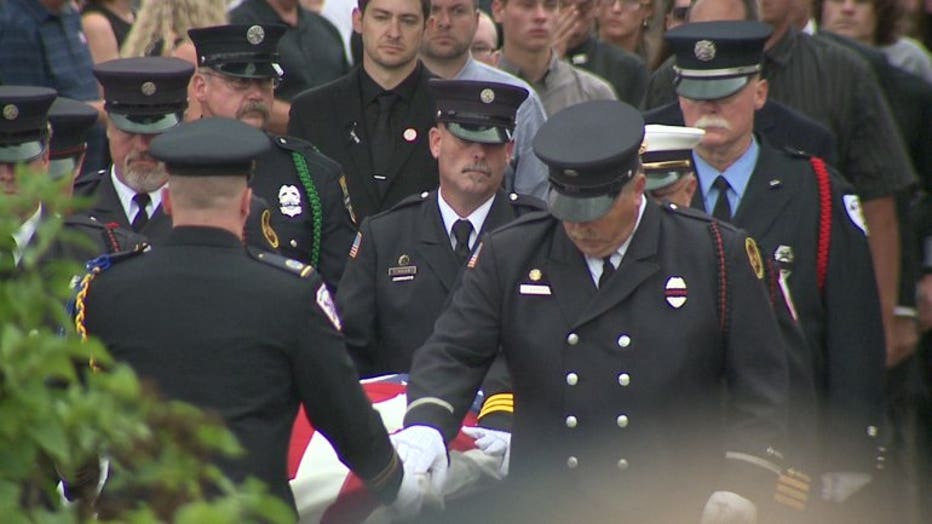 Cory Barr is now known as a national hero. The U.S. National Honor Flag is in Sun Prairie and was placed at his funeral as its been for thousands of fallen heroes.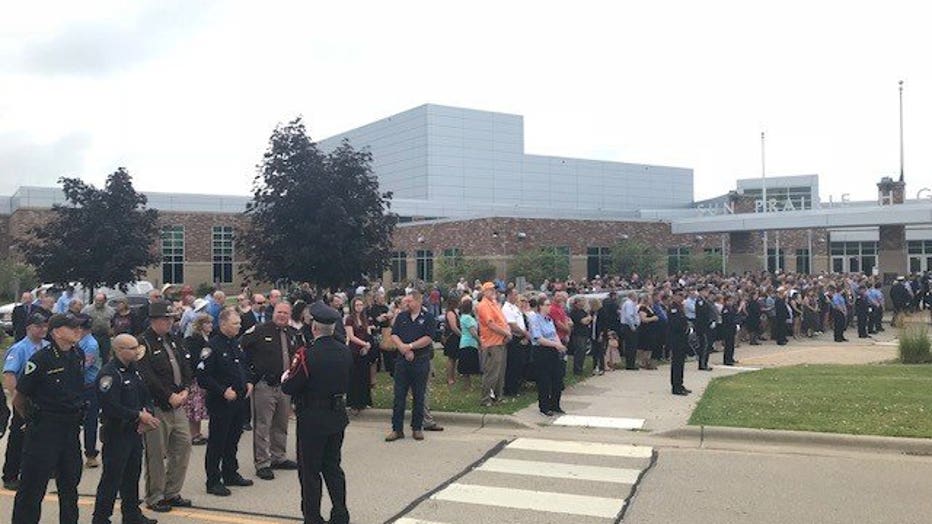 Funeral to be held for Capt. Cory Barr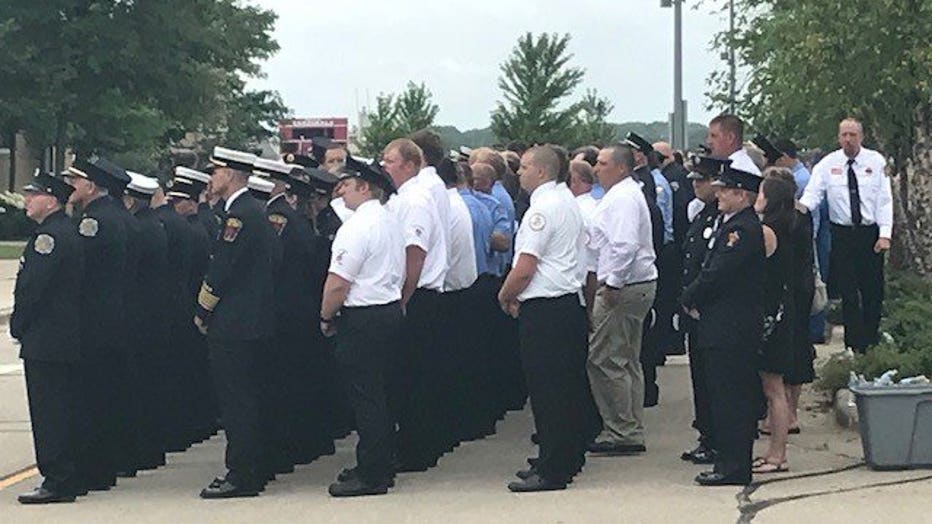 Funeral to be held for Capt. Cory Barr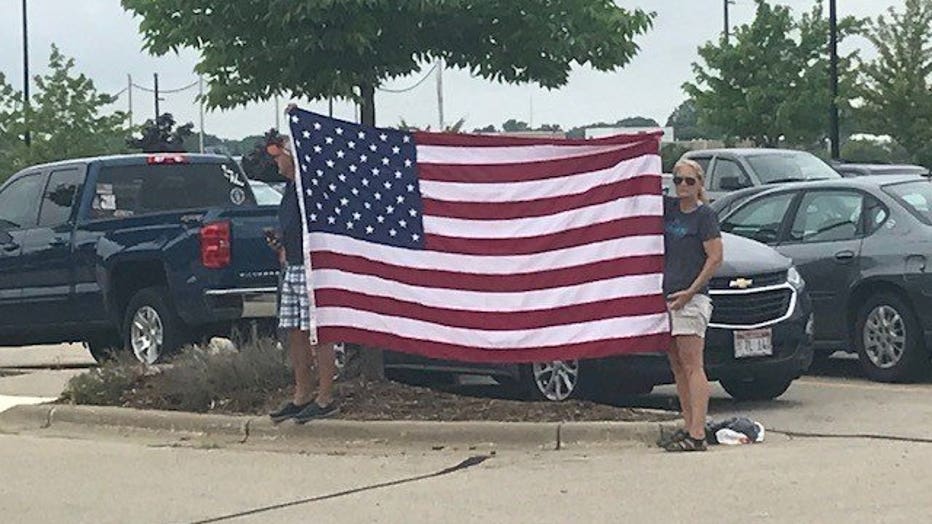 Funeral to be held for Capt. Cory Barr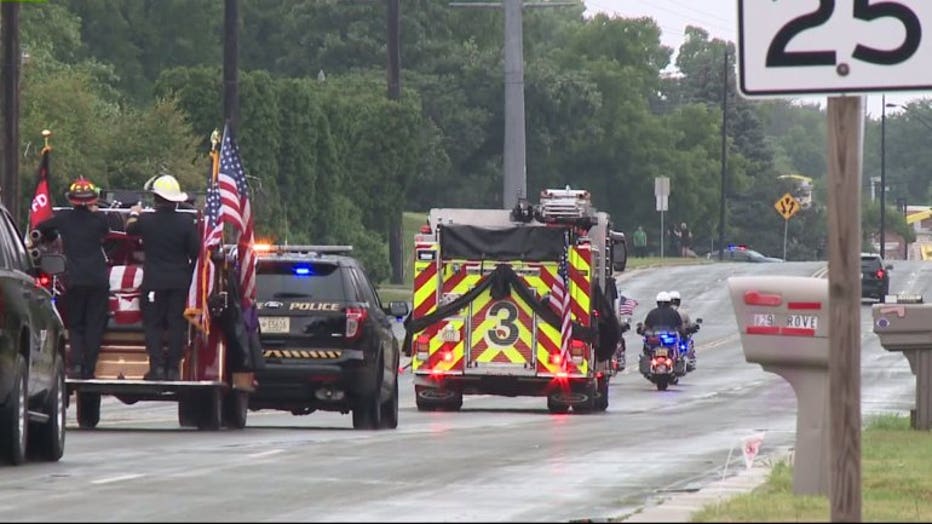 "This flag is to represent Cory's sacrifice. Never forgotten is not just something we say -- it's something that we live by," Cynthia Heisler with the U.S. Honor Flag said.  "Cory's sacrifice will never ever be forgotten."

The Red Cross and other agencies are still helping those displaced by the devastation.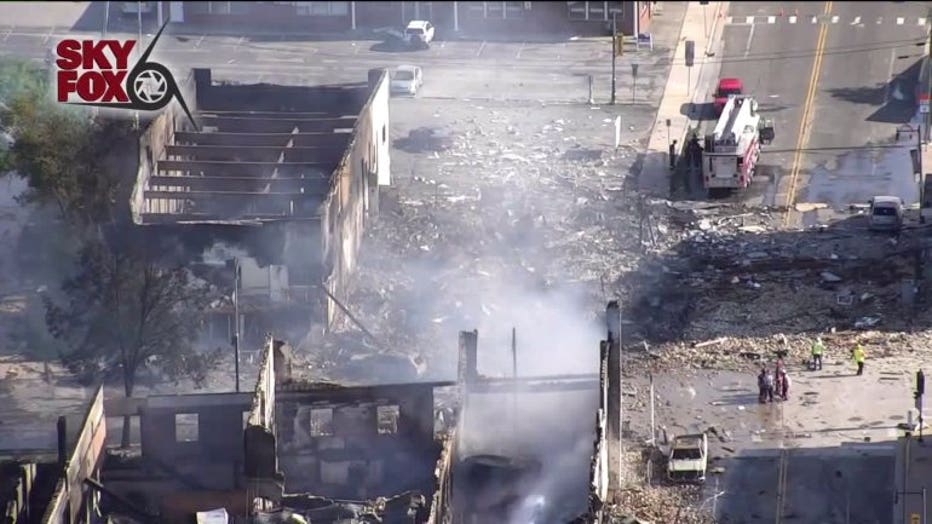 Below is a statement from Bear Communications regarding Tuesday's explosion in Sun Prairie:

"Bear Communications continues to cooperate fully with all parties involved in the investigation of the explosion that took place Tuesday in Sun Prairie. Bear Communications was building a fiber network in the Madison area. As is common on projects like this, Bear Communications subcontracted out certain scopes of work. The work in the Sun Prairie area was performed by VC Tech, Inc. VC Tech was working in the area prior to the blast, and when VC Tech's employees smelled gas they notified authorities of the gas leak and assisted in evacuating people from the area before the explosion occurred.

No one from Bear Communications was present on site when the gas line began leaking. The vehicle in the photograph in the media is not owned by Bear Communications and was not operated by any employee of Bear Communications. In Sun Prairie, Bear Communications provides its subcontractors with magnetic signs with the Bear Communications logo for their vehicles.

Again, Bear Communications employees are cooperating fully with investigators. Further comments at this time would not be appropriate given the ongoing investigation."