He lost his sight, and gave up on life: Then, he got a hand up; "People who are blind can do it"


MILWAUKEE -- Imagine a job market where seven out of every 10 people are unemployed. That number is a reality for a community in Wisconsin.

Form, load, tap, close -- repeat. It is a cut-and-dry factory job, but it keeps Julius Perez moving. It's something he couldn't do just a few years ago.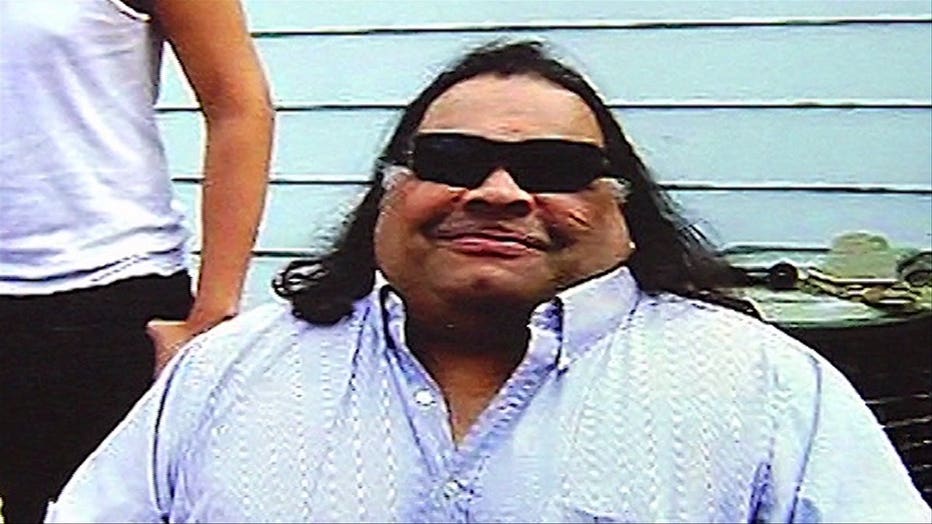 "I was about 370 pounds," Perez said.

Perez was running his own vending machine company, and as he puts it, life got the better of him.

"I was living in a wheelchair running a business and then I woke up one morning and I was blind," Perez said.

Perez had lived his entire life with congenital glaucoma, but then, his limited vision disappeared overnight.  With it went his career.

"I really kind of was in a depression as to what I was going to do for a living," Perez said.

As a member of the blind community Perez faced a 70% unemployment rate. That's where "Beyond Vision" comes in. The organization works to provide opportunities for sustainable employment to individuals who are blind.

"Somebody gave me the number here. I called them and I set up an interview. I tried to sound optimistic and enthused, but I knew that I didn't look the part. I didn't sound it, and I was not healthy," Perez said.




"People who are blind can do it and that's really -- they don't want a hand out. They just want a hand up or an opportunity to show that they can do it," Jim Kerlin, president and CEO of Beyond Vision said.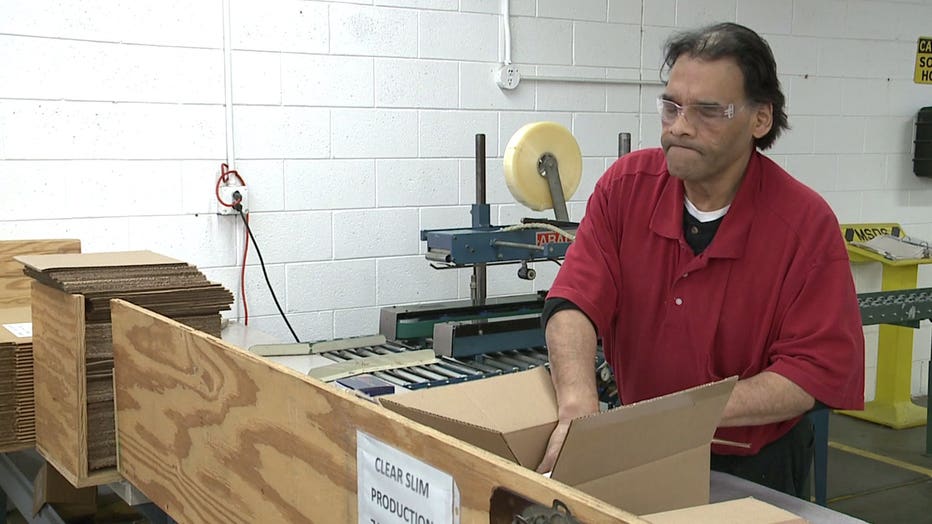 "I started listening to the conversation he was having as he walked down the aisle. I felt really touched because there's a lot of people around here that were blind. People were working and I thought maybe I could get a job," Perez said.

"From limits in peripheral vision, center vision loss, cloudiness in the vision -- there's glaucoma, retina dispigmentosa, diabetic retinopathy, macular degeneration, star guards -- there's a whole spectrum of different disorders that cause people to become legally or totally blind and we employ all of those people here," says Jim Kerlin said.

The types of jobs may surprise you.  In addition to a call center and packaging facility, Beyond Vision is home to a full-fledged machine shop.  Products are created for Harley-Davidson, Briggs & Stratton, AbilityOne -- all of it done by people who are legally blind.

"With every job we do here, our challenge, our goal really is to make it efficient and accessible for anybody -- no matter what level of vision or lack of vision that that person has," Kerlin said.

"At the beginning I was always, had a lot of trepidation, but today I can, they can put me in front of a machine and I know that whatever's dangerous is taken care of, whatever I need to know they're going to let me know so it's a matter of my effort at that point," Perez said.

Perez can once again support himself, but in reality, this job is much more than a paycheck.

"When I went blind, the next conversation I had with the social worker was to go live in a nursing home. They were convincing me that I couldn't take care of myself, I couldn't do nothing. What was I going to do for a living? It's not just that I have a job -- but I have an opportunity to live a normal life," Perez said.

It's a life Perez is now excited to be living.