"Have you no decency?" GAB director questioned as watchdog's fate hangs in balance


MADISON -- The director of Wisconsin's top government watchdog became visibly upset when a Republican lawmaker repeatedly questioned him during a public hearing Tuesday on legislation that would break apart and replace his agency.

State Sen. Chris Kapenga, R-Delafield, pressed Government Accountability Board Director Kevin Kennedy about his relationship with disgraced former IRS official Lois Lerner. Lerner in 2013 was accused of targeting tea party groups with audits.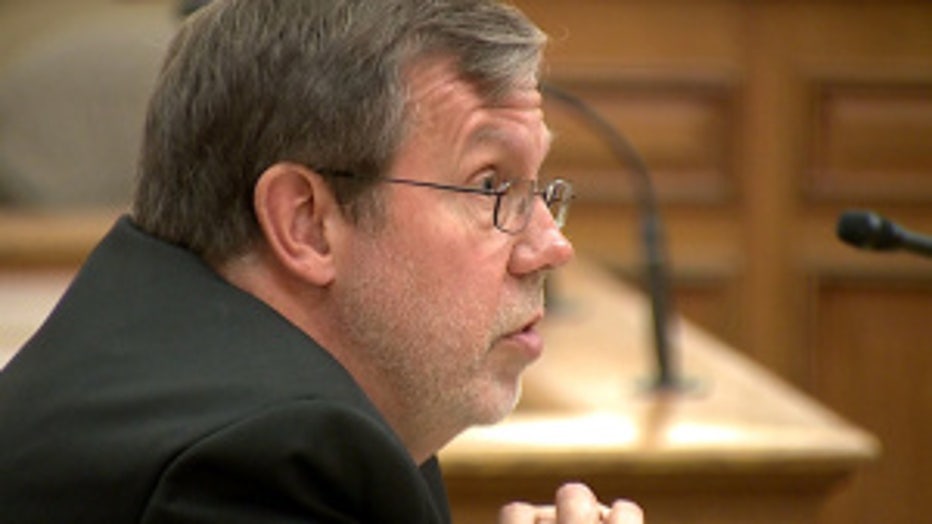 "Seriously? Do you have no decency?" Kennedy responded, comparing the questions to 1950s-era McCarthyism. "I owe you no explanation."

As Kapenga continued to question Kennedy whether his relationship with Lerner was personal or professional, a Democratic lawmaker muttered, "Oh my god. I can't believe you're doing this."

Kennedy told reporters afterward that he has known Lerner for 20 years and has had a professional friendship with her during that time.

"It just shows the shallow quality of what they want to look at," Kennedy said after his testimony. "Lois Lerner is the pin-up person that the far right wants to attack. So, if they can link me to that, somehow that's important. It has nothing to do with that."

Republicans are pushing legislation that would dismantle the nonpartisan Government Accountability Board and replace it with two boards with Democratic and Republican members chosen by the Legislature and governor.

Republicans point to Kennedy's ties to Lerner as proof that the GAB has targeted Republican groups. The accountability board participated in the second John Doe investigation of Gov. Scott Walker in Milwaukee County.

But GOP lawmakers suggest there are other shortcomings at the watchdog agency, including its 2011 decision that it would flag but not immediately strike signatures like "Mickey Mouse" from recall petitions just because of a strange name.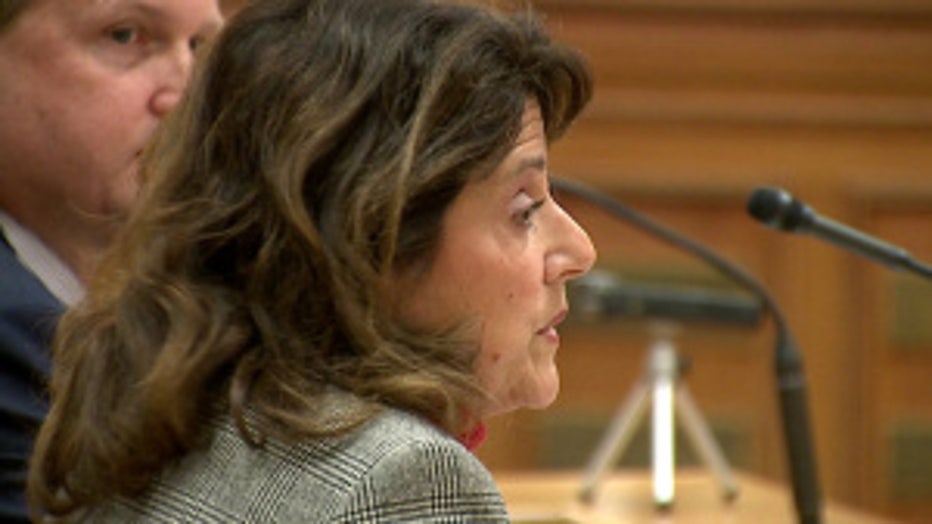 "That's right. Mickey Mouse from Disney World in the eyes of the GAB is a valid voter in Wisconsin," said Sen. Leah Vukmir, R-Wauwatosa.

Democrats complained about the fast movement of the bill and another to rewrite Wisconsin's campaign finance laws -- the legislation was circulated just last week. Opponents said the Republicans were seeking revenge against the GAB.

"I think the reason this is being offered is because of (the John Doe) investigation of the governor," said Rep. Fred Kessler, D-Madison.

Lawmakers in near unanimity created the accountability board in 2007, five years after the infamous "caucus scandal" rocked the state Capitol. Vukmir noted that she had voted for the board's creation.

"Sometimes you have to look at what you do, and realize we can fix it and make it better," she said.

Democrats pointed out that the caucus scandal implicated people in both parties. They predicted a return to scandals if lawmakers get to choose the people who are supposed to watch their actions.

"The impetus for the GAB was that caucus scandal, and you want to go back to that? You want to go back to a toothless agency?" said Rep. JoCasta Zamarripa, D-Milwaukee.

Republicans have said they plan to pass the legislation out of the Assembly and Senate by November.

Gov. Scott Walker says he supports both the GAB overhaul and the campaign finance rewrite, which doubles campaign contribution limits.

It would also allow update state law so that some outside groups could coordinate directly with campaigns, a practice the state Supreme Court said this year was legal.