Hartland shots fired, Sussex pursuit, 5 schools on lockdown
SUSSEX, Wis. - A 37-year-old man was arrested in Sussex after a Hartland shots fired incident, a Sussex pursuit and a Sussex standoff that prompted lockdowns at five Sussex area schools on Thursday afternoon, Jan. 19.
Hartland police said it all started around 2:30 p.m. at a business on Richards Road, where the man fired a gun in a parking lot. There were no injuries.
Deputies later spotted the man's vehicle in Sussex and tried to pull him over, but he drove off, and the pursuit began. Officials said the chase ended on Water Tower Court in Sussex when the man barricaded himself inside a home. He was taken into custody around 4:25 p.m. by Waukesha County deputies. 
SIGN UP TODAY: Get daily headlines, breaking news emails from FOX6 News
A shelter-in-place alert was issued during the search and standoff, and several schools on lockdown. The lockdowns were lifted once the man was located, but Woodside Elementary – across the street from where the standoff ensued – remained on lockdown until just before 5 p.m. 
A letter to Hamilton School District families said Hamilton High School, Templeton Middle School, Silver Spring Intermediate School, Willow Springs Elementary School and Woodside Elementary School were placed on lockdown. Several school bus routes were also temporarily held in place.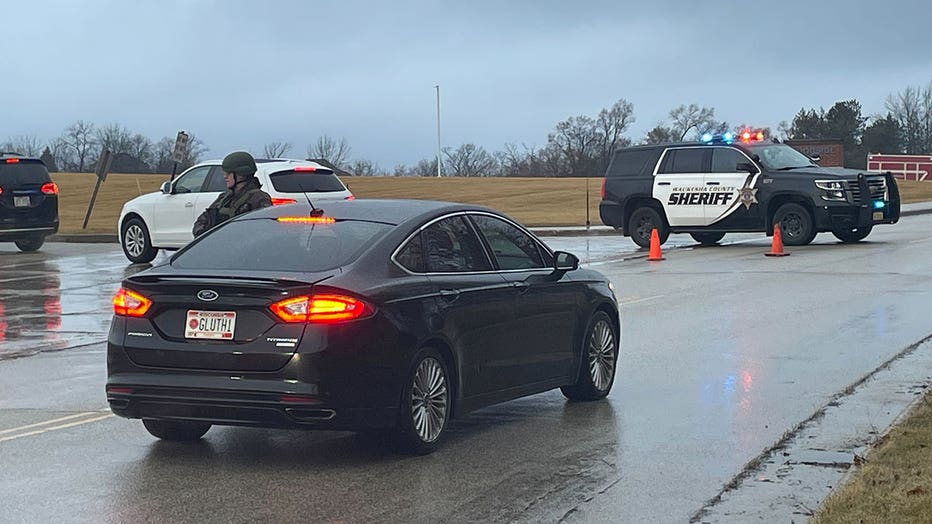 Hamilton schools temporarily on lockdown
It was an afternoon of uncertainty in Waukesha County.
"Is it real?" said David Pflughoeft. "It's a pretty intense range of emotions of, is this real? What, exactly, is happening?"
Plfughoeft's wife was on her way to pick up their son, Levi, at Woodside Elementary.
"Shortly after that is when we did get the message from the school, the email saying the school is on lockdown," said Pflughoeft.
Parents waited in lines of cars.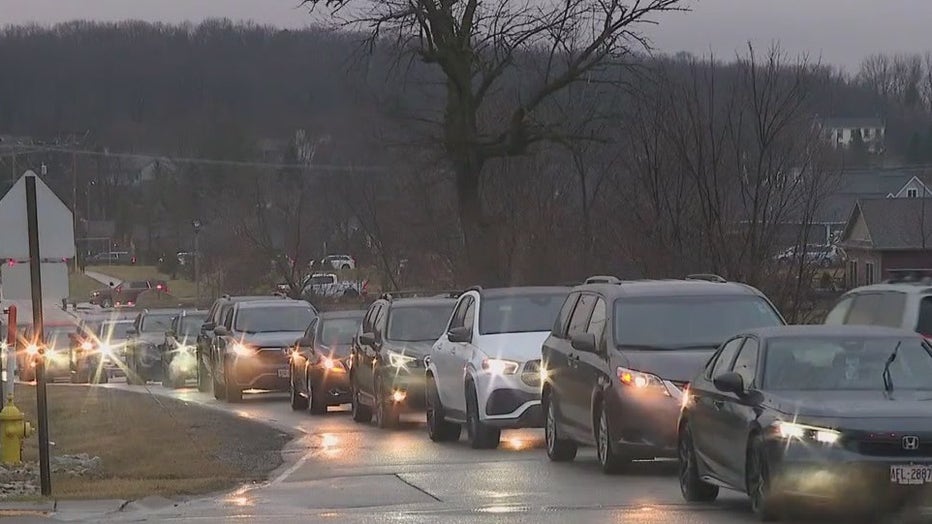 "It was not easy," said Pflughoeft. "Obviously, concerned. What's going through the mind of a 6-year-old when they are staying an hour and a half past school time?"
"We had to stay inside and be as quiet as we could until the end of the day," said Levi.
"This did have quite the impact on parents, and we thank them for their understanding during this situation," said Lt. Nicholas Wenzel.
"It brings reality closer to home," said David Pflughoeft.
After an afternoon of chaos, parents in this community held their children a little tighter, relieved it all ended peacefully.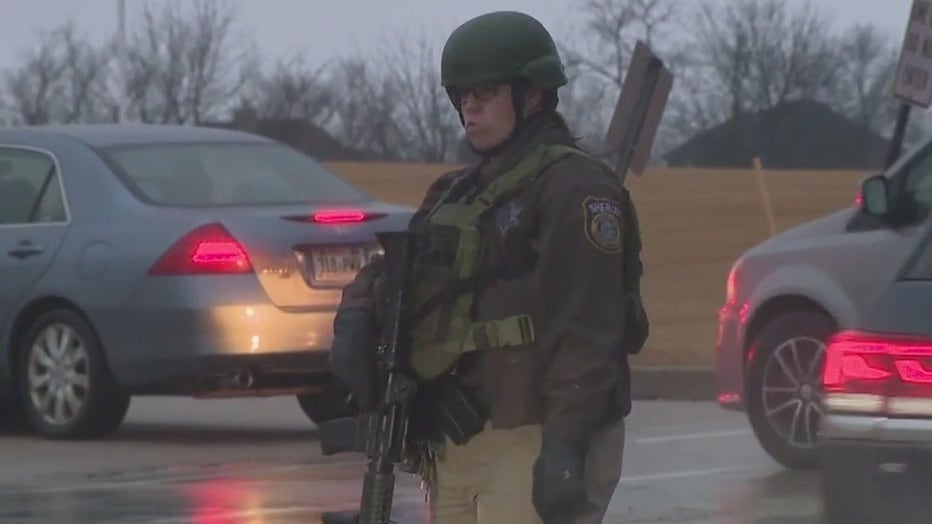 Hartland police are referring charges of first-degree recklessly endangering safety and criminal damage to property. The sheriff's department is referring charges of fleeing/eluding law enforcement and obstruction.