Hartford police: Badge for historic hat returned to authorities, will help with restoration


HARTFORD -- Hartford police say they have yet another piece of a historic hat that had been stolen from a display case the department's lobby last June.

The hat belonged to Hartford's Marshal Leonard G.F. Scherger. Marshal Scherger was killed in the line of duty on May 27, 1904. His uniform hat was donated for display in the cases at his namesake Scherger Hall by his family in 2013.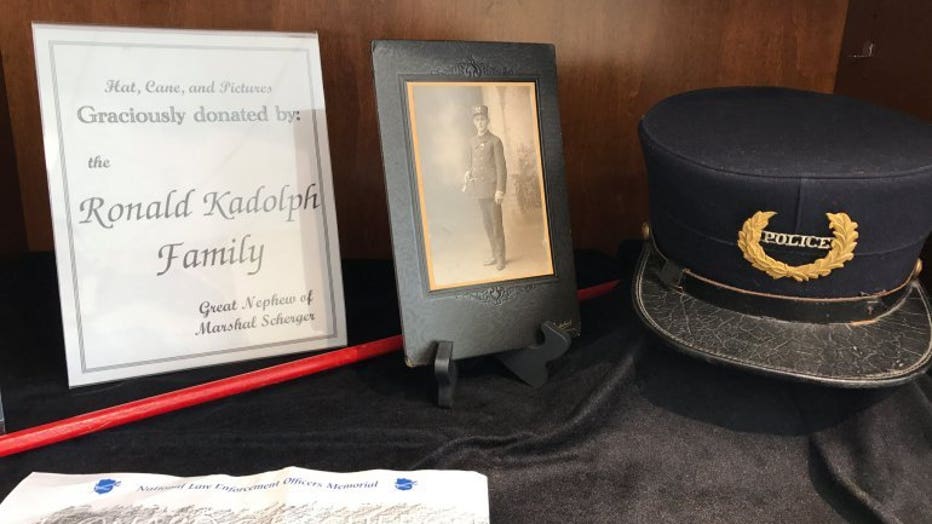 Hartford police announced on November 14th that a suspect had been identified in connection with the hat theft. The alleged suspect, 31-year-old Scott Moen,  turned himself into authorities. Investigators learned Moen had discarded the hat at a retention pond. Officials took steps to drain that retention pond. Hartford's Wastewater Treatment department facilitated the recovery. The majority of the more than 500,000 gallons of water in the retention pond was pumped out -- a task that took more than nine hours.

Eventually, the hat was recovered. It was badly soaked, but the cloth material and leather bill were completely intact. The hat however, was missing its "police" pin.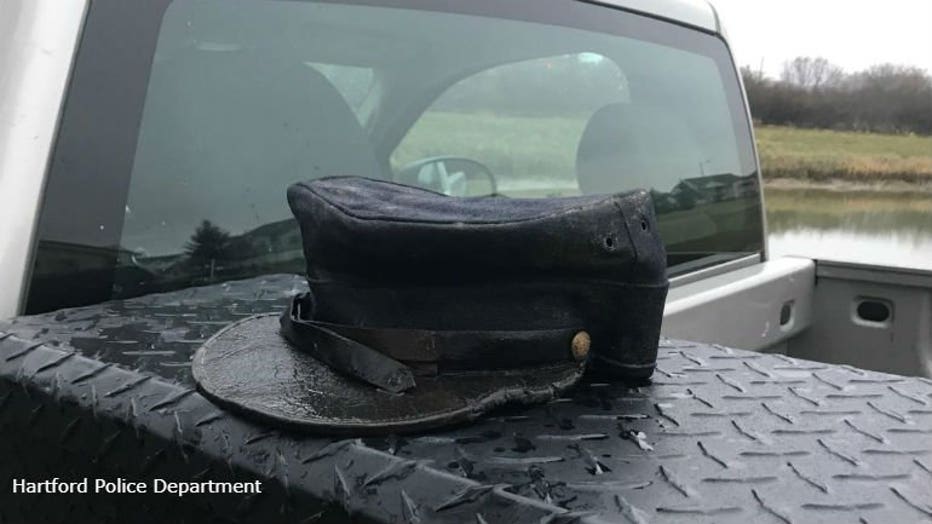 Fallen Hartford police officer's hat recovered from retention pond (PHOTO: Hartford Police Department)


On Sunday, November 19th however, Moen's mother surrendered the missing hat badge that had been removed from the hat. The hat badge was missing its pin, but officials say it can be repaired.

In a Facebook post, the Hartford Police Department said the following:

"Cleaning and restoration efforts on the fallen Marshal's hat continue at this time, but we remain hopeful that the hat can be restored and replaced to its rightful place of honor in his namesake Scherger Hall at the Hartford Police Department."