"Happy they're safe:" Soldier describes rescue of Milwaukee family from Queen's Bath in Hawaii


KAUAI, Hawaii -- A U.S. Army soldier and bystander saved the day four a couple and their infant after they were swept into the water by a huge wave in Hawaii.

It was Drew and Rifka Downey's first time at Queen's Bath on Saturday, April 22nd.

"My wife was about to jump in and a second before that, we saw the waves were coming pretty big and we decided to hold off," Drew Downey said.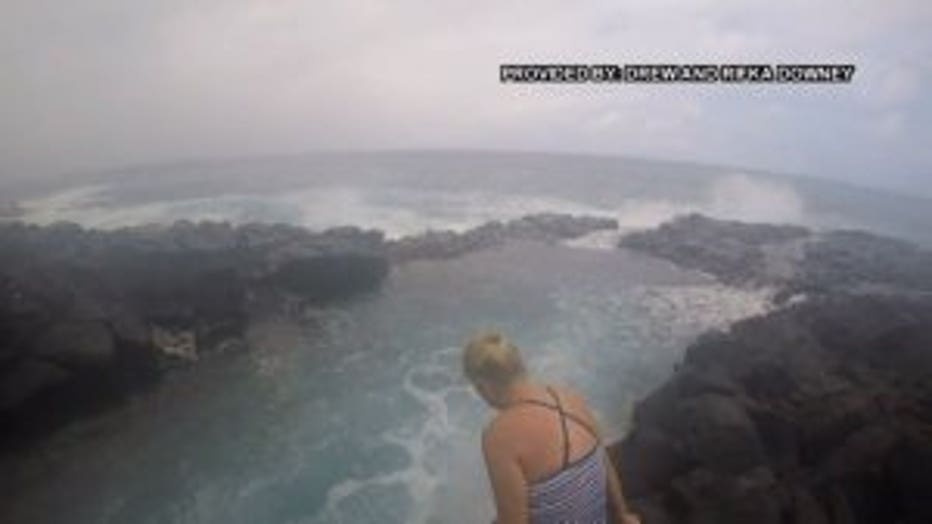 Seconds after the wave hit, there was panic. A young couple and their 11-month-old baby, visiting from Milwaukee, were knocked off the rocks and swept into the water.

Drew Downey jumped in.

"With all the whitewash coming in, we couldn't see anyone else except the mother with her hand up and starting to go under. We saw the father but couldn't see the baby at the time," Drew Downey said.

"He had a baby backpack carrier and a big old camera case on him and he still keep that baby above water," Rifka Downey said.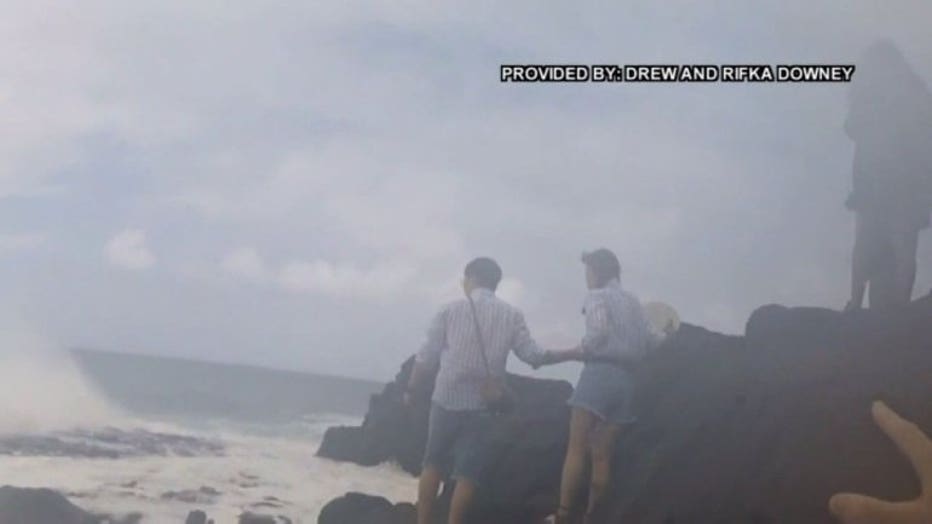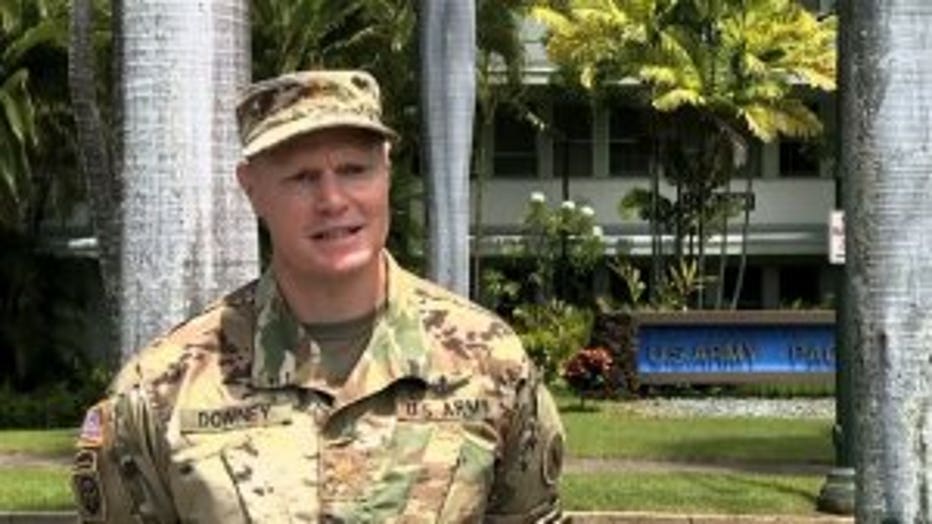 Drew Downey helped the mother to safety, while a visitor from Canada, who was also a firefighter, helped the father and baby. Downey said he got back in and swam the baby to a safe spot, while the father followed.

"I was so scared cause initially I thought 'it's a baby. It could be just easily one of my own.' I went into mommy mode -- just save the baby," Rifka Downey said.

The couple was shaken but OK. The baby had only a minor scrape.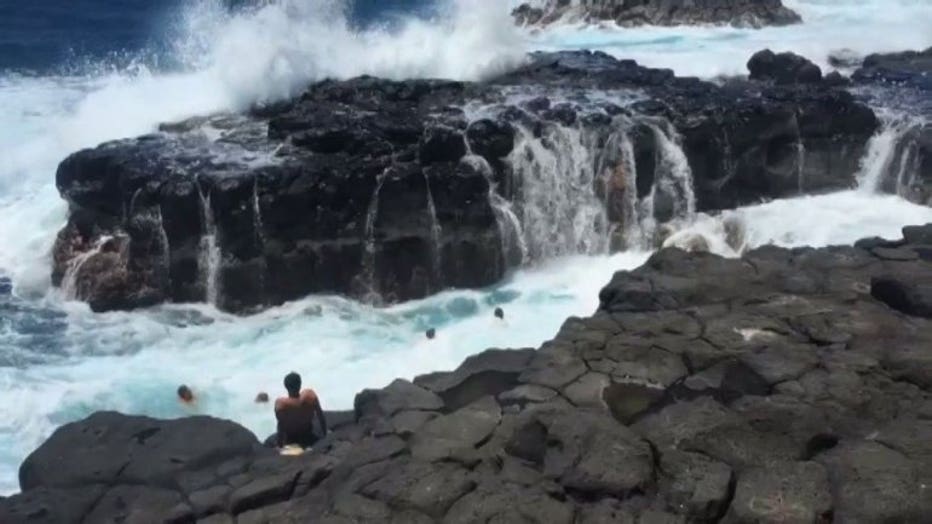 "They were, I think, just coming down from their shock of what could be, of what could have happened and how thankful they were that they're living," Rifka Downey said.

The Downeys said it could've happened to anyone, especially a visitor.

"I'm just really happy that they're safe. Pretty much everyone came away unscathed," Drew Downey said.