Hands on, creative learning on display at MPS STEM Fair, with participation up 17% this year


MILWAUKEE -- More Milwaukee Public Schools (MPS) students than ever before have taken an interest in science, technology, engineering and math -- the STEM fields. They're proving that by mixing academics with creativity.

Fish, bridges and beverages were all a part of student projects at MPS' annual STEM Fair.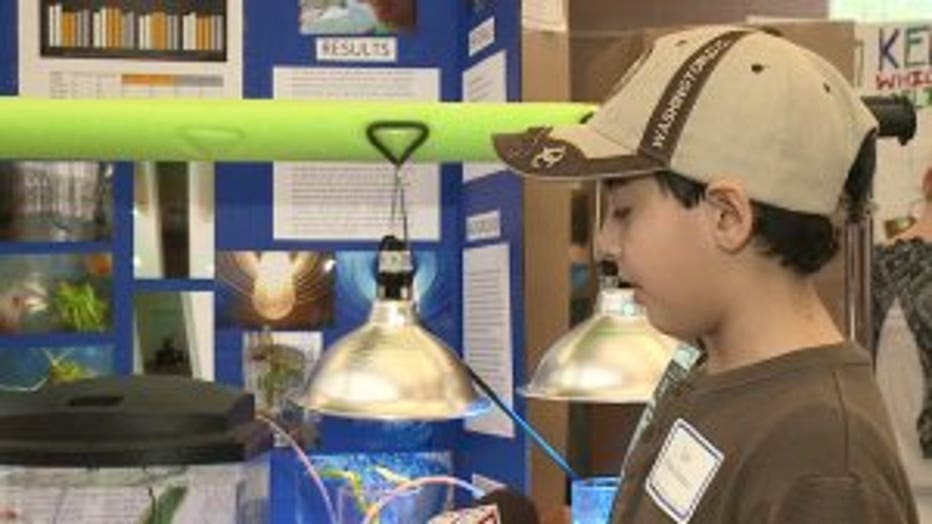 "I was trying to figure out how lighting can affect the behavior, the growth and the appearance of fish," Leo Rivera, a seventh grade student at Parkside School for the Arts said.

STEM stands for science, engineering, technology and math.

The 2016 MPS STEM Fair was bigger than ever before. Participation was up 17% -- with 38 schools, 250 project and about 350 students.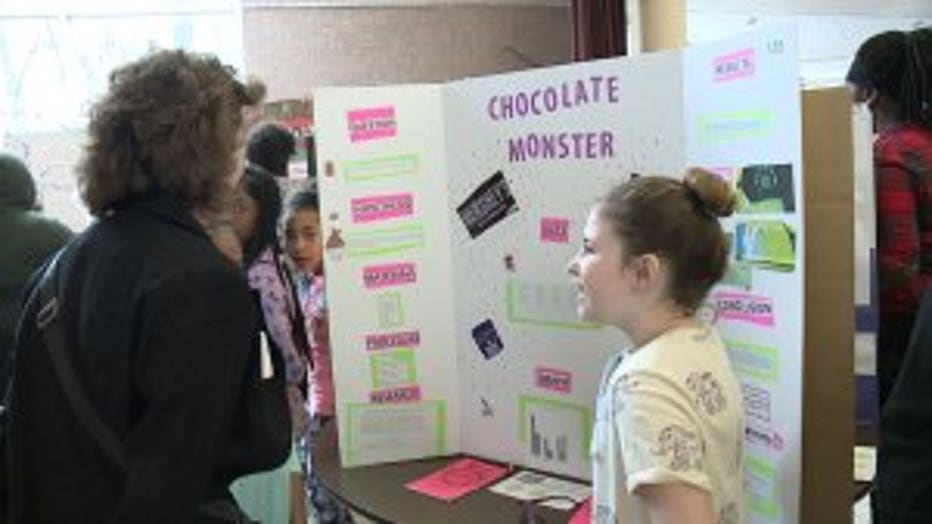 The point of each one of the projects was to allow the students to apply the skills they learned in the classroom in a practical way and let their creativity shine.

"We don`t want our students to just be able to spit back facts to us. We need them to go through that thought process, critical thinking skills," Rochelle Sandrin, science curriculum specialist said.

Rivera was curious about fish.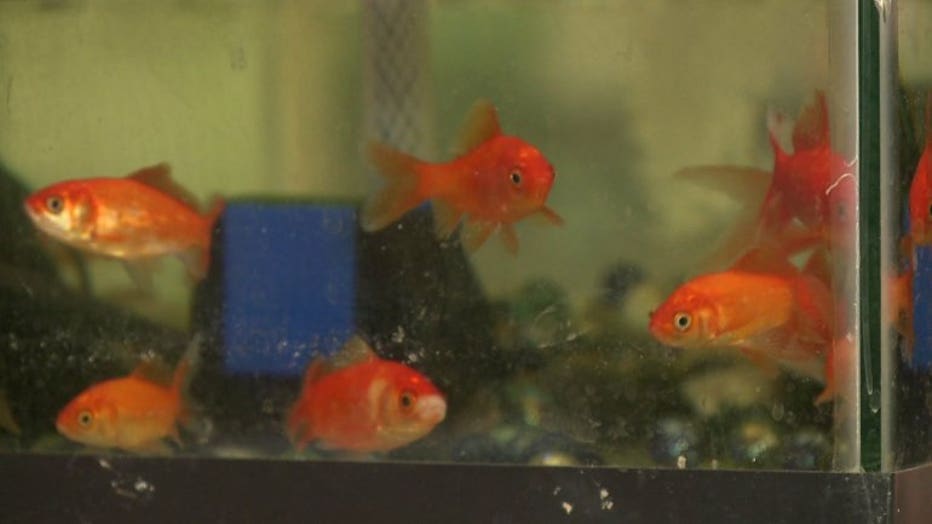 "How do the pet shops...how do they grow their fish so big? Is it because of the lighting?" Rivera wondered.

The answer he found: Fish in the dark grew the most.

"When you`re really relaxed and you`re eating a lot and not really doing that much you get fat," Rivera said.

Experiences at this year's STEM Fair have inspired students to explore new careers.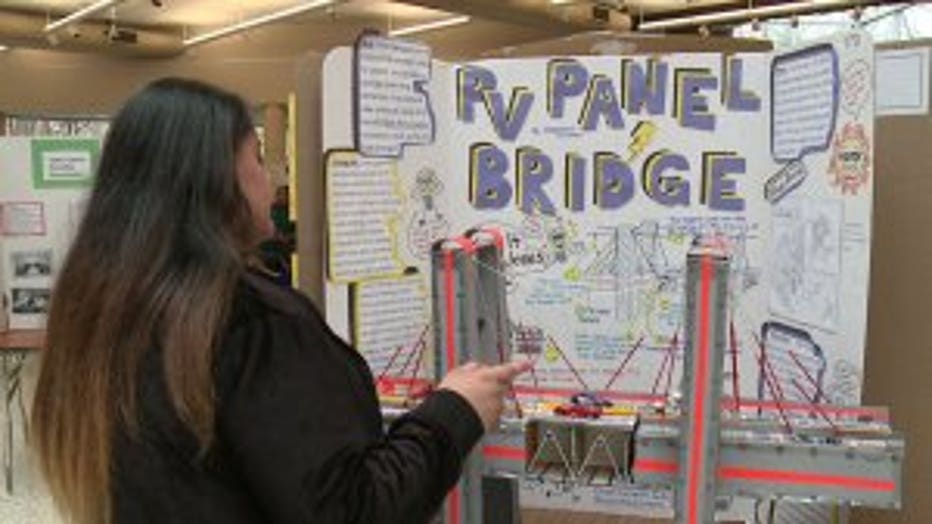 "Some of them haven`t even been invented yet," Sandrin said.

The STEM Fair was open to students across the MPS district -- from K4 through high school.

CLICK HERE to learn more about MPS' Stem Fair.