Gypsy Blancharde, woman charged in murder of her own mother will return to Missouri


WAUKESHA COUNTY -- The woman charged in the murder of her own mother will return to Missouri to face charges. 23-year-old Gypsy Blancharde was in Waukesha County Court Friday morning, June 19th where she waived extradition.

Blancharde and her boyfriend, 26-year-old Nicholas Godejohn of Big Bend are facing charges — accused in the death of Blancharde's mother, 48-year-old Clauddinnea "Dee Dee"  Blancharde.They were charged jointly Tuesday, June 16th with murder in the first degree and armed criminal action.

According to the criminal complaint, on June 14th officials were called to a home in Missouri to check on the well-being of Clauddinnea Blancharde and her daughter, Gypsy Blancharde. This, after concerned friends found a strange Facebook update from the mother and daughter's shared account.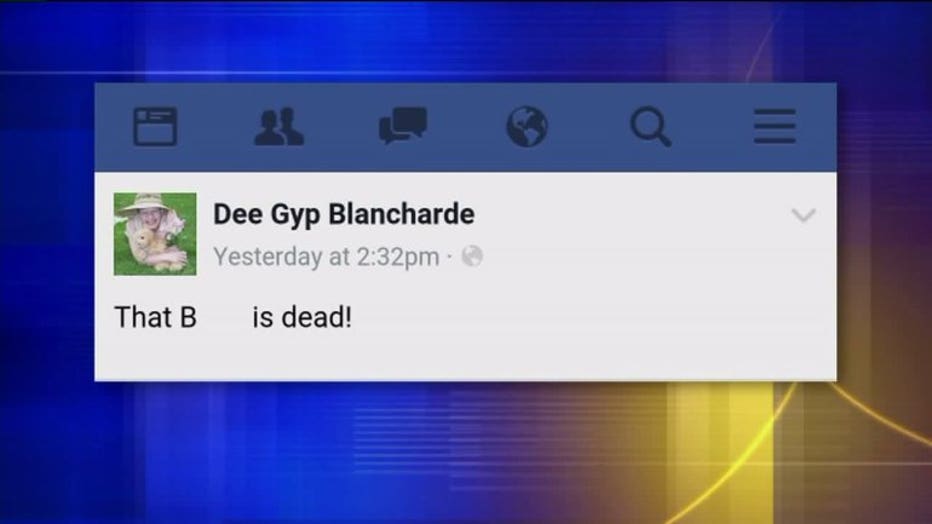 During a search of the residence, authorities found Clauddinnea face-down on her bed with multiple stab wounds to her back area.  Authorities say Gypsy was not located at the residence.

According to the complaint, officials were able to trace the Facebook post to a location registered to Nicholas Godejohn in Big Bend. Shortly before 3:00 a.m., the Greene County Sheriff's Office in Missouri requested a welfare check at the address in Big Bend.

When Waukesha County deputies arrived on scene, they located Gypsy Blancharde and Nicholas Godejohn at the residence, and after a brief standoff, they were detained.

Gypsy Blancharde and Nicholas Godejohn are accused of mailing the murder weapon to Wisconsin, and then boarding a bus bound for Big Bend.

According to the criminal complaint, Godejohn admitted to stabbing Clauddinnea several times in the back. Godejohn told investigators he knew what he had done was wrong, but he did it for Gypsy, because she asked him to.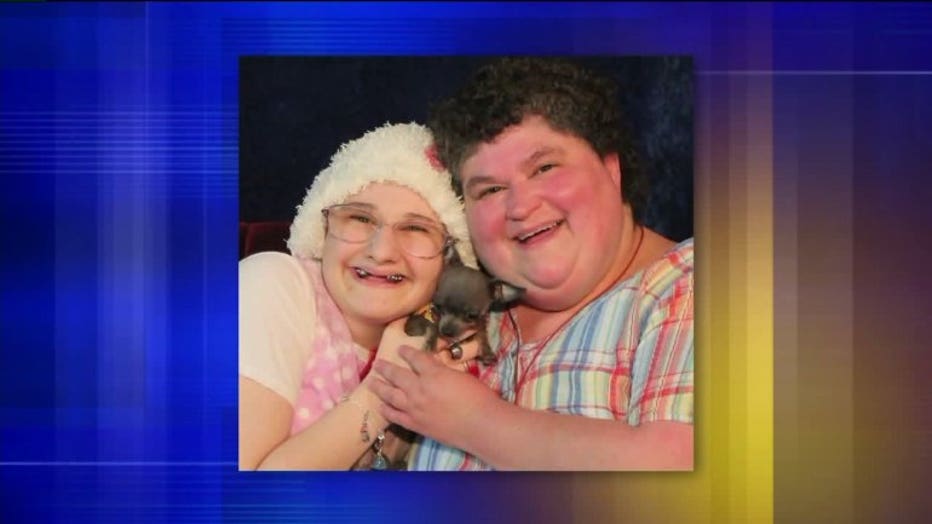 Gypsy and Dee Dee Blancharde


"Asked him to stab her mother to death so they could be together," Waukesha County Prosecutor Kevin Osborne said.

The complaint indicates Gypsy was at the home at the time of the killing, and even helped clean up the blood.

Prosecutors say Gypsy admitted to making the Facebook post.  Gyspy allegedly posted the comment because she wanted her mother found quicker by law enforcement officials.

Following the stabbing, they took several thousand dollars from a safe inside Clauddinnea's bedroom and left the home in a cab, authorities say.

Both Blancharde and Godejohn are being held in the Waukesha County Jail awaiting extradition, to face charges in Missouri.