Group memorializes 12 pedestrians struck by vehicles, killed in Milwaukee this year


MILWAUKEE -- Twelve pedestrians have died after they were struck by vehicles in 2018, according to the group "MilWALKee Walks," which began placing memorials at deadly intersections in Milwaukee on Tuesday, Sept. 18.

The campaign is also an effort to remind drivers about the dangers of speeding, distracted driving and failing to yield to pedestrians in intersections. They're also encouraging pedestrians to use crosswalks.

"We all might be five minutes late. We all want to drive a little faster, but people die when people make decisions like that," said Jessica Wineberg.

The group noted in a press release while pedestrian deaths have decreased from 17 at this time in 2017, Milwaukee is still over-represented when it comes to pedestrian deaths, with 10 percent of the state population and 44 percent of the pedestrian fatalities.

The "Remember Pedestrians" memorial effort will continue through Sept. 29. Tuesday's effort took place at 91st and Appleton, where the first person killed while walking in 2018 was remembered.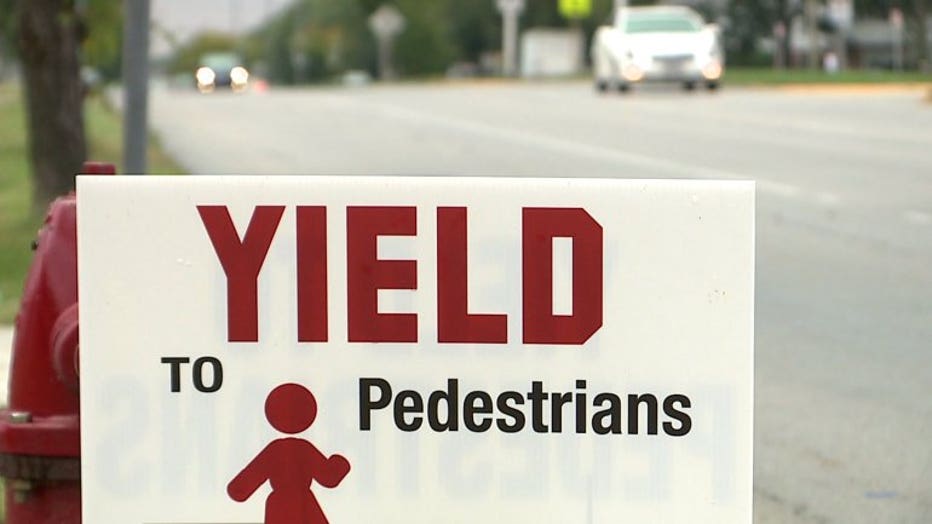 Below is the memorial schedule:


The group said 26 pedestrians have died so far in 2018 statewide.