Group gathers, demands Speaker Paul Ryan host town hall on immigration concerns


RACINE -- Pro immigration groups gathered outside of House Speaker Paul Ryan's Racine office Friday, February 17th demanding he host a town hall to talk about what his plans are to protect undocumented immigrants under President Donald Trump's administration.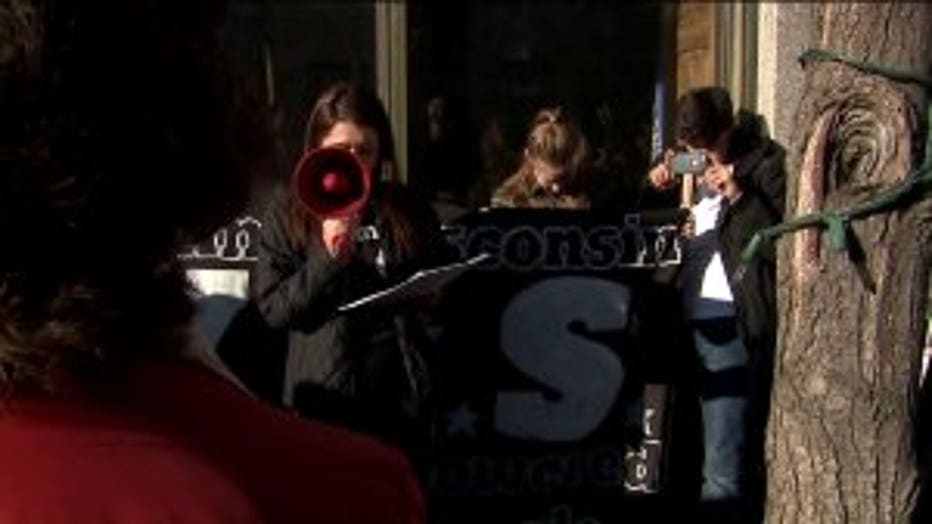 The lead organization behind the demand is the Voces De La Frontera chapter in Racine. They sang songs and shared their concerns over future immigration policies, hoping one of the most powerful men in the country is listening.

"I hope he's listening," said Valeria Ruiz, Voces De La Frontera.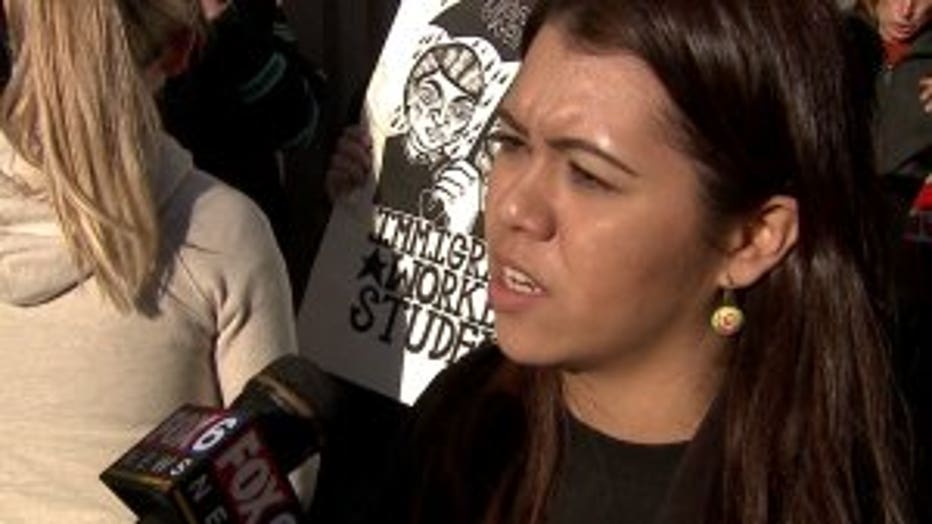 Supporters hand delivered a letter demanding Speaker Ryan host a town hall to discuss immigration and those that are covered under former President Obama's Deferred Action for Childhood Arrivals (DACA) policy.

"We presented a letter to Paul Ryan demanding two things: that he protect DACA and DACA recipients, and that he hold a town hall meeting that will include teachers, students, community members, leaders and most important, his constituents," said Ruiz.

Speaker Ryan has stated that he is in favor of immigration reform but he is also in favor of securing the U.S. border.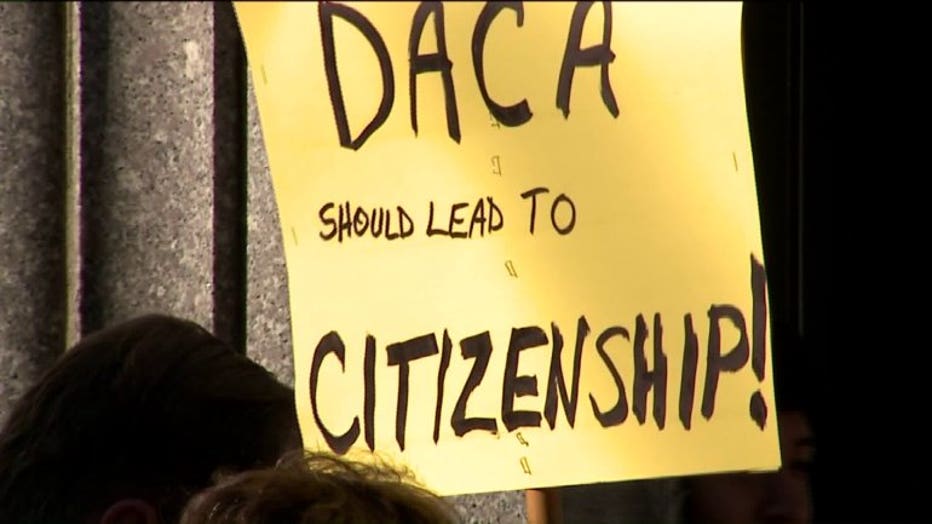 Valeria Ruiz says there is fear immigrant families will be torn apart. In her family, only her nine-year-old sister is a U.S. citizen. She says her family has now come up with a plan if they are deported.

"It breaks my heart because my dad could be stuck in a raid coming home," said Ruiz.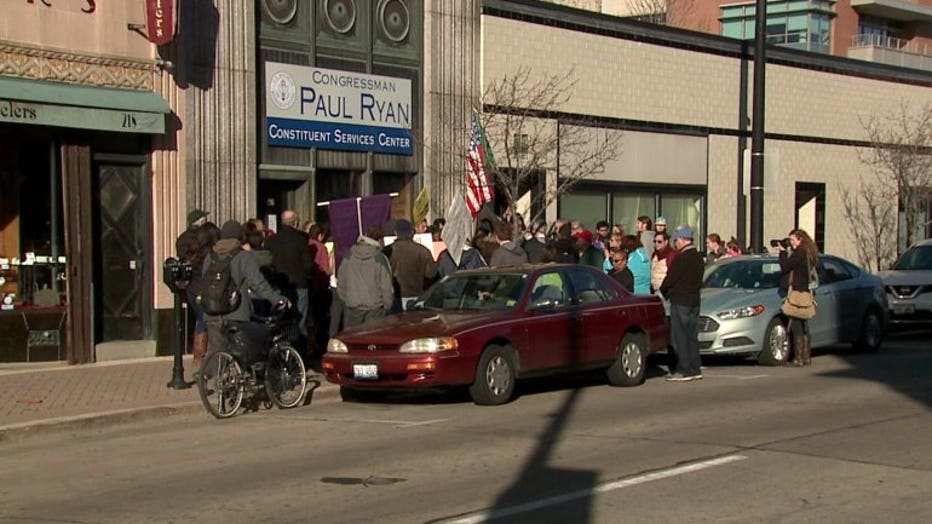 A spokesperson for Ryan released the following statement:

"Paul appreciates hearing the opinions and feedback of his constituents, and he fully respects their right to voice their concerns. Our office does not currently have any town hall meetings scheduled. That said, information regarding any future town hall meetings will be posted on PaulRyan.house.gov. Additionally, constituents of the First District can visit Paul's website to share their thoughts with him directly."

"All we can do is put pressure on him," said Ruiz.

The group did address Friday's Associated Press report stating the Department of Homeland Security would mobilize up to 1,000 National Guard troops to round up illegal immigrants.

White House Spokesman Sean Spicer denied the report saying there is no effort at all to use the National Guard in that way.