Groundskeepers from near and far help make the US Open happen


ERIN -- The turf at Erin Hills is in the best hands of some of the best superintendents in the world. Five hundred yards from the tenth hole, it's a part of Erin Hills many visitors don't get a chance to see: the maintenance area.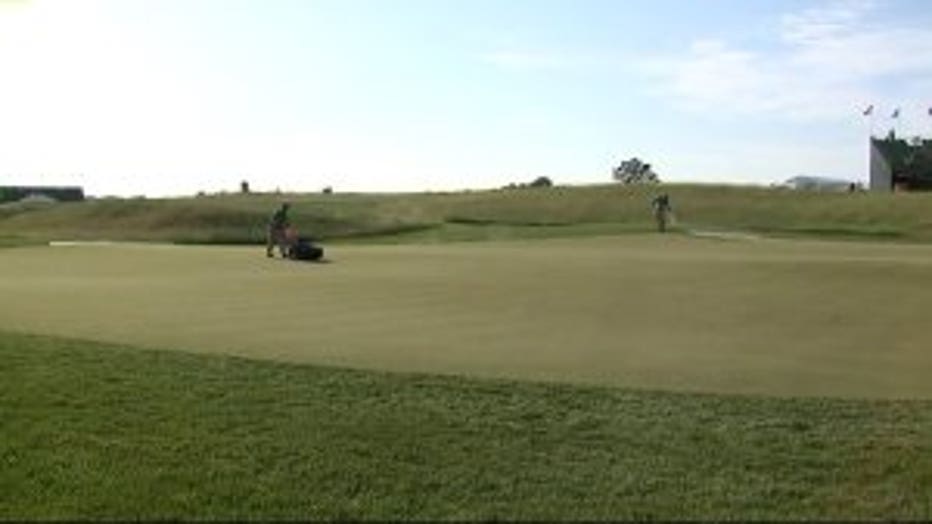 Tucked away on the north end of the course is an arsenal of mowers, rollers and rakes. They are the unknown heroes of the U.S. Open tournament.

"There's a group of about 12 and we cut the back nine and orientation was a bit of fun; everyone was trying to figure out where everyone was going but by Monday afternoon, we fly through the work now," said Idris Evans, Western Australian Golf.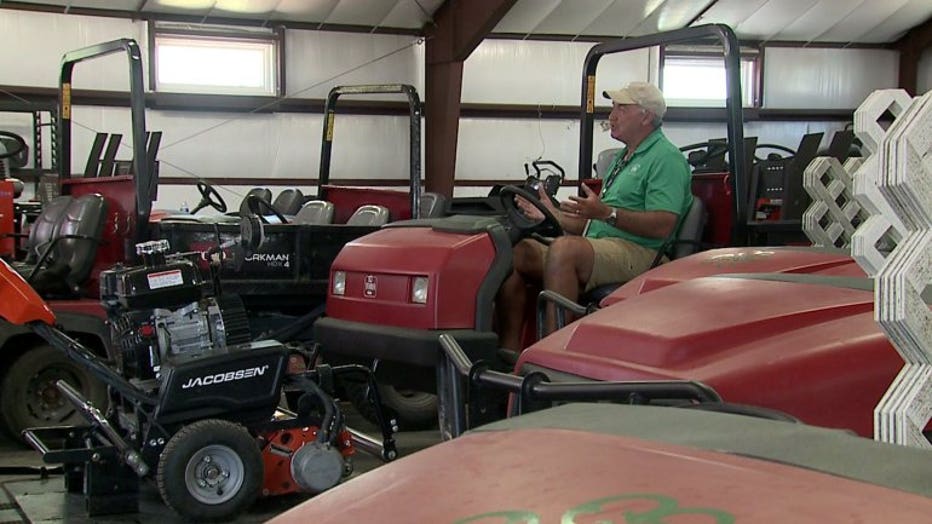 All are under the direction of Erin Hills Superintendent, Zach Reineking, but 3/4 of them are only here for the week. They are volunteers who take care of their own courses.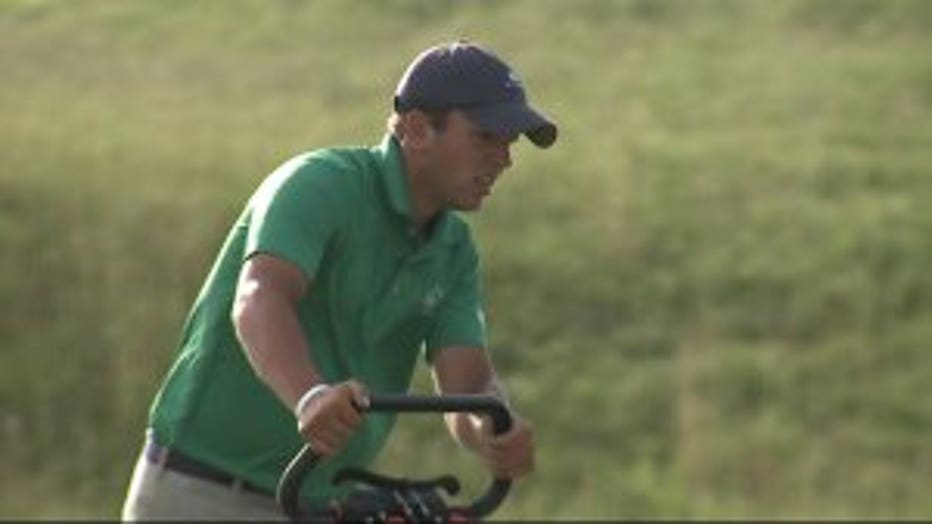 Some, like Evans, came all the way from Australia to help out. Some were raised 20 minutes away -- like Kate Lifke of Theresa in Dodge County.

"There's no rest for the wicked. We're getting by on two hours of sleep and coffee and what not; to do this the sleep deprivation is worth it," said Lifke.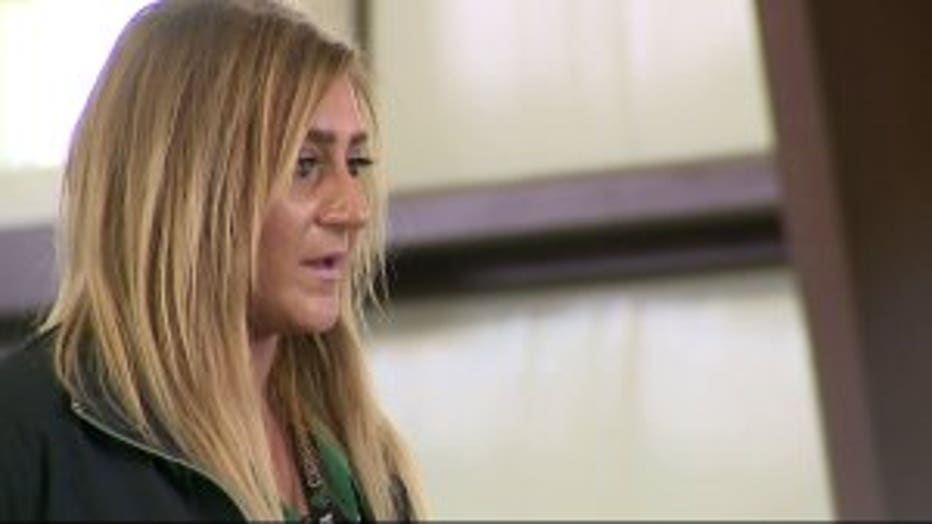 They've come not just to help but to be part of the U.S. Open. They come to learn and to network.

"The one thing I took away is the relationships that I built, that's what it's all about for me. Again, it's great that we're helping to get the course together which needs to be done, but for everyone to network it's a great part of this," said Brian Chasensky, Chicago Golf Club.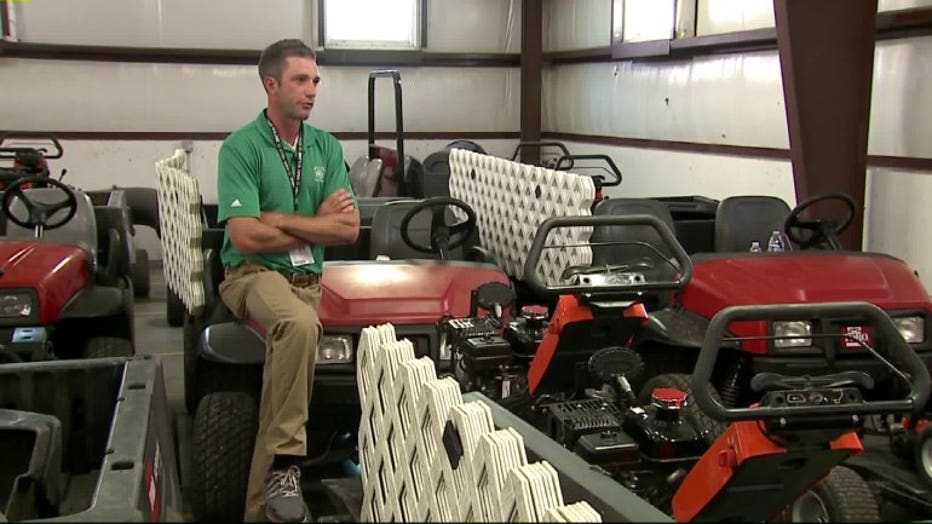 If you're wondering if it's the golf course version of "too many cooks in the kitchen," it's not!

"For want of a better word, egos get left in the suitcase. Guys turn up, girls turn up, everyone just does their job they want to be part of something that's fantastic," said Evans.