Groundbreaking new surgery for lower back pain changing lives: "Never seen a tool this powerful"


FRANKLIN -- A groundbreaking clinical trial on lower back pain could lead to relief for hundreds of thousands of people.

It's a 25-minute surgery that's already changing lives.




These days, you'll find Jen Christianson at the Wisconsin Athletic Club in Menomonee Falls swimming laps. Three years ago, you wouldn't find her anywhere near a pool. The 41-year-old who once ran marathons and taught zumba classes was practically bed-ridden.

"I could barely sit in the car. Tears were constant. The pain was so severe," said Christianson.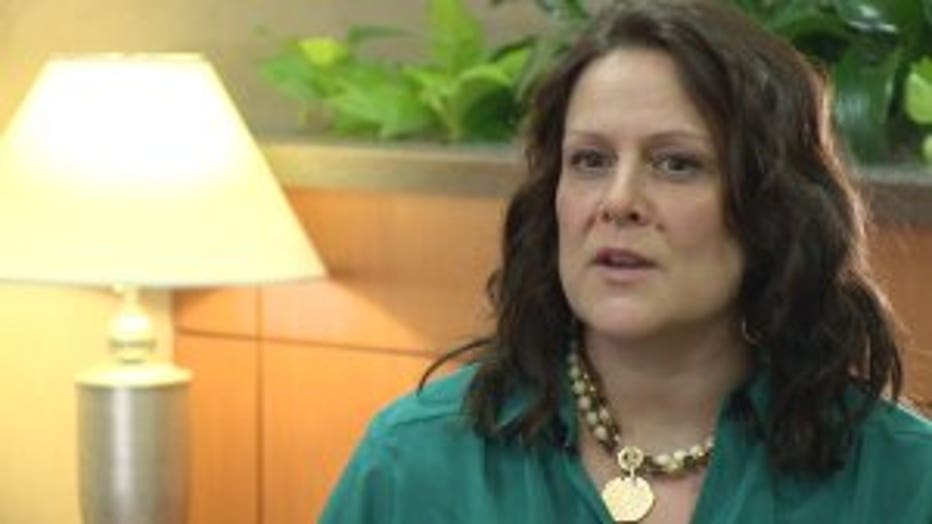 Christianson had debilitating back pain. The source of her pain was hard for doctors to pinpoint. MRIs were done on her spine, but everything looked normal.

Eventually, a doctor traced her pain to the SI joint, which is located between the base of the spine and the hip socket. Christianson's only hope for relief was signing up for a new clinical trial.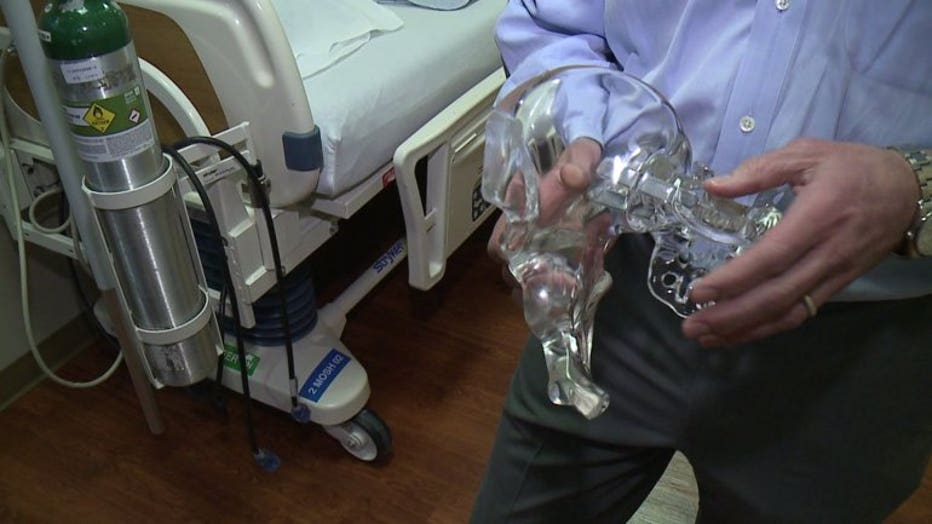 Dr. Clay Frank was the trial's lead investigator. Frank is an orthopedic spine surgeon at Wheaton Franciscan's Midwest Orthopedic Specialty Hospital in Franklin.

Frank says pain in the SI joint can be felt just below the belt line on the back, in the spot where some people may have a dimple.

"We examined Jennifer. That was hard because she was so sick. It was tough to look at her.  I mean, she was just so miserable," said Dr. Frank.

Christianson enrolled with nearly 150 other people in the study. She was among half of the trial's patients randomly selected for SI joint fusion surgery.

"It was a higher power. It was so meant to be," said Christianson.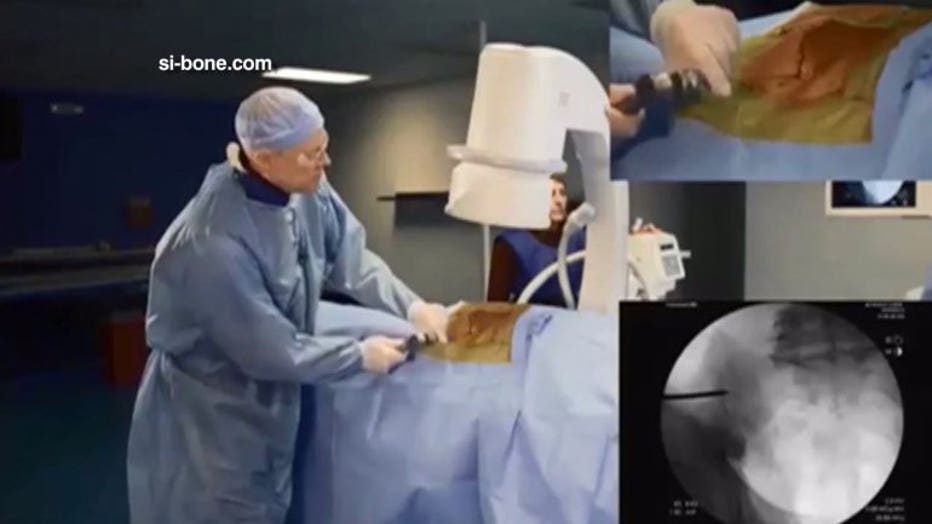 SI joint fusion surgery is a new, minimally invasive procedure that inserts three titanium bars into the joint. The surgery involves a small incision, pushing the muscle fibers apart to access the bone, then inserting three wires to guide the triangular bars into place. The titanium bars are then hammered into the joint with a four pound mallet.

Dr. Frank found the number of patients reporting pain relief after surgery was 80 percent. Among the non-surgical group, the number of patients with pain relief was just 20 percent.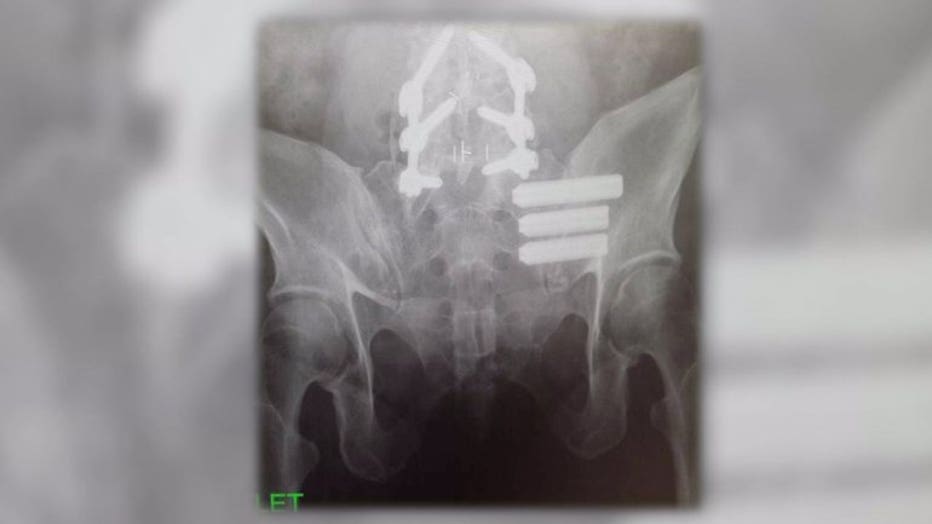 "I've been doing this for 20 years. I have never seen a tool this powerful," said Dr. Frank.

Often, patients suffering from SI joint pain have had a lumbar spine fusion procedure in the past. Christianson had a flexible lumbar fusion in 2006 and bounced back from surgery, but the SI pain appeared seven years later.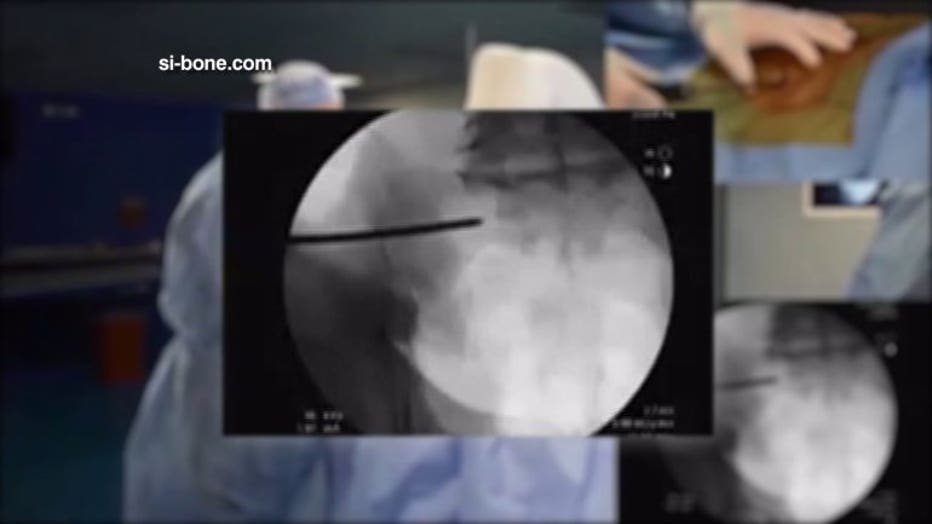 Christianson's surgery was two-and-a-half years ago, and she says her joint pain relief was immediate. She says one year after the surgery she was exercising regularly and back to her healthy way of life.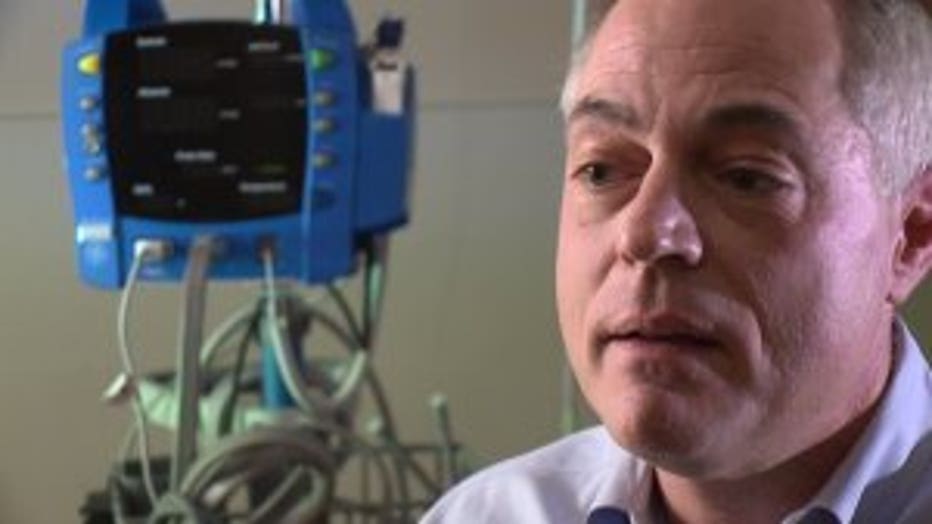 As a thank you, she gave Dr. Frank a signed cover of Neurosurgery Journal. His study made the journal cover and was honored by its editor.  Christianson wrote on the cover "thanks for fixing me and giving me my life back."

Dr. Frank says the real heroes are the patients who signed up for the study.

For Christianson, getting her life back means getting into the swimming pool with her seven-year-old daughter, Maya. It's a moment that once seemed an impossible one.

"My life today, it's changed totally," said Christianson.

Dr. Frank says the SI joint is the source of suffering for 25% of patients with lower back pain. However, he says most physicians aren't trained to recognize the problem. He says doctors may overlook the SI joint and just look at the spine.

Dr. Frank says more insurance carriers are starting to cover the procedure, including United Healthcare. He says Medicare has announced it will cover SI joint fusion starting on April 1st.

"We are seeing change, a seismic shift in the thinking about treatment for lower back pain," said Dr. Frank.

The study was conducted at 19 different spine centers around the country. Twenty-one of the surgeries were done at both Midwest Orthopedic Specialty Hospital and Midwest Spine and Orthopedic Hospital.