Ground is broken! Construction of Northwestern Mutual office tower to preserve & create jobs
MILWAUKEE (WITI) -- It's a huge, $450 million construction project set for downtown Milwaukee, and on Tuesday, August 26th, ground was broken for the new Northwestern Mutual office tower.

Northwestern Mutual Chairman and CEO John Schlifske and Milwaukee Mayor Tom Barrett were joined by Milwaukee residents, community-based organizations, business leaders, public officials, and others to celebrate the official start to the construction project.

The $450 million, 32-story, 1.1 million square foot high-rise office tower and public space will be completed in 2017.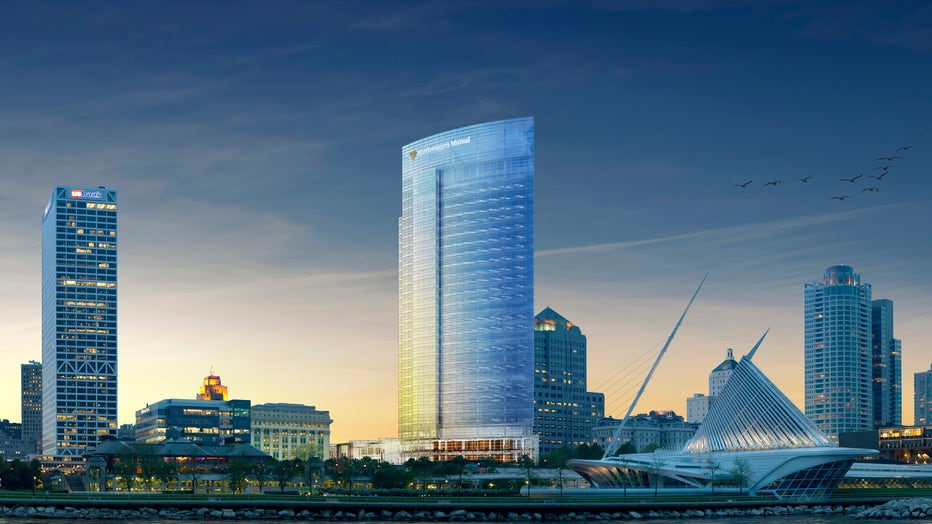 Northwestern Mutual office tower rendering


The office tower will preserve 1,100 downtown jobs, while adding 1,900 new ones.

Later Tuesday evening, a job fair is planned -- where folks can learn about opportunities that are available during the tower's construction.

Building this office tower will require many skilled construction workers over the next five years. Under a deal to receive city financing, Northwestern Mutual committed to having Milwaukee residents work 40 percent of the project hours. The trades training organization WRTP/BIG STEP, under a contract with the city, is finding and preparing workers for those jobs.

The job fair is planned from 6:00 p.m. to 8:00 p.m. at the COA Youth & Family Center on W. Burleigh.

Milwaukee Mayor Tom Barrett on Tuesday morning took part in the "Milwaukee Builds" graduation program. 45 individuals have graduated from the program -- and are ready to enter the construction workforce. Some of the dozens of people graduating have earned certifications that make them eligible for jobs at the Northwestern Mutual construction site.

CLICK HERE to learn more about the Northwestern Mutual office tower construction project.

CLICK HERE for more on this story via the Milwaukee Business Journal.