Grocery shopping at your fingertips: Contact 6 tests grocery delivery services


SHOREWOOD -- Have you ever thought about buying your groceries online? Several companies now offer their services in the Milwaukee area. FOX6's Contact 6 put them to the test.

Contact 6 enlisted the help of Maggie Joos. In addition to being a mother of two, Joos runs her own cooking business, The Real Good Life.

"The Real Good Life is a meal delivery service for mostly North Shore. I kinda go all around town," Joos explained.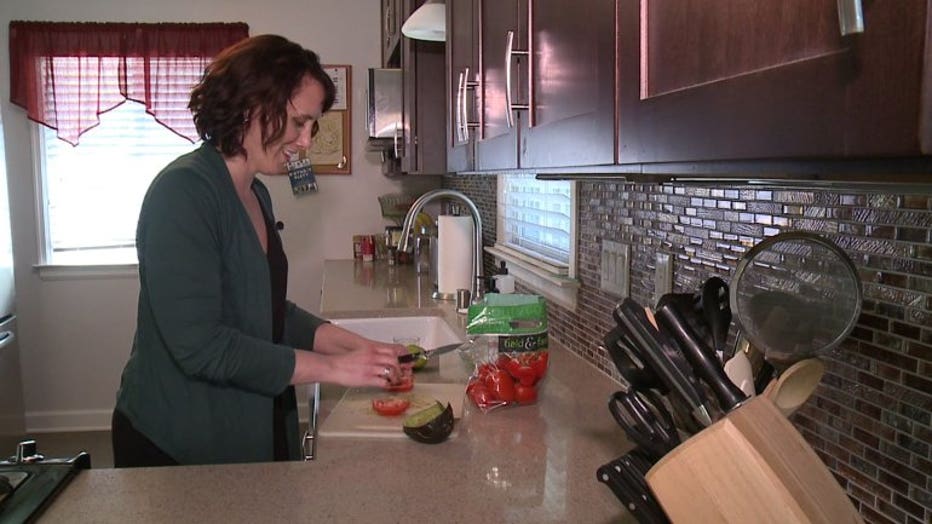 Contact 6 tested four online grocery delivery services:


For each test, Contact 6 used the same grocery list that included a variety of items like meat, produce, frozen foods and other refrigerated products. All of the orders were delivered to Joos' home.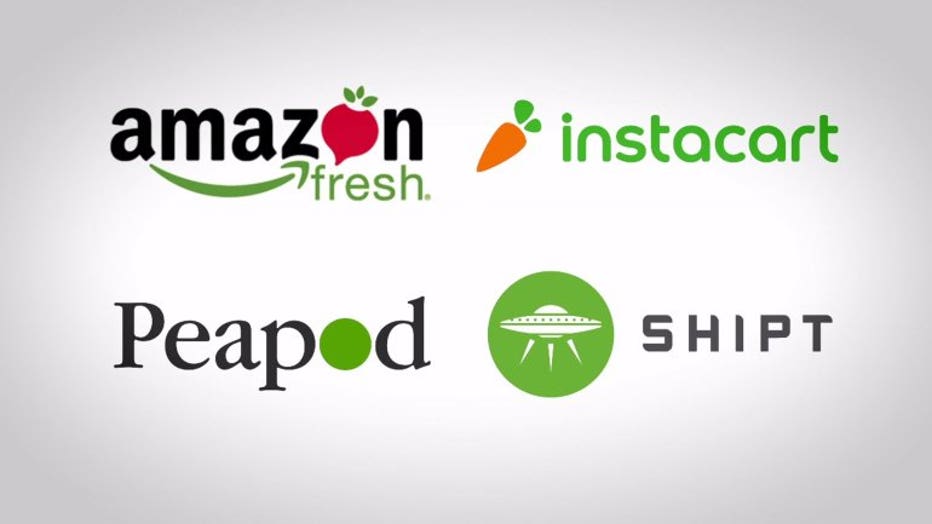 The first test was AmazonFresh: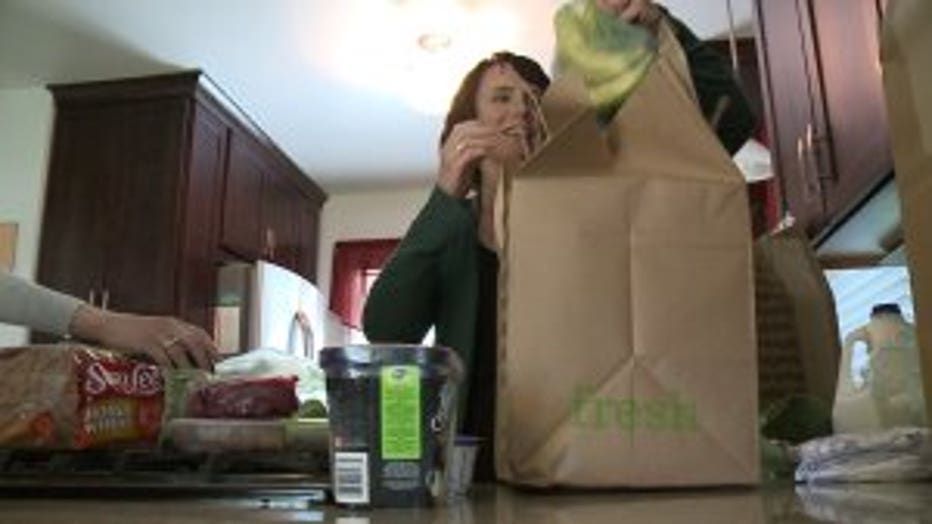 Maggie Joos unpacks groceries from AmazonFresh.


Contact 6 placed an order for next-day delivery.  There were two options for the delivery -- attended delivery or doorstep.

The AmazonFresh order arrived on time in temperature-controlled bags. Overall, the items on the list looked good, including the produce. However, one egg arrived broken.

Contact 6 reached out to AmazonFresh for comment on their experience, but didn't hear back.

Next, Contact 6 tested Instacart: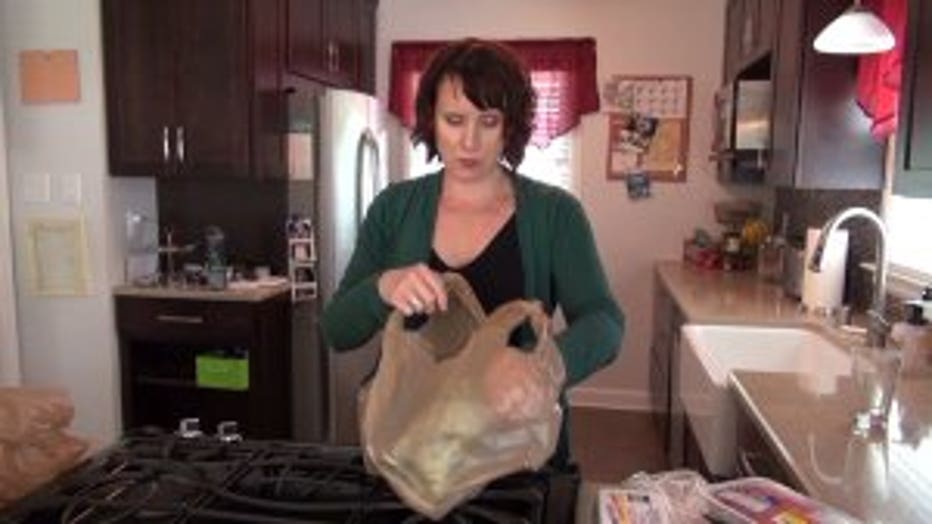 Maggie Joos looks through groceries delivered by Instacart.


This time, an order was placed for same-day delivery. Contact 6 couldn't find fresh broccoli on Instacart's website, so an order was placed for frozen broccoli instead. When asked about the issue later on, Instacart said it would fix the problem for future shoppers, and said a note could have been added to the order that fresh broccoli was preferred.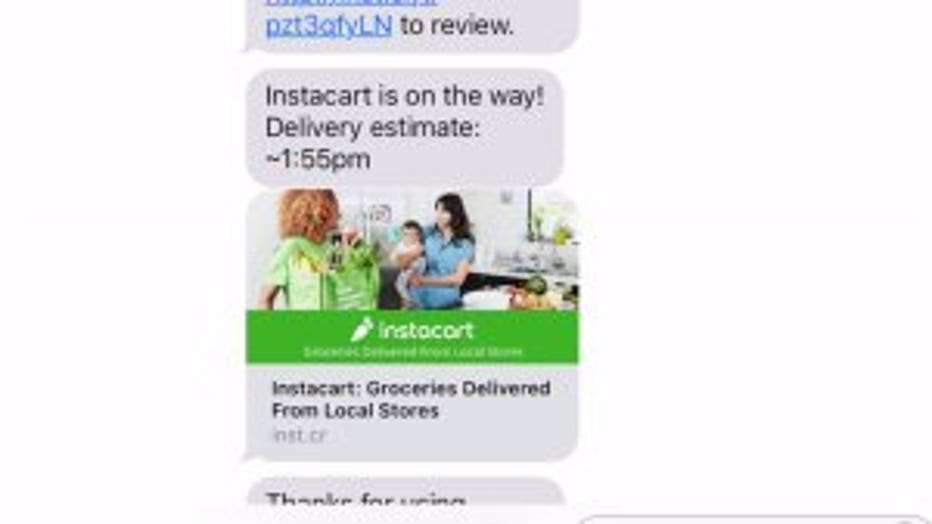 Instacart sends text message updates about a customer's order.


With Instacart, the customer is assigned a personal shopper. The one assigned to Contact 6's order texted during the shopping trip with updates on the order and when she'd arrive.

The groceries arrived on time a few hours after placing the order. The shopper delivered items in plastic grocery bags and all the groceries looked good.

Contact 6 spoke to Dave Osborne, the Midwest general manager for Instacart. He explained how the company finds its personal shoppers.

"All the shoppers right now in Milwaukee are contractors, so they are freelancers operating their own little businesses much like an Uber driver or a Lyft driver," Osbourne said.

For the third test, Contact 6 placed an order with Peapod:


The Peapod delivery arrived on time.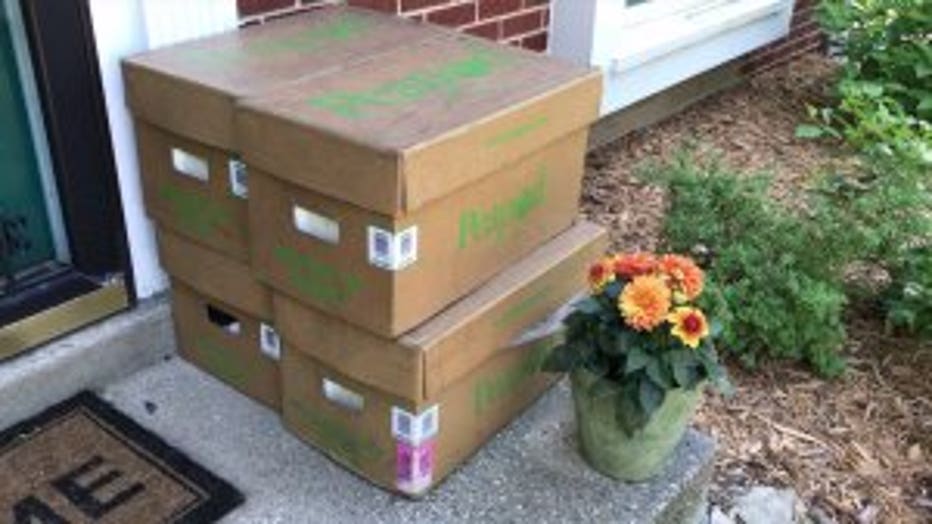 Joos wasn't home during the scheduled delivery time, so the delivery man called and Contact 6 asked him to leave the groceries on her front step until Joos arrived 20 minutes later.

The groceries arrived in temperature-controlled totes, which Peapod picked up on a later date.

There were a couple issues with the order. The chicken on the grocery list was missing and Joos said the ice cream tasted like it melted and refroze. Peapod refunded both items without question.

Peapod's Carrie Bienkowski, the chief marketing officer, sent Contact 6 the following statement:

"Peapod's Milwaukee customers are serviced through a warehouse in Northern Chicago. All of the food is packed in temperature controlled containers to maintain freshness during transit. With over 27 years of experience and over 40 million orders delivered, we have perfected the logistics involved in grocery delivery. We meet -- and exceed food cold chain safety requirements.

Peapod's exemplary customer service sets us apart from other services. All of our team members – from the shoppers in our warehouses, to our drivers and customer service representatives – are passionate about food and delivering the very best to our customers. Our expertly trained shoppers pick only the freshest products for our customers. We have a saying, "If we wouldn't pick it for our mother, we won't pick it for a customer."

Our drivers – who are all employees of the company unlike some competitors - go through extensive training to ensure every order is delivered on-time and meets our rigorous quality standards. If a customer is ever unhappy with the quality of a product, we will issue a full refund for that item. We also alert customers to out of stock items and give them the option to substitute a similar item at the same price (even if the substituted item has a higher retail price). If they are not completely happy with the substituted item, we will refund it.

In addition to the full grocery store assortment, we also offer ready to cook meal kits. The kits are offered at family-friendly prices (many are less than $5 per serving), require no subscription, are available in 4-6 serving size options and come with all of the ingredients pre-measured and pre-cut for added convenience."

Lastly, Contact 6  tested Shipt:


Contact 6 placed a next-day delivery order. Shipt assigned a personal shopper to the order. The shopper texted Contact 6 when she left the store to let them know when she was arriving.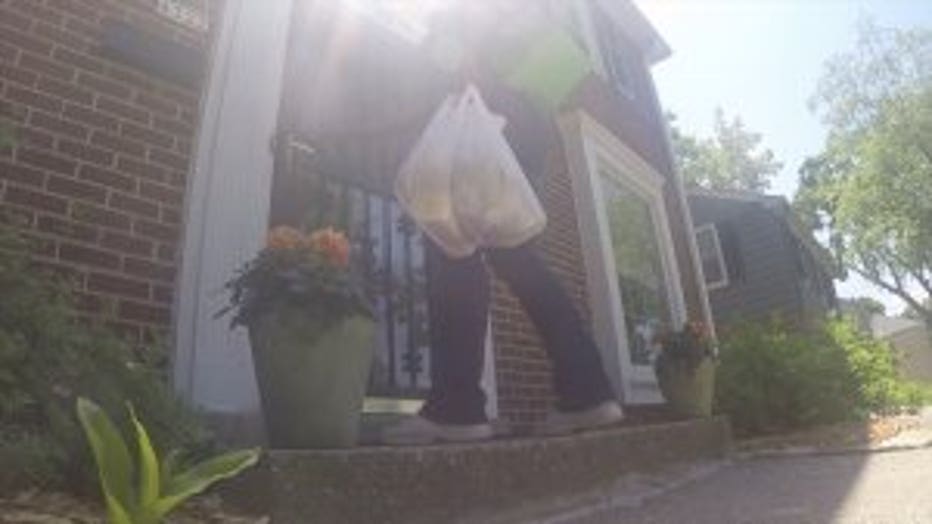 A personal shopper from Shipt delivers groceries.


The order arrived on time and all the items looked good.

Shipt Spokeswoman Julie Coop says Contact 6's experience is exactly what they want customers to experience.

"They're gonna shop exactly the way that you would shop and you don't have to compromise quality for convenience with Shipt," Coop said.

In the end, Joos says there was one service she preferred.

"I think I would use AmazonFresh again. The quality of the products and the ease of use was probably the easiest for all of them,"  Joos said.

But what works for Joos may not work for everyone.

If you're looking for a grocery delivery service that suits you -- there are some things you should consider about each service.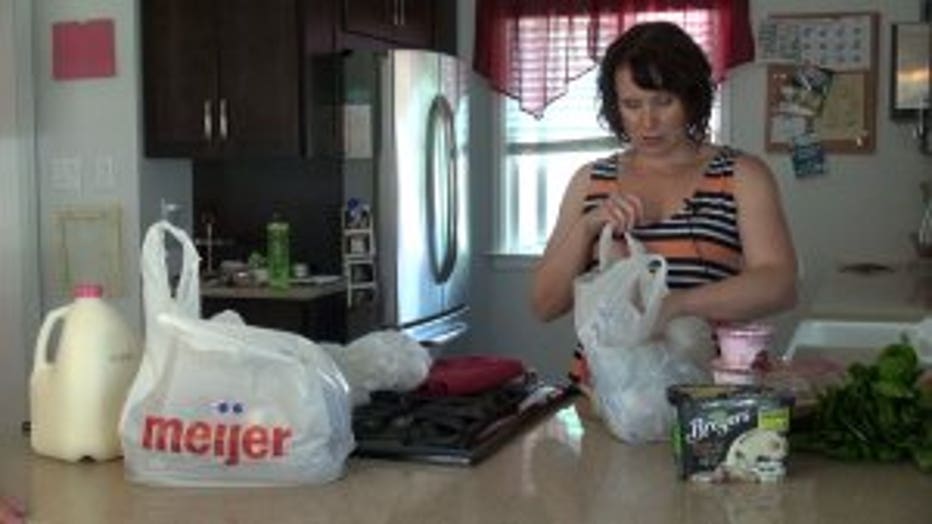 Maggie Joos puts away groceries from Shipt.


If you want unattended doorstep delivery, the best options are AmazonFresh or Peapod. Both of these companies use refrigerated totes to deliver the items.

If you want a personal shopper who visits a local store, the options are Instacart or Shipt.

If you don't want a monthly or annual fee, the only option is Peapod. However, there's an $60 minimum on every order.

If you're looking for same-day delivery, AmazonFresh, Shipt and Instacart all claim to have that option. During the Contact 6 test, Instacart was the only one that actually gave the same-day option at check out, so it may not always be available to everyone.

When it comes down to price, all the companies were pretty close, but it's hard to compare apples-to-apples because the websites had different brands and sizes. It's another thing to consider if you're looking for specific items or products.

One warning: the frozen items delivered by AmazonFresh and Peapod are packaged with dry ice. Joos accidentally burned her finger on the dry ice while emptying a bag from AmazonFresh.