Grisly new details in murder of mother of three; suspect claims he can't remember, prosecutors say
WARNING: Details of this case are disturbing

SEATTLE -- The man suspected of murdering a woman he met online has been ordered held on $2 million bail.

A King County District Court judge found probable cause Tuesday to hold 37-year-old John Charlton for investigation of second-degree murder in the death of 40-year-old Ingrid Lyne, a mother of three from Renton whose partial remains were found in a recycling bin in Seattle's Central District on Saturday.




During the hearing, prosecutors revealed new details of the crime, including the fact that investigators believe Lyne was killed in her own home, dismembered in her bathtub, and transported in her own car to the location where her remains were dumped.

King County Deputy Prosecutor Jennifer Worley said Seattle police crime scene investigators "found bits of human flesh and blood in bathtub drain" in Lyne's home, where they also located a saw.

According to probable cause documents, Charlton admitted to sleeping on a Seattle sidewalk the night of the murder, but claims he has some memory loss.

Charlton's next court date is Thursday, April 14 which is also the deadline for prosecutor's to file any charges.




Suspect's parents feared their son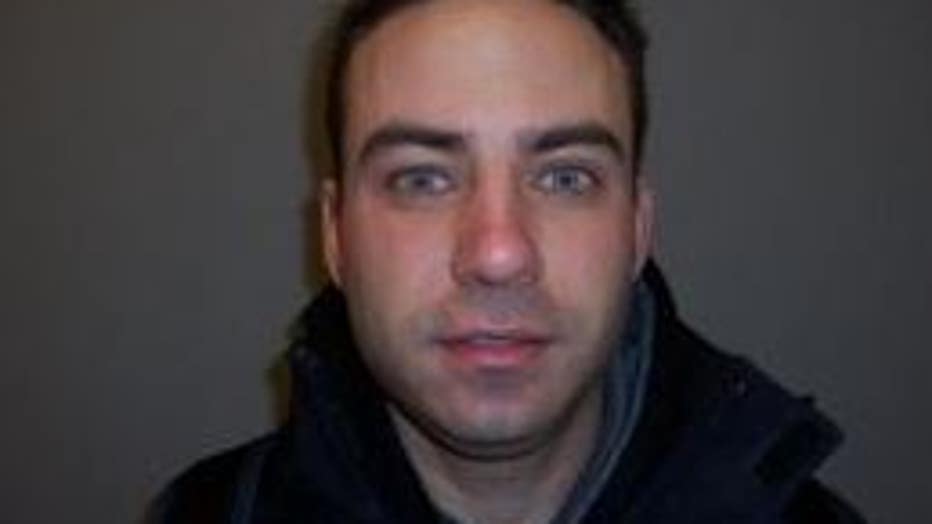 John Robert Charlton (Montana DOC Photo)


The parents of John Robert Charlton, the man suspected of murdering a Washington nurse he met online, lived in fear of their own son, according to court records.

Ray and JoAnn Charlton, who once sought a restraining order against him, testified that he was prone to drinking heavily and could fly into violent, abusive outbursts that left them worried for their own safety. They added that he had a habit of picking fights with them, especially when drunk.

Both parents later requested that the restraining order be dismissed.

A lengthy criminal history

John Robert Charlton was convicted of a 2009 felony theft in Montana, negligent driving in Washington state in 1998, and a second-degree felony for aggravated robbery in Utah in 2006. Court records also show a battery charge in Idaho in 2009.

Seattle police have said they believe the human remains are those of Lyne, who was reported missing on Saturday. She worked as a nurse in Seattle.

Friends say she had planned to go on a date to a Mariners baseball game Friday night with someone she met online.

Seattle police found Lyne's SUV in downtown Seattle on Monday after taking the 37-year-old Charlton into custody.

Body parts discovered in recycle bin

On Saturday, Seattle police say three adult body parts — including a foot — were found in a homeowner's recycling bin in Seattle's Central District just after 4 p.m.  Investigators later identified the remains as being those of Lyne.

O'Toole said the King County Medical Examiner's Office will officially confirm the victim's identity.

In cooperation with the Renton Police Department, a search warrant was served in their jurisdiction, and evidence was recovered, including telephone calls, that helped police identify a suspect.

Police said, based on that evidence, Charlton was arrested in connection with Lyne's murder and booked into the King County Jail for investigation of homicide.

Charlton is expected to make his first court appearance Monday afternoon at the King County Jail. He has not yet been charged with Lyne's murder. We expect to learn much more about the case at that time, including the full extent of the evidence police have against him. Prosecutors will then decide what charges he may face.

We could also learn a possible motive. Charlton did speak with investigators after his arrest and part of that interview could shed light on how the crime unfolded.

Neighbors quickly became worried




The last time neighbors say they saw Lyne was at her mailbox Friday before she headed out for her date with Charlton. Friends say the two met online and had been dating since last month.

The Seattle Police Department asked for the public's assistance in locating her missing vehicle, a silver 2015 Toyota Highlander, bearing Washington plate AUW3230. But late Monday night, police said they had found the SUV in downtown Seattle.

In Renton, Lyne's neighbors say investigators were in the neighborhood all weekend.

Getting choked up at times, Edward Franceschina earlier shared his concern over the disappearance of his neighbor Ingrid Lyne, who he says he saw more as a daughter.

"I don't know; it's not good," said Franceschina. "The purse, the telephone and everything was in the house."

Franceschina said he last saw the Renton mom on Friday afternoon checking her mail before heading to a Seattle Mariners game. When she didn't show to pick up her kids Saturday morning, her friends raised the alarm.

Lyne was a nurse at Seattle's Swedish Medical Center.

Detectives believe the body parts had been packaged and placed in the bin near 21st Avenue and Pine Street sometime late Friday or on Saturday. The bin had been emptied of recyclables Friday.

Police say they searched other bins in the area but found nothing of note.