Greendale police seek missing, endangered 63-year-old man
GREENDALE (WITI) -- Greendale police are asking the public for help in locating a missing, endangered 63-year-old man.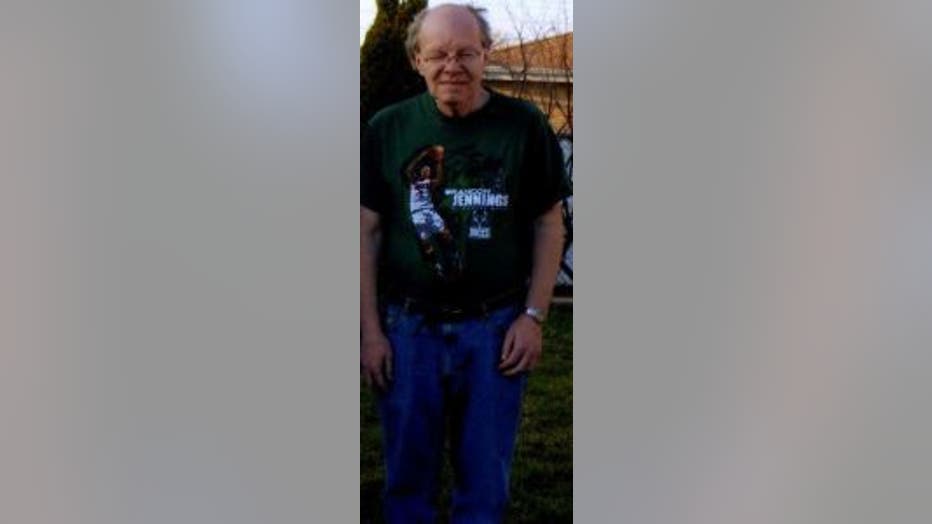 The man's name is Dennis, and he is described as a white man, standing 5'10" tall, and weighing 183 pounds.

Dennis has balding, gray hair and blue eyes.

He was last seen wearing a Green Bay Packers T-shirt, blue jeans and white tennis shoes. He may be wearing glasses.

Dennis trembles and walks slowly due to a medical condition.

According to Greendale police, Dennis was at the hospital on Monday night, March 17th for testing after a fall and head injury. He was dropped off at his home in the 6800 block of Crocus Court in Greendale around 7:30 p.m.

He has not been seen or heard from since.

Greendale police say Dennis left without his medications -- and has been having difficulty remembering things lately.

Police say Dennis' lack of communication is not normal, and his family believes it could have something to do with his head injury.

Anyone with information is asked to contact Greendale police at 414-423-2121.