Green and gold: Rickie Fowler will use a Packers-themed bag at Erin Hills
ERIN HILLS -- It won't be hard to locate pro golfer Rickie Fowler at Erin Hills. He will be the one with the golf bag sporting bright green and gold. Is Fowler playing to the hometown crowd? Could be.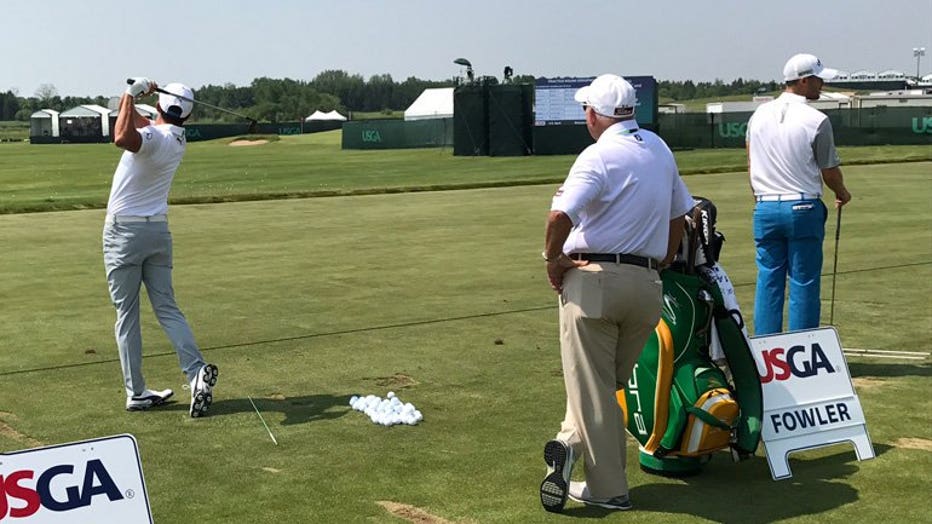 No matter the reason, Fowler is getting some extra attention for having the green and gold bag. Brief articles on the selection of bag have already been written up on Golf.com, ESPN.com, TotalPackers.com and Fansided.com,




Based on those write-ups, Fowler's bag is not officially a Green Bay Packers bag.

TotalPackers.com reports, "If you're wondering if there's a Wisconsin connection, there is not. Fowler is from Georgia and went to Oklahoma State."