"Greatest day of my life:" Three brothers receive higher calling, all become ordained priests


MILWAUKEE -- While entering into the priesthood is on a decline nationally, one local family is helping reverse that trend in Milwaukee. Three brothers will be ordained priests after Saturday, June 4th -- as the final Strand brother is set to be ordained.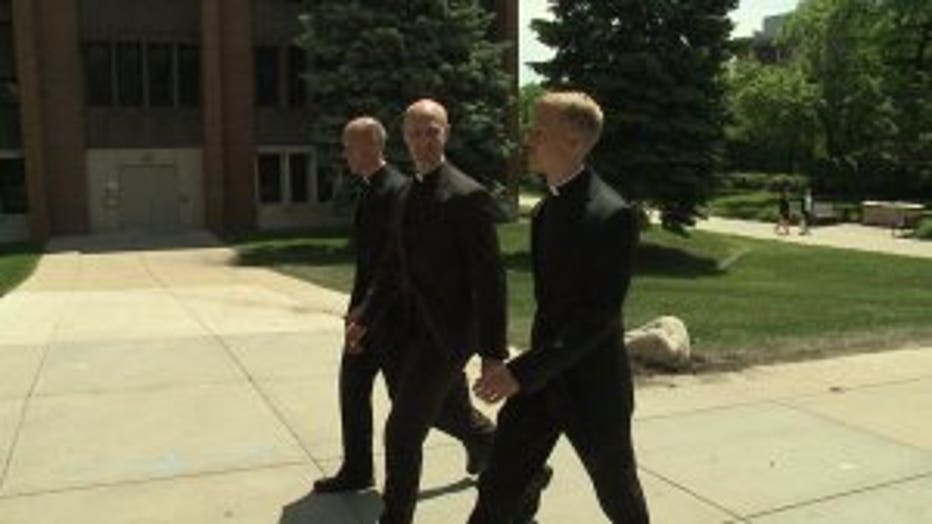 FOX6 News sat down with the brothers to talk about how rare this is -- three priests in one family.

"There's a combination of a very, very deep peace with a lot of excitement," said Vincent Strand.

In less than 24 hours, Vincent Strand will be an ordained priest. Following in not one, but two of his brother's footsteps.

"People are always quite surprised naturally. This is very rare to have three brothers who are all ordained priests," said Father Jacob Strand.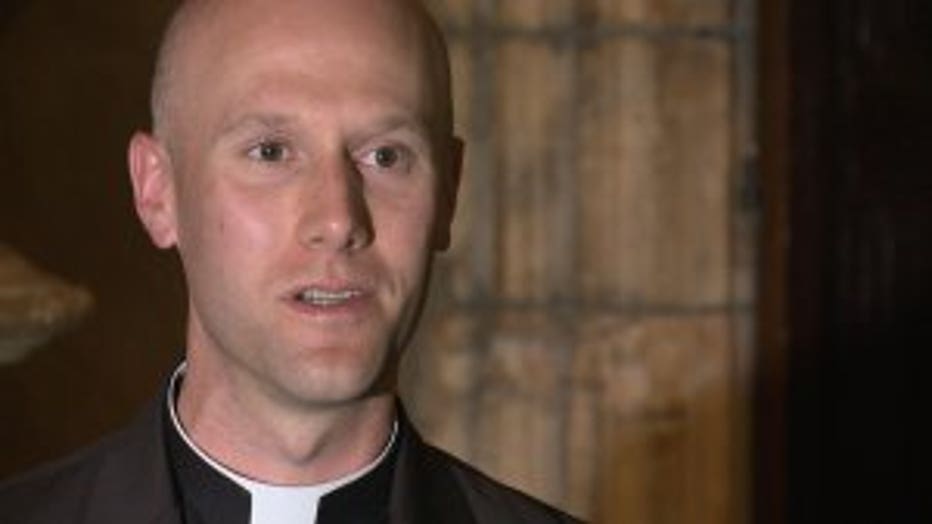 Father Jacob Strand was ordained four years ago.

"I'm very excited for him. I remember my ordination day very, very fondly. It truly was one of the greatest days of my life if not the greatest day," said Father Jacob Strand.

Oldest brother, Father Luke Strand, was ordained seven years ago.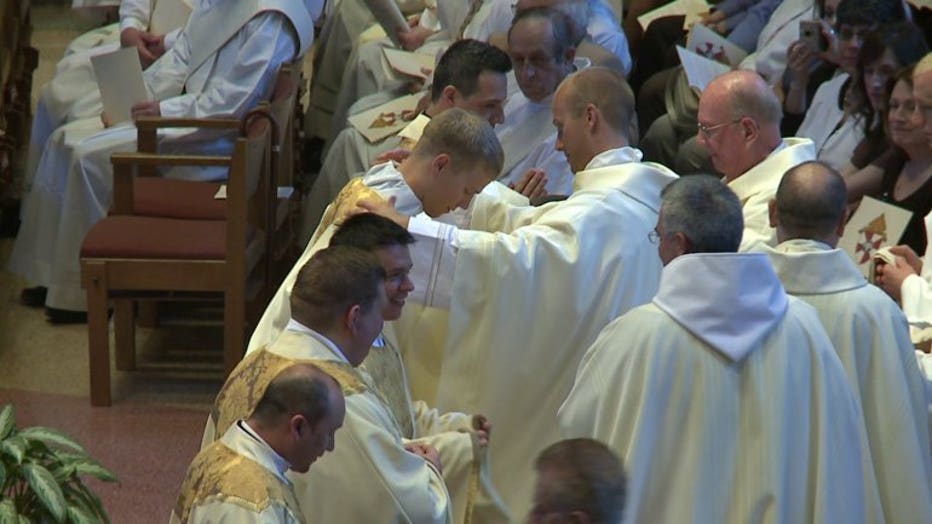 "I'm surprised every day that the Lord gives me this great gift of the priesthood, so the thought of my brothers entering this vocation, and finding that same joy in it was something that was very very exciting," said Father Luke Strand.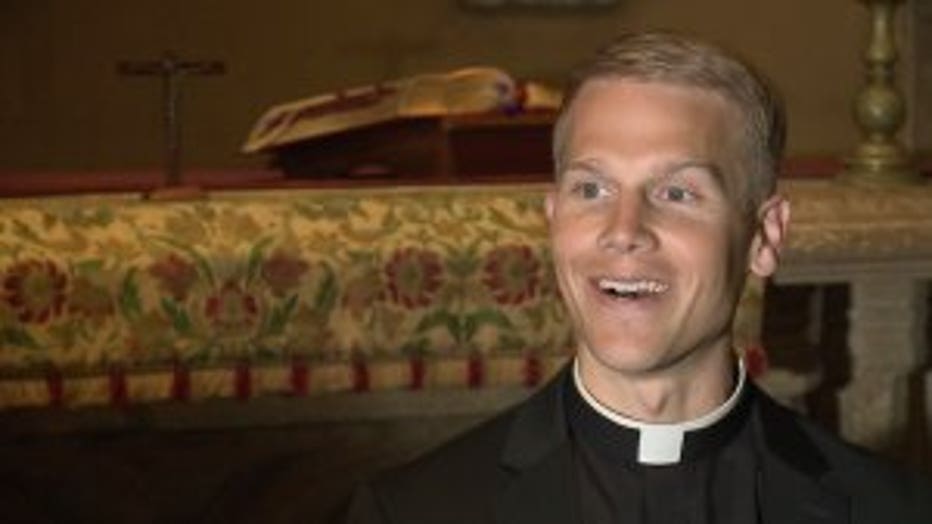 Even though they all got the same call, it came in different ways and at different times.

"If I had to put a geographic place where I feel like my vocation to be a priest and a Jesuit was born was really in this space," said Vincent.

That space was St. Joan of Arc Chapel at Marquette University.

"I was here as a pre-med student at Marquette, planning to go on, get married, to have a family, be a physician," said Vincent.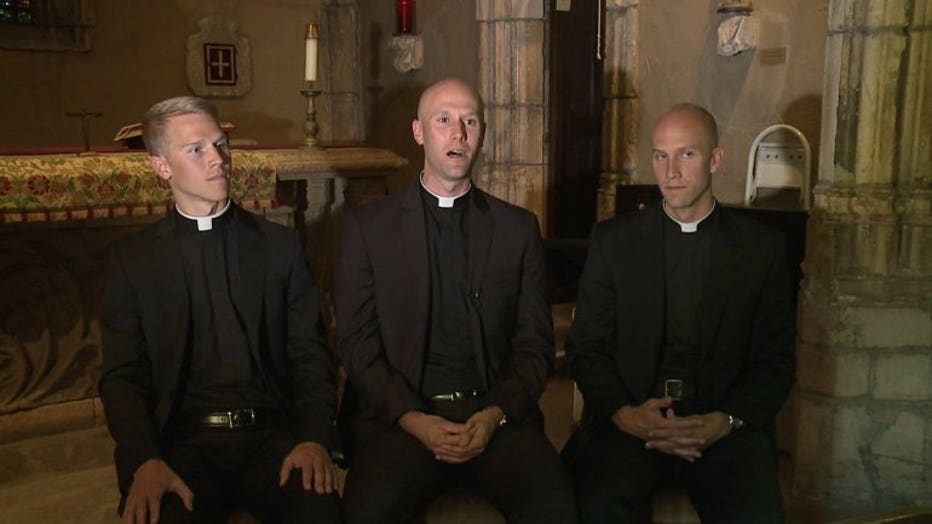 But he felt a stronger pull toward a different life.

"There really was a tremendous joy but also freedom that I've never experienced before, or ever," Vincent said.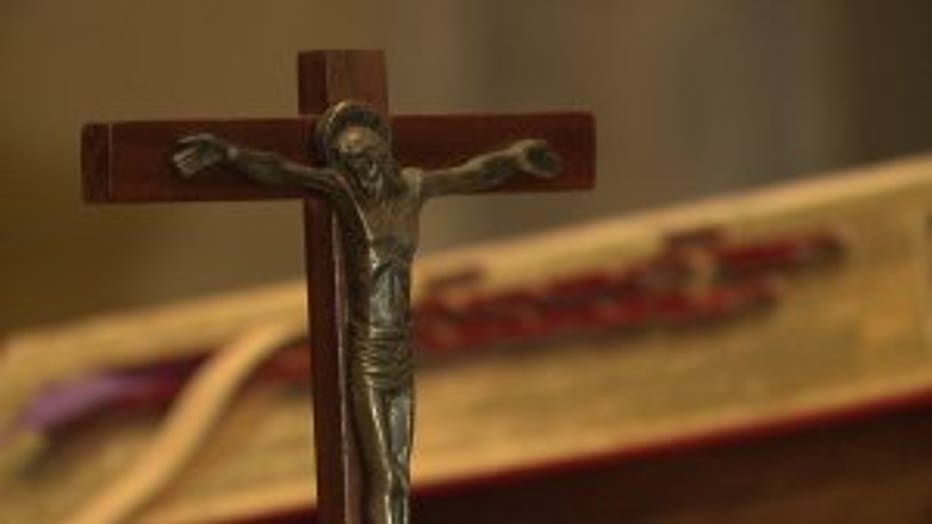 Now, 12 years later, he's back on campus to fulfill that vow with both his brothers by his side.

"Tomorrow, Vince will wake up he'll still be the same man and a few hours later, by God's grace he will be eternally a different man -- a priest," said Father Jacob Strand.