Grate: SE WI's first modern mac and cheese restaurant coming to Menomonee Falls
MENOMONEE FALLS -- We can all rejoice -- because a brand new modern mac and cheese restaurant is coming to SE Wisconsin.

Roaring Fork Restaurant Group announced Tuesday, May 16th the introduction of Grate Mac & Cheese, a new, fast-casual restaurant slated to open in the new Whitestone Station development in Menomonee Falls late summer 2017.

Construction is set to begin in June at the Menomonee Falls location at N92W16125 Falls Parkway.

According to a news release, last year, Roaring Fork Restaurant Group, using their fast-casual restaurant expertise, decided to begin developing a brand new concept that they could truly own in the Milwaukee market.

Roaring Fork decided on "Grate" as the new restaurant name because cheese is at the forefront of every aspect of the restaurant.

Guests will see employees grating fresh cheese for their entrees from the moment they arrive in line, and watch as their macaroni and cheese dish is prepared before them and then cooked in the large Woodstone oven.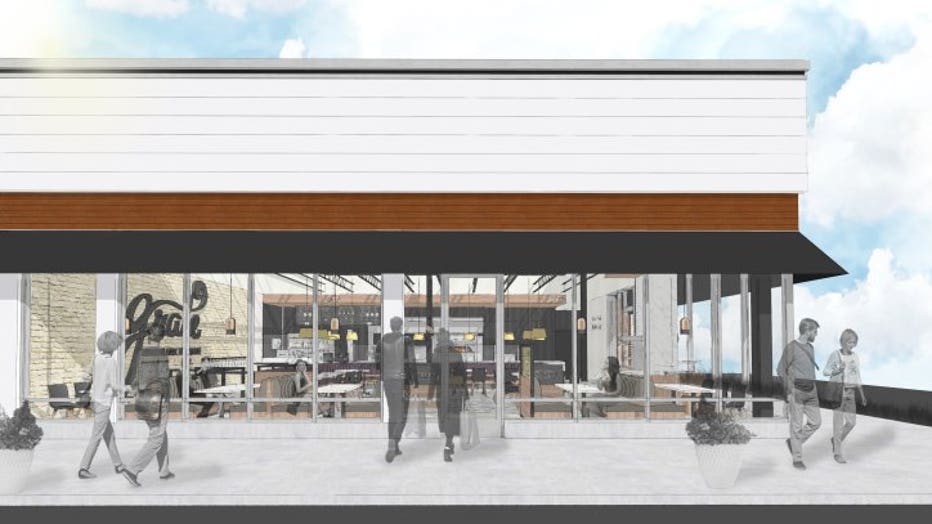 The news release says the 2,500-square-foot restaurant will feature 10 to 12 gourmet mac and cheese entrees, such as "Buffalo Chicken," "Chicken Bacon Jalapeno Ranch" and "Green Chile Pepperjack." All entrees are crafted from recipes that were developed in-house using only Wisconsin milk, butter and cheese, a detail very important to the Grate creators. The restaurant group developed the menu items through ideas they experienced in their research. They traveled coast to coast sampling a variety of macaroni and cheese dishes and applied their tastings to menu development.

The restaurant group is currently partnered with the award-winning, third-generation Master Cheesemakers at Renard's Cheese in Door County for all its cheese needs. They selected Renard's because their passion for cheese and the cheese-making process is akin to Roaring Fork's passion for developing and serving the best macaroni and cheese using quality ingredients.

"The cheese is really the hero in our concept," said Abby Hansen, director of marketing at Roaring Fork. "We've been captivated by the emerging segment of mac and cheese restaurant concepts. We love the product, and we're all connected to the nostalgia of mac and cheese as comfort food. When we decided to diversify our restaurant offerings, we knew mac and cheese was something we could own. We're rooted right here in Wisconsin, so what better place to do this?"

Roaring Fork is also partnering with the Wisconsin Milk Marketing Board, which has been a good resource for the restaurant group during their recipe research and development in the last year. In all, there were more than 40 recipes that were developed before deciding upon the final entrees.

"It's been a long journey," said Hansen. "We wanted to diversify and develop our own concept, and we have had great success in the fast-casual space. We also knew mac and cheese here in Wisconsin is something we could hang out hats on. We believe in genuine, uncomplicated goodness in the purest form, and for us, that's mac and cheese."

The news release says Grate will feature a Woodstone oven on display for guests so they can watch the creation of their mac and cheese entrée from its fresh, grated cheese start to its melted finish in a cast-iron dish. The restaurant group worked directly with the chefs at Woodstone to perfect the cooking time and process. Grate is the only mac and cheese restaurant using these premier ovens.

Roaring Fork chose the new Whitestone Station location in Menomonee Falls as the spot for its debut Grate Mac and Cheese because of its accessibility from the highway and its appeal to families, Hansen said.

The restaurant group has operated a Qdoba in Menomonee Falls since 2008, so they have already been community residents for more than nine years. The new restaurant will employee about 25 people.