Grate Modern Mac and Cheese to open 2nd location at 84South in Greenfield
GREENFIELD -- Grate Modern Mac and Cheese is opening a second location in southeast Wisconsin. You'll find it included in the 84South development near 84th and Layton in Greenfield come May.

Grate opened its first location in Menomonee Falls in August 2017.

According to a news release from Grate, the new 2,600-square-foot restaurant will feature a dozen gourmet mac and cheese entrees, such as "Buffalo Chicken," "Mexican Street Corn" and " BBQ Pork." All Grate menu items are crafted from recipes that are developed in-house using only Wisconsin milk, butter and cheese.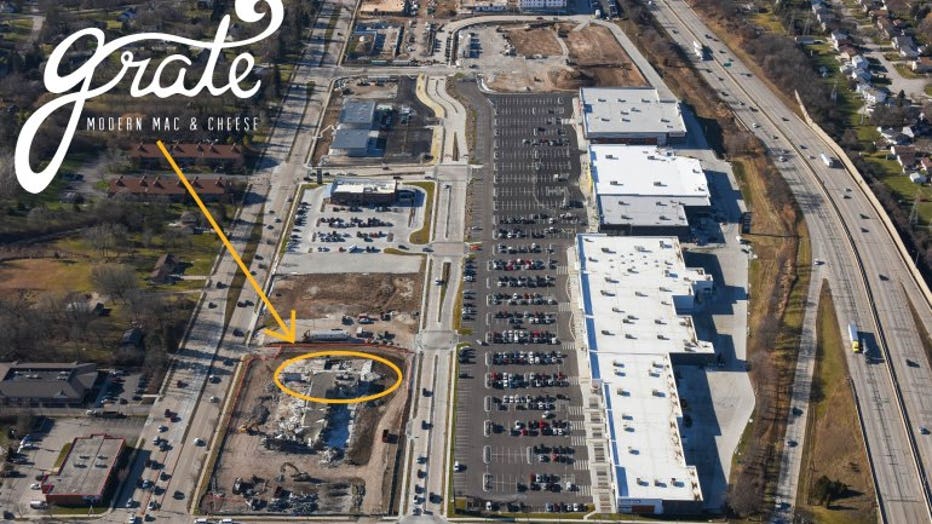 Abby Hansen, Vice President of Marketing at Roaring Fork issued this statement:

"We've been overwhelmed by the positive response to our first Grate Modern Mac & Cheese in Menomonee Falls. We've received so much encouraging feedback, and we look forward to bringing our twist on traditional macaroni and cheese to a new community in southeastern Wisconsin."

Roaring Fork chose 84South in Greenfield because of its accessibility from the highway and its central proximity to southern Milwaukee and neighboring communities, Hansen said. The new restaurant will employee about 25 to 30 people and be open daily from 10:30 a.m. to 9 p.m.