Granddaughter's photo of sad 'papaw' is breaking the Internet's heart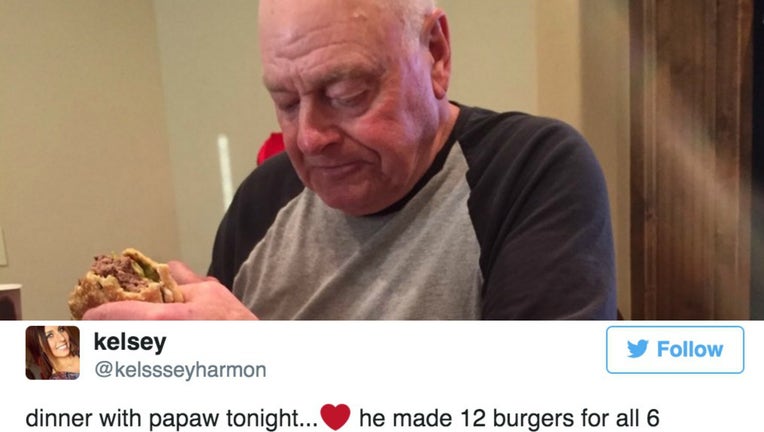 article


A photo of a grandfather looking disappointed after five of his six grandkids skipped a dinner he prepared is going viral.

Kelsey Harmon, a college student from Oklahoma, tweeted the photo Wednesday, saying, "Dinner with papaw tonight…he made 12 burgers for all 6 grandkids and I'm the only one who showed. (crying emoji) love him," and Twitter users went crazy.

Some Twitter users said it made them miss their grandparents. Others turned the photo of "papaw" into a meme.




As of Thursday evening, the tweet had been retweeted more than 100,000 times and favorited over 180,000 times.

After the tweet went viral, some people harassed the other five grandkids for not showing up. One of the grandkids, Brock Harmon, eventually showed up and tweeted his own photo of "papaw" at the dinner table. He added that he was forgiven for missing dinner.




The threats didn't stop though. Kelsey eventually had to make a separate tweet saying that everything was OK and asked people to "plz stop sending my cousins death threats."




On Thursday night, Brady Kulbeth tweeted a photo of "the family" eating dinner at Pawpaw's on Thursday night.




Here are some of the best responses to the original tweet: