Grafton superintendent out of a job; this isn't the first time he's been asked to resign


GRAFTON -- The superintendent of the Grafton School District is out of a job after the Board of Education asked for his resignation. FOX6 News has learned this isn't the first time he has been asked to resign.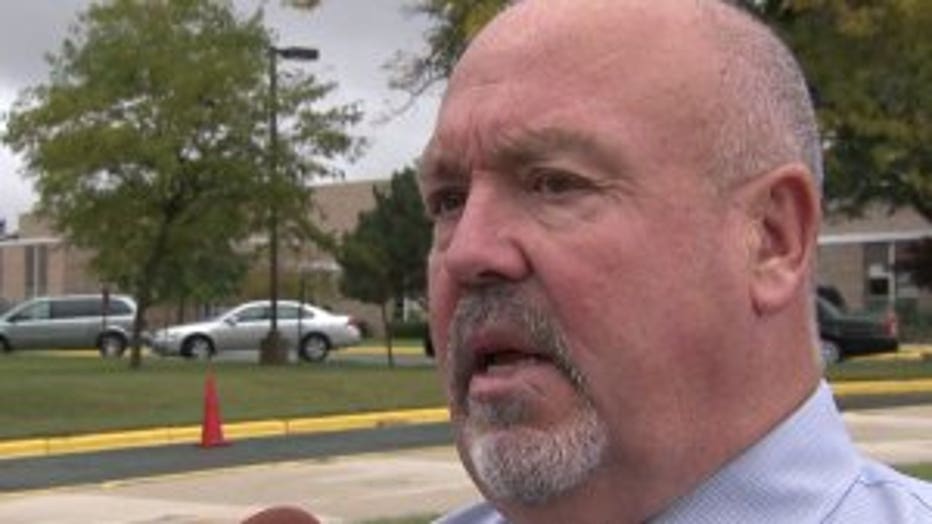 It was a surprise to the more than 100 people who showed up to a meeting of the Grafton School District's Board of Education on Monday evening, May 2nd. It was announced that Superintendent Dr. Mel Lightner would resign amid outrage after a popular music teacher and coach was removed from the classroom.

According to a statement released to FOX6 News, the Board of Education asked for Lightner's resignation, and it was offered by Lightner and then accepted by the board.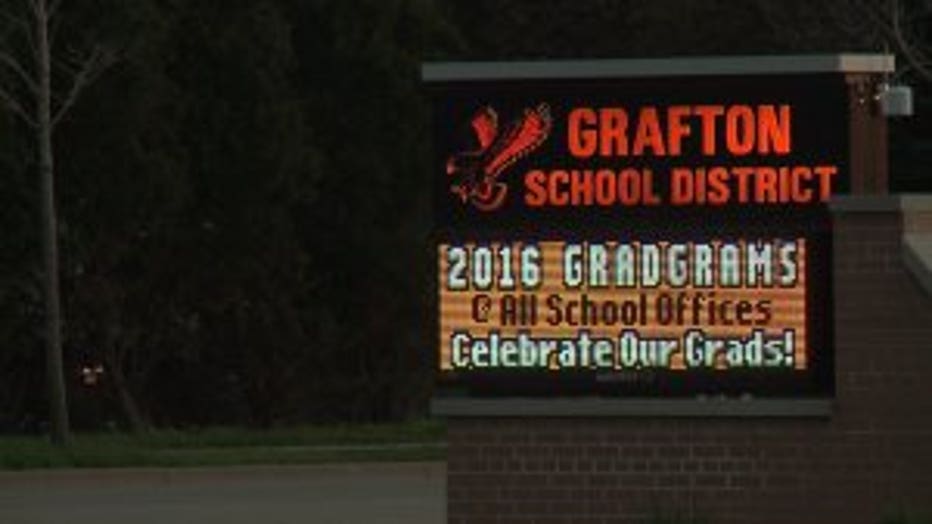 "He had lost some of the trust of some of the people in the audience, and in the community," Terry Ziegler, Grafton School District Board of Education president said.

Cheers filled the Grafton High School Library Monday night when it was announced that Lightner would resign.

Those on hand for the board meeting Monday evening were there in support of Bob Maronde, a music teacher at Woodview Elementary School. Maronde says he was told to resign -- and not offered a contract for next year after an incident in his classroom in mid-April.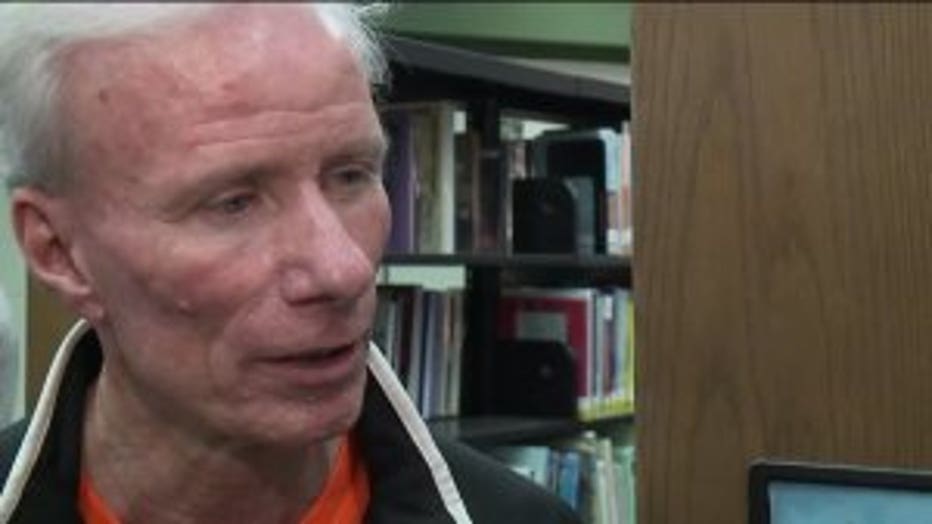 FOX6 News was told Maronde would be on paid administrative leave for the remainder of this school year.

Maronde said in April, in his classroom, two fifth-grade boys weren't listening.

Maronde said while briefly separating them from the rest of the class, a door he closed made a lot of noise. Then, at the end of class, Maronde said he saw a third boy holding a kazoo near another student's eye.

"I immediately reached down and grabbed it as quickly as I can, and pulled it away. As soon as I started to pull away, I didn't have a grip, and the kazoo went flying off into the wild blue yonder. I will yell at basketball games (as a coach at Grafton High School) and do all that. But there is a big difference between coaching in a basketball game and teaching eight, nine and 10-year-old kids. I've been teaching 40 years and I have never, never, never once been called in for what's happened in my music classroom. Never.  This is the first time," Maronde said.

Maronde said he didn't think much of the incident until he was asked by the superintendent to resign.

Maronde told FOX6 News he was offered a deal -- where he would resign, and be allowed to coach the basketball team at Grafton High School for one more year.

He did not agree to that.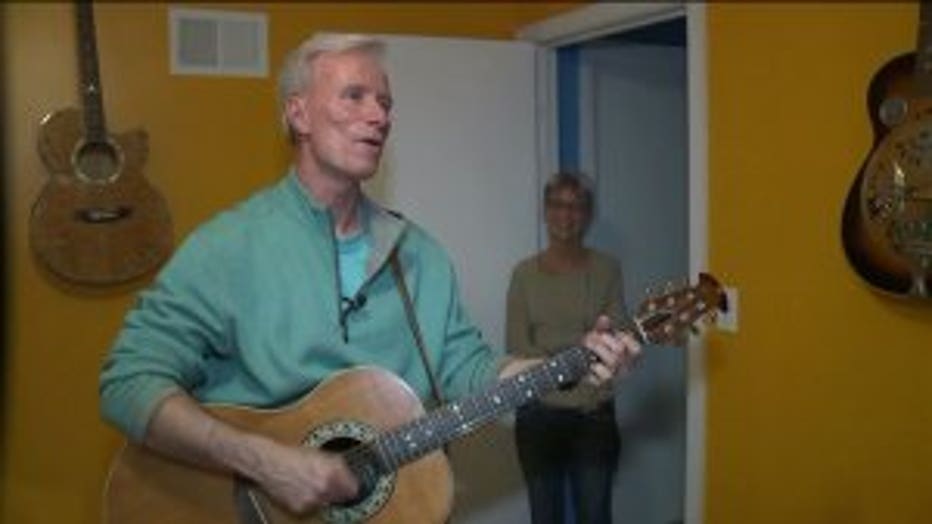 "I teach them 'don't give up, don't quit.' So we decided I would not sign the resignation," Maronde said.

As for Lightner, FOX6 News has learned this is not the first time he has been forced to resign after removing a popular school employee.

Reports show that in 2008, as the superintendent of the Kimberly School District near Appleton, Lightner fired that school's long-time basketball coach.

Shortly thereafter, school district officials asked for Lightner's resignation.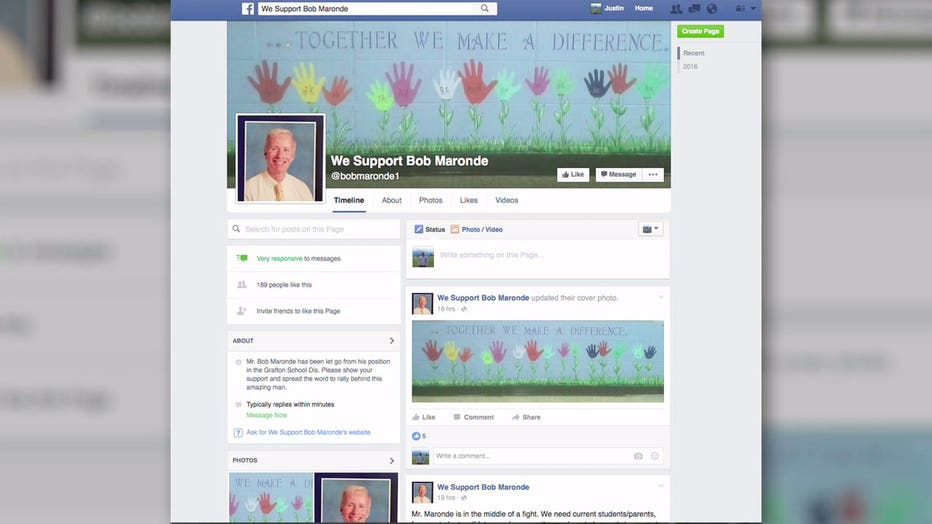 While former Grafton teachers said what happened in Grafton may mirror Lightner's past, Lightner's resignation in Grafton didn't solely involve what happened with Maronde.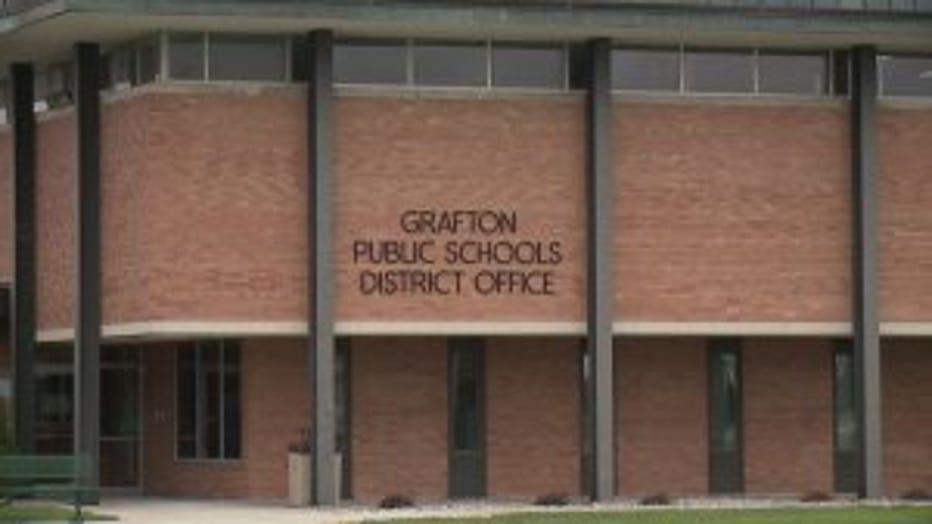 "I was having panic attacks on a daily basis, and it just wasn't a healthy position to be in," a former Grafton teacher said.

This teacher, who asked that FOX6 News not identify her, said after more than a decade on the job, she was berated just weeks after coming back from maternity leave.

"I was called in and told I was a disgrace to the school and to the district," the former Grafton teacher said.

Several former employees told FOX6 News under Lightner, turnover was high in Grafton, and morale was low.

One teacher wrote about the stress: "At 19 weeks, I thought I was going into preterm labor upon leaving (Dr. Lightner's) his office."

That teacher quit the next day.

"It's an environment of anxiety and a culture of just fear and intimidation," a former Grafton teacher said.

Former teachers say the Grafton School District's Board of Education made the right move in asking for Lightner's resignation.

"I see this as the starting point for the new climate and culture," a former Grafton teacher said.

Many feel Maronde's removal was the tipping point for the Board of Education.

Maronde's future remains uncertain. As of Tuesday, May 3rd, he remained on administrative leave.

His future is expected to be addressed at the next meeting of the Board of Education on May 9th.

The Board of Education has commenced a search for a new superintendent.

School district officials said Lightner's resignation included a severance agreement that ends a multiple year contract he currently has with the district -- with one year of pay and one year of insurance.

Lightner will not be with the district for the remainder of the school year.