Grafton School District board reinstates music teacher Bob Maronde: "So very happy"
GRAFTON -- The Grafton School District's Board of Education announced Wednesday morning, May 11th that music teacher Bob Maronde has been reinstated.

Maronde, who teaches music at Woodview Elementary School, said he was told to resign -- and not offered a contract for next year after an incident in his classroom in mid-April.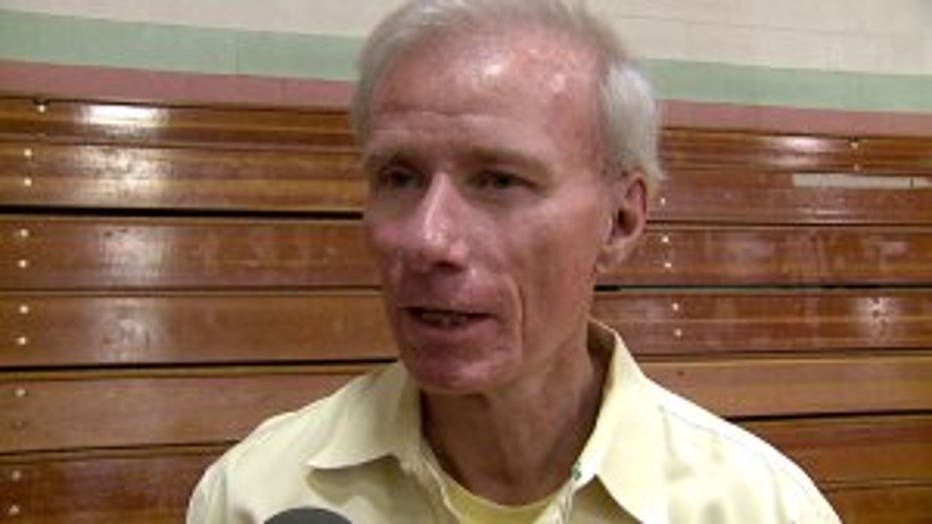 FOX6 News was told Maronde would be on paid administrative leave for the remainder of this school year.

Maronde said in April, in his classroom, two fifth-grade boys weren't listening.

Maronde said while briefly separating them from the rest of the class, a door he closed made a lot of noise. Then, at the end of class, Maronde said he saw a third boy holding a kazoo near another student's eye.

"I immediately reached down and grabbed it as quickly as I can, and pulled it away. As soon as I started to pull away, I didn't have a grip, and the kazoo went flying off into the wild blue yonder. I will yell at basketball games (as a coach at Grafton High School) and do all that. But there is a big difference between coaching in a basketball game and teaching eight, nine and 10-year-old kids. I've been teaching 40 years and I have never, never, never once been called in for what's happened in my music classroom. Never. This is the first time," Maronde said.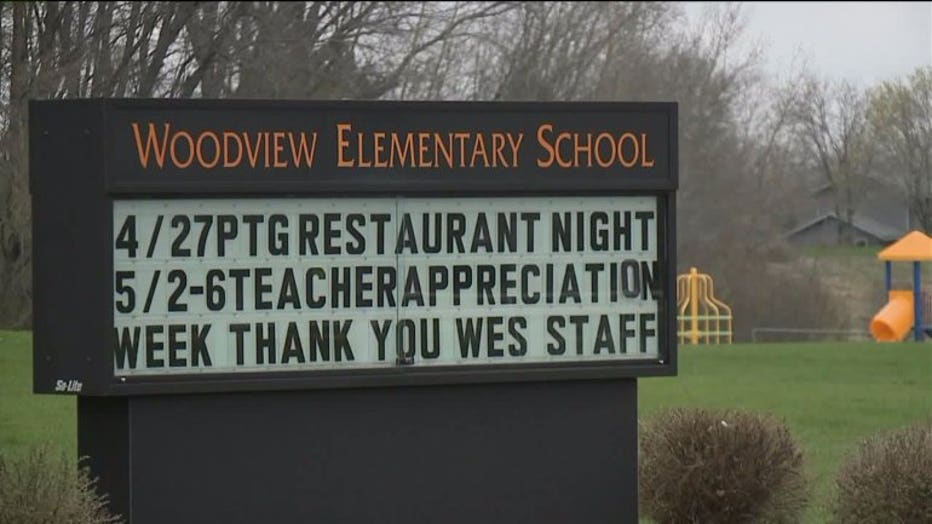 Woodview Elementary School


Maronde said he didn't think much of the incident until he was asked by the superintendent to resign.

Maronde told FOX6 News he was offered a deal -- where he would resign, and be allowed to coach the basketball team at Grafton High School for one more year.

He did not agree to that.

"I teach them 'don't give up, don't quit.' So we decided I would not sign the resignation," Maronde said.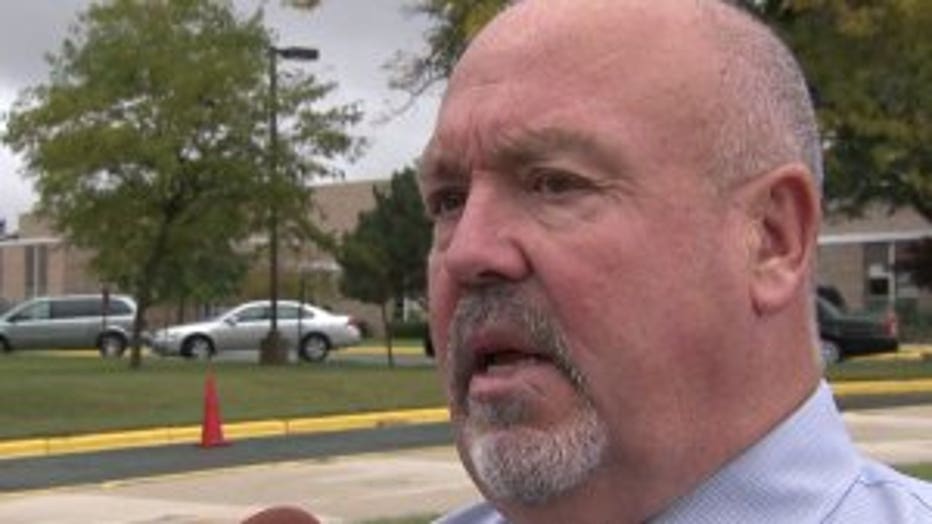 Dr. Mel Lightner, the superintendent of the Grafton School District was asked to resign on May 2nd after outrage following Maronde's removal from the classroom. School District officials said Lightner's resignation would involve a severance agreement that ends a multiple year contract he currently has with the district. Lightner will not be with the district for the remainder of the school year, officials said.

Terry Ziegler, the Grafton School District board's president, announced Wednesday morning that Maronde will get his job back.

"The board regrets that this matter took so long to come to resolution," Ziegler said. "Mr. Maronde now recognizes that for his part, though unintentional, the environment in his classroom on April 14th did not meet his own or the district`s high standards for a classroom environment."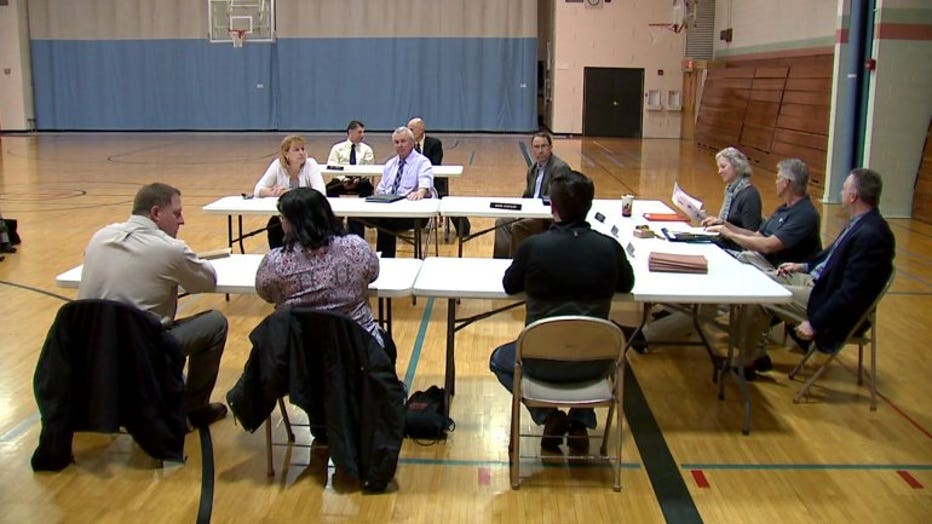 Meeting of Grafton School District's Board of Education


FOX6 News spoke with Maronde following the school board's decision on Wednesday. He said it has been a long few weeks.

"My focus and my motivation all the way along was 'take it back to my kids' because that's what education is about, and that's what we're supposed to be. And so I'm very, very happy," said Maronde.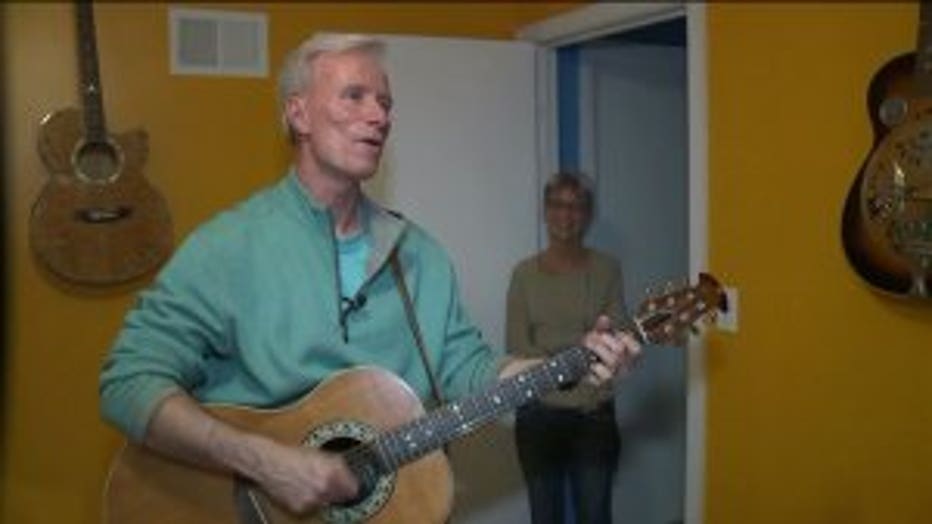 Maronde said he does not plan to return to the classroom for the 2016-2017 school year (next school year).

"With circumstances the way they are, I don`t know how that would have worked out," Maronde said.

As for the remainder of this year, Maronde will be back in his classroom. He as the substitute teacher who has been filling in for him will finish the year together.

Tom Andres, the interim superintendent who took over after Dr. Lightner resigned said he is looking forward to getting the district back on track.

"We can`t take our eye off the ball. We`re here to teach kids," Andres said.

Andres said he met with Maronde on Wednesday and said Maronde will be back in the classroom on Thursday, May 12th.