Governor Walker: Line-item vetoes possible on some lame-duck bills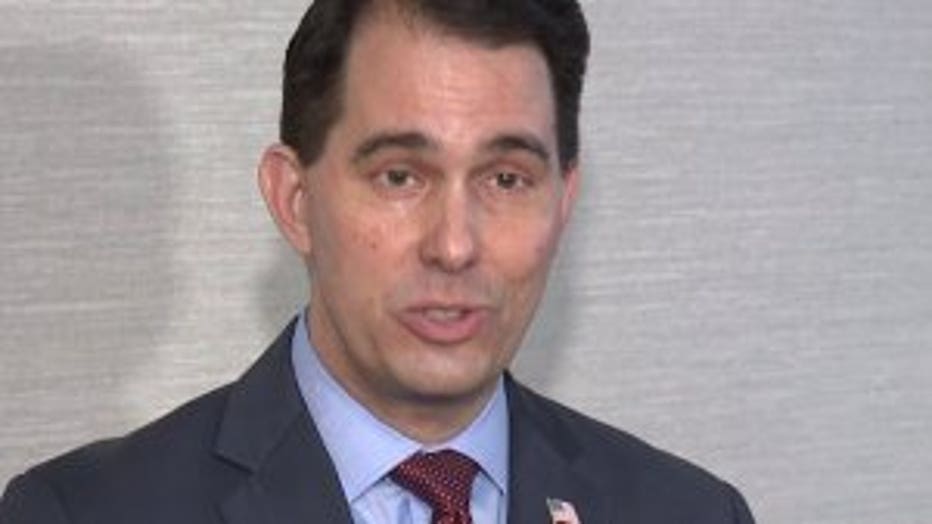 PEWAUKEE — Wisconsin Gov. Scott Walker said Tuesday, Dec. 11 he's considering at least one line-item veto of bills passed by Republican lawmakers in a lame-duck session that would cut into the powers of the Democrat who defeated him. He said he will not act on the bills until he finds a way to save the Kimberly-Clark facility near Appleton and its 300 jobs. That was the reason for the lame-duck session, but it wasn't taken up by lawmakers.

Walker made the comments in Pewaukee, Wisconsin, after a luncheon celebrating small businesses. He didn't give specifics on what he might veto.

"I do not worry at all about what the media says. I worry about doing what's right," said Walker.

Walker has previously indicated support for the bills restricting the powers of Democratic Gov.-elect Tony Evers. Walker reaffirmed that in a lengthy Facebook post earlier Tuesday where he praised the measures and outlined the criteria he's using to decide whether to sign the legislation: improving transparency and accountability, protecting taxpayers and maintaining stability.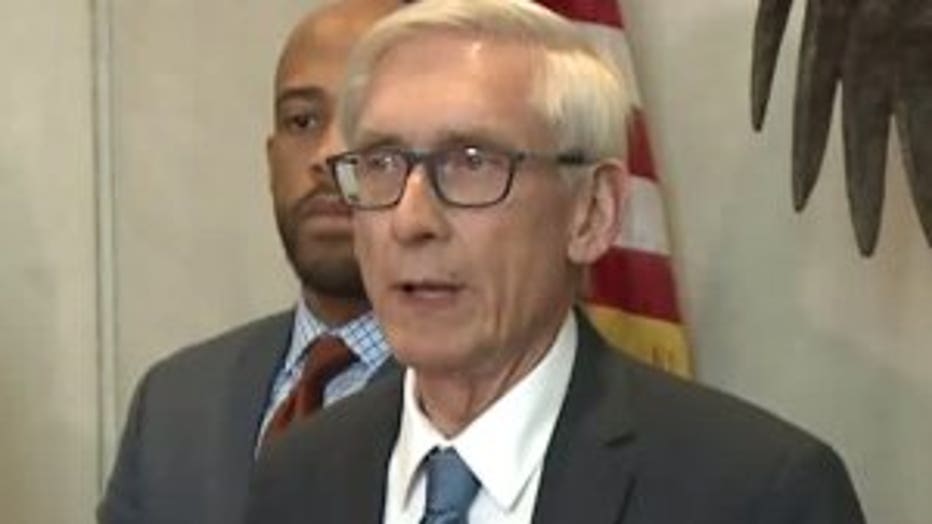 The post comes as Walker faces increasing pressure from Republicans , including a prominent donor and former governor, to veto the measures.

Evers said over the weekend that he had made a personal plea to Walker to veto the bills but that the governor was noncommittal. Evers and other Democrats are weighing lawsuits to block some of the measures.

"The people of Wisconsin demanded a change on (Election Day)," Evers spokeswoman Britt Cudaback said. "Governor Walker knows this and needs to decide whether he wants the final act of his legacy to be overriding the will of the people."

Walker addressed the conversation with Evers after the event in Pewaukee. He said Evers didn't give him many specifics about what he had problems with, other than his concern about making an appointment to an economic development board.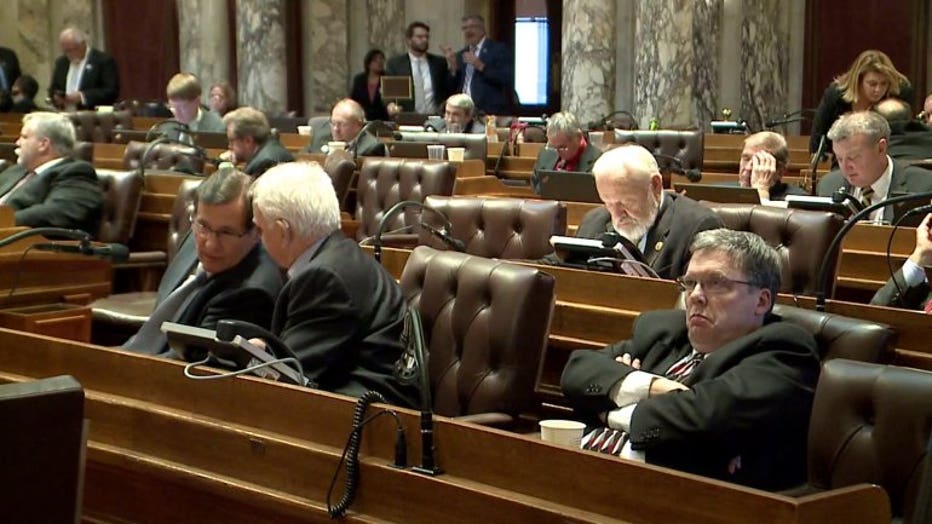 "His specific request was there's a lot of things that he thought, having run the Department of Public Instruction, were challenges. I asked for what. He didn't give me any other examples," Walker said.

The Republican power play in Wisconsin comes as Michigan Republicans consider similar moves against incoming Democrats in that state. North Carolina lawmakers took similar steps two years ago.

The bills in Wisconsin would limit early voting to no more than two weeks before an election; shield the state's job-creation agency from Evers' control until September; limit his ability to enact administrative rules; block Evers from withdrawing Wisconsin from a multistate lawsuit challenging the Affordable Care Act; and weaken powers of incoming Democratic Attorney General Josh Kaul.

Walker said he supports the early voting measures.

"There's nothing in the bills we've seen thus far that gets rid of early voting. It just says that early voting should be the same in every community across the state of Wisconsin," said Walker.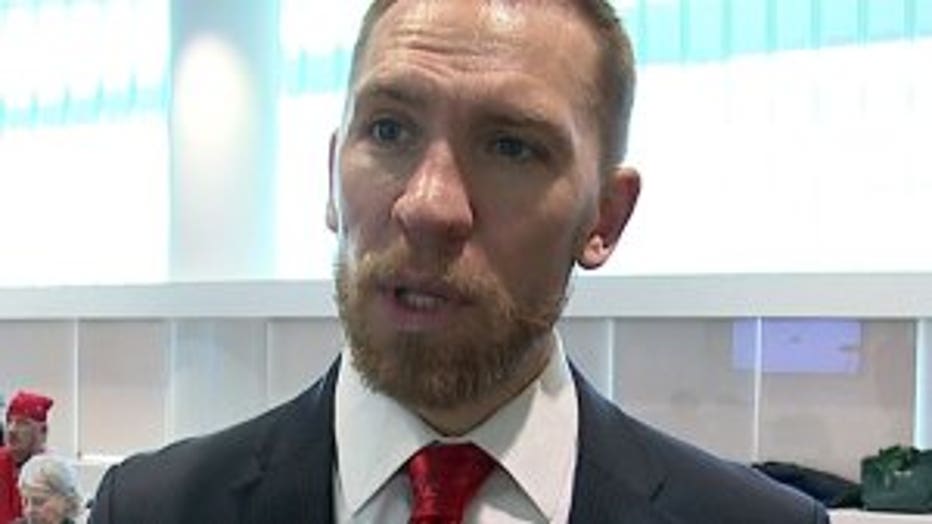 Democrats have called the bills a power grab by Republicans, unhappy the election didn't go their way.

"I think it strikes a lot of people as fundamentally unfair," said Senator Chris Larson, D-Milwaukee.

Larson on Tuesday reiterated comments by Governor-elect Evers about taking legal action of the legislation is signed.

"I think there is a precedent to that, given he was elected governor with these powers in place," said Larson.

But Walker's Facebook post downplayed the scope of the measures the Republican-controlled Legislature passed last week, less than five days after they were introduced.

"Let's set the record straight — the new governor will still have some of the strongest powers of any governor in the nation if these bills become law," Walker wrote.

He noted that the new governor's broad veto power, including a line-item veto on budget bills, remains unchanged. Walker also highlighted the governor's ability to appoint members of his Cabinet and other positions, including judges, district attorneys and sheriffs. And, Walker said the governor's ability to present a two-year state budget and pardon convicted felons — something Walker has never done over his eight years in office — would remain unchanged.

Walker delineated what he called "straightforward criteria" for deciding whether to sign the bills. That includes whether they improve transparency, increase accountability, affirm stability in government and protect taxpayers. In each category, Walker cited examples from the bills that he supports, such as requiring a report on who had been pardoned and requiring all money obtained from lawsuit settlements to be deposited in the state's general fund.

Walker also said it "makes sense" to require legislative approval when the governor seeks a federal waiver. One bill would require that for any health care-related waivers, a new hurdle that Walker did not have to abide by — but he also worked closely with Republicans who controlled the Legislature all eight years he was in office.

"I have yet to find, for all the hype and hysteria, I have yet to find anything that fundamentally takes away the powers of the governor or the attorney general," said Walker.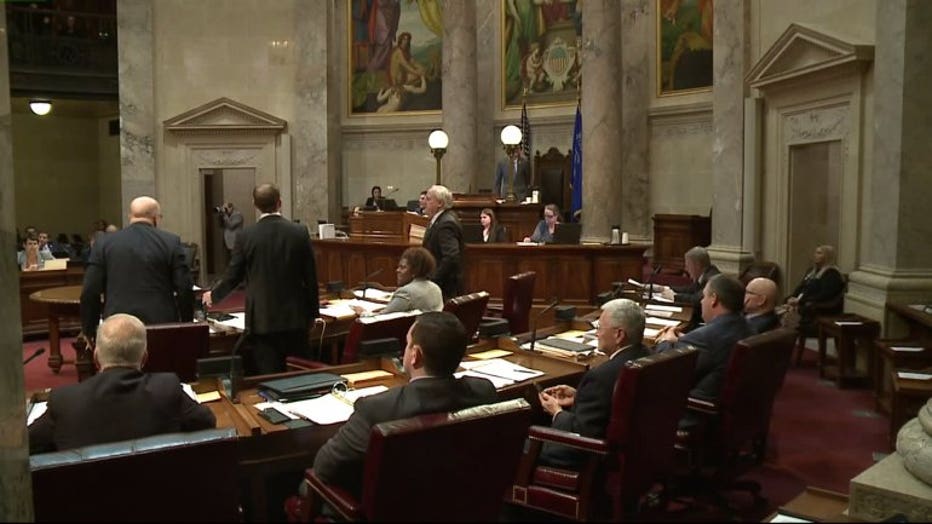 Evers will have to work with a Republican-controlled Legislature at least his first two years in office.

Walker was also on the defensive over the weekend, after former Republican Gov. Scott McCallum joined the call from conservatives for Walker to veto the bill. Others, including prominent GOP donor Sheldon Lubar and conservative commentator Charlie Sykes, have said Walker will tarnish his legacy by signing them.

Walker issued a series of tweets on Saturday each beginning with "OUR LEGACY" where he spelled out his accomplishments in office, such as eliminating the state property tax and cutting college tuition.

The bills will be automatically sent to Walker by Dec. 20 if he doesn't request them from the Legislature sooner. Walker hasn't responded to questions about whether and when he will call for the bills before Dec. 20. Once he has them, he has six days not counting Sunday to sign or veto them.