Governor Walker back in the state and busy Monday, signing three bills, commenting on WEDC and GAB


FOX VALLEY -- Governor Scott Walker was back in Wisconsin on Monday, July 20th -- one week after announcing that he is running for president. Walker returned to the state after an "Announcement Tour" that took him through six states, including Wisconsin, Iowa, New Hampshire, South Carolina, Nevada and Georgia.

On Monday, Governor Walker was set to make a trip to the EAA AirVenture event in Oshkosh.

This, after Walker signed three bills into law on Monday morning -- including a controversial bill that bans abortions after 20 weeks of pregnancy.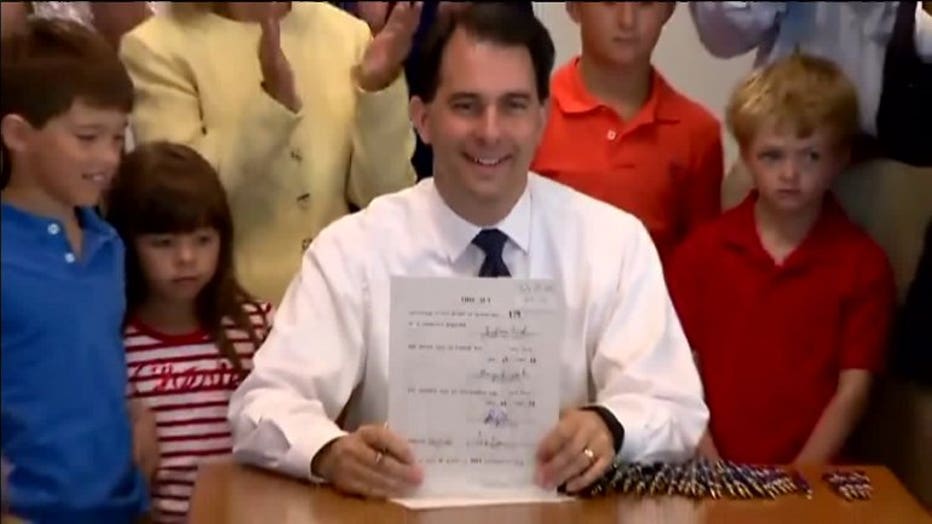 Governor Walker signs bill banning abortions after 20 weeks


"We're going to sign legislation which protects unborn children from the moment they can feel pain," Walker said as he signed Senate Bill 179 into law.

The new law banning abortions after 20 weeks could be challenged in the courts.

Planned Parenthood of Wisconsin has come out against the ban, as has the Democratic National Committee, saying the law will hurt women -- especially those who are the victims of rape and incest.

"As I mentioned, there's a provision for a medical emergency. I think that will stand the court challenge. It's at five months an unborn child can feel pain. Many medical experts have testified to that. Many of us in the state realize when an unborn child can feel pain, we should protect it," Walker said.

Details on the other two bills signed by Walker are as follows:

Senate Bill 205 – Covers employees in the public safety collective bargaining unit, and authorizing an expenditure of funds.  This bill was introduced by the Joint Committee on Employment Relations, chaired by Senator Mary Lazich (R–New Berlin) and Representative Robin Vos (R-Rochester).  The bill passed the Senate 33-0 and passed the Assembly 94-0; it is Act 57.

Senate Bill 206 – Relates to statutory changes to reflect the intent of the state compensation plan.  This bill was introduced by the Joint Committee on Employment Relations, chaired by Senator Mary Lazich (R–New Berlin) and Representative Robin Vos (R-Rochester).  The bill passed the Senate 19-14 and passed the Assembly 64-30; it is Act 58.

After signing the bills, Walker commented on the Wisconsin Economic Development Corporation -- which attracts and retains business in the state.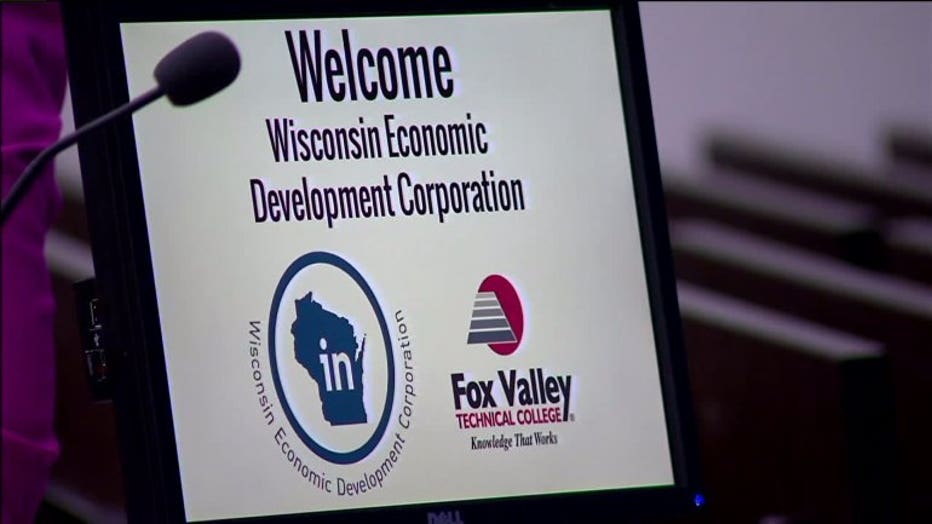 The agency's board voted unanimously during a meeting Monday at Fox Valley Technical College in Oshkosh to hire The Council for Regional Economic Competitiveness to review the agency's mission, goals, structure and procedures.

The vote authorized a $175,000 contract for the organization.

According to WEDC, the council specializes in consulting on economic development planning.

The vote comes as WEDC has been buffeted by criticism following reports it handed one of Governor Walker's major donors' companies an unsecured $500,000 loan that hasn't been paid back and the agency handed out 28 awards to 24 companies without a staff review between mid-2011 and mid-2012.

Walker says with a new president, the board will go through policy changes and aggressively pursue those who don't pay back loans.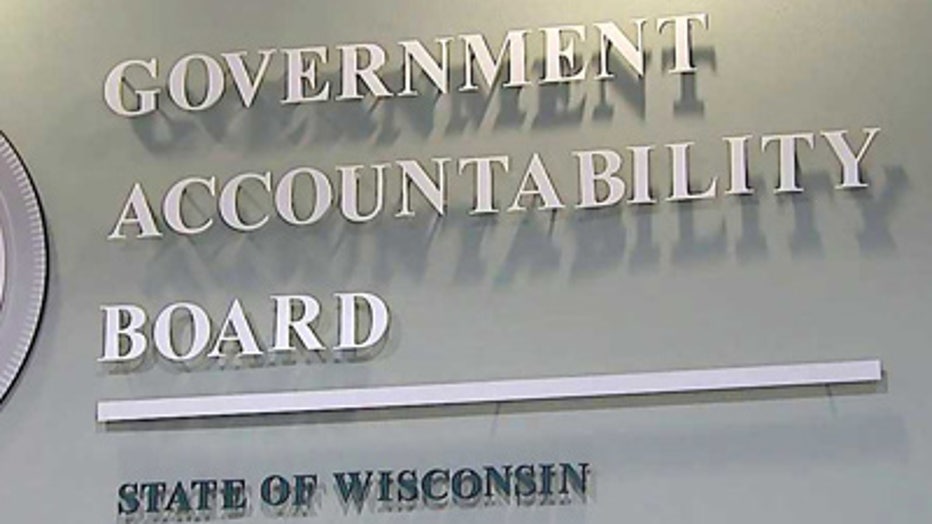 "I think it's unfortunate the governor has prioritized his presidential run and is sort of abandoning WEDC at this point. The buck should stop in the Governor's Office," Assembly Minority Leader Peter Barca (D-Kenosha) said.

Also Monday -- Walker called for the dismantling of the Government Accountability Board -- the state agency that oversees elections, and that authorized an investigation into his 2012 recall campaign.

Walker said he wants to scrap the Government Accountability Board and replace it with "something completely new that is truly accountable to the people of the state of Wisconsin."

His comments came a week into his campaign for president and just four days after the Wisconsin Supreme Court said an investigation approved by the board into whether conservative groups illegally coordinated with Walker's 2012 recall campaign must not continue.

Republican state lawmakers are working on reshaping the board, which is comprised of former judges and oversees both elections and campaign finance laws. It began operation in 2008.

Kevin Kennedy, director and general counsel of the Wisconsin Government Accountability Board, issued this statement:

"There has been a great deal of misinformation about the Government Accountability Board in the past two weeks, especially following Thursday's Wisconsin Supreme Court ruling.  The G.A.B. has been a Wisconsin success story, and in many important ways has achieved what the Legislature intended by combining two separate agencies.  At the time, the Legislature determined that Wisconsin needed an independent watchdog to ensure that elections, ethics, campaign finance and lobbying laws are administered and enforced in a transparent nonpartisan manner.  Those goals remain central to our daily work at the G.A.B.

The G.A.B. has established itself as a model to be emulated throughout the country.  We have been nationally recognized as one of the top performing states in the administration of elections, lobbying and campaign finance laws.  We have been consistently commended by our local election partners and customers as indispensable to the effective and fair administration of those laws.  Policymakers and elected officials should be bragging about and taking credit for the structure and accomplishments of the G.A.B., and ensuring that it has the resources to continue its statutory responsibilities.  Unfortunately, it has become more expedient to use the G.A.B. as a political target than to honestly assess its performance.

In establishing the requirements for our Board and staff, the Legislature determined that this agency would be accountable not only to partisans, but to our many customers.  We receive strong, positive feedback every day regarding the assistance we provide to local clerks, candidates and political committees, public officials, and voters.  Almost all of that work is completely separate from the political dramas that make the headlines.

Even in the midst of controversies and events outside its control, the nonpartisan and professional G.A.B. has proven its value.  It has been thoughtful and thorough in responding to any concerns raised by the Legislature and others.  The G.A.B.'s efforts to implement recommendations resulting from the recent legislative audit were swift and complete.  And while the G.A.B. is often sued as the agency that enforces and administers election and campaign finance laws, typically any negative court decisions result from shortcomings in the laws that have been passed, not from decisions or actions of the G.A.B.

The Legislature expected and intended the Government Accountability Board to operate in a professional, unbiased, and nonpartisan manner.  In doing so, we have been accountable not to any single individual or political party, but to the will of the people of Wisconsin as expressed in its laws.  The Legislature and Governor are free to change those laws of course, but I am proud of what the agency has achieved since its inception.  It would be shortsighted to simply disregard that success."
READ IT: Governor Scott Walker's address, announcing his bid for president


CLICK HERE for further coverage of Scott Walker -- including coverage of his six-state "Announcement Tour."

Walker will kick off the second phase of an ambitious announcement tour this week with a trip through several early primary states where he has seen considerable grassroots support.

Walker will travel to Tennessee, North Carolina, and New Hampshire, and on Saturday's trip to New Hampshire, joined by former U.S. Sen. Scott Brown, Walker will hit the road for a motorcycle tour of the state, which will take him through all 10 counties in the coming months.

Walker will also travel to California to deliver remarks at ALEC's Annual Meeting in San Diego.

The second week of Walker's Announcement Tour will include the following stops open to press:

WEDNESDAY, JULY 22
Gov. Scott Walker breakfast stop

Time:
8:30 AM CDT
Location:
Puckett's Grocery & Restaurant
500 Church Street
Nashville, TN 37219

THURSDAY, JULY 23
Gov. Scott Walker delivers keynote remarks at ALEC Annual Meeting

Time:
Approximately 8:20 AM PDT
Location:
Manchester Grand Hyatt San Diego
1 Market Place
San Diego, CA 92101

SATURDAY, JULY 25
Gov. Scott Walker breakfast stop

Time:
9:00 AM EDT

Location:
Chick-fil-A
Cameron Village Shopping Center
2000 Cameron Street
Raleigh, NC 27605

New Hampshire motorcycle tour stop with former U.S. Sen. Scott Brown
Time:
4:15 PM EDT

Location:
Pink Cadillac Diner
17 Farmington Road #D
Rochester, NH 03867

House party with Gov. Scott Walker

Time:
Event begins 6:00 PM EDT

Location:
Home of Beverly Bruce
300 Mountain Road
Center Tuftonboro, NH 03816