Gov. Walker's 2018 agenda looks familiar to Democrats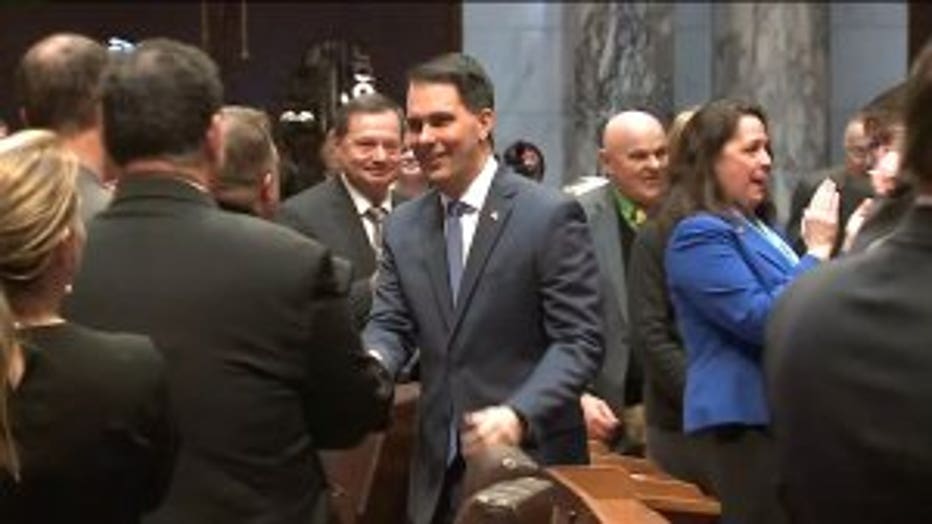 Governor Scott Walker -- State of the State address


MADISON -- As he prepares for a re-election battle this fall, Gov. Scott Walker is asking fellow Republicans in the Legislature to help polish up his resume.

Walker's seven-point plan for 2018, which he first laid out in his State of the State speech, includes closing two troubled youth prisons, giving more money to some schools and sending a $100 check to thousands of families.

Wisconsin lawmakers will get to work this week on one of the more controversial issues: imposing work requirements and other restrictions on people who receive welfare benefits. But Democrats were annoyed for another reason -- they've proposed with no success some of the same ideas that Walker is now pushing.

"These are not Republican or Democrat issues. These are just Wisconsin issues," Walker said during his speech last week, one of many times the governor pledged bipartisanship.

Mordecai Lee, a University of Wisconsin-Milwaukee professor, said Walker is striking a much different tone than he did in 2011, when he successfully pushed to end many collective bargaining rights for most public workers.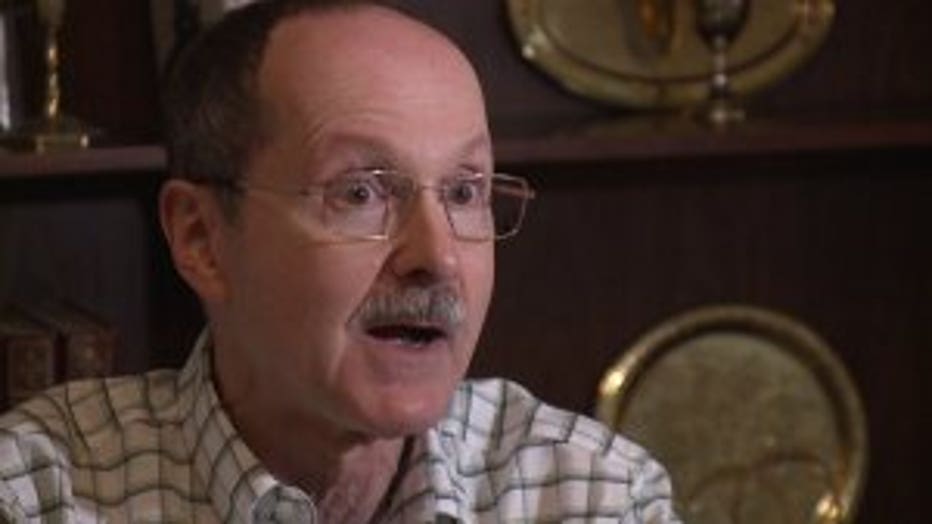 "Someone who can bring people together. Someone who can compromise, work with both sides of the aisle. That's a very different Gov. Walker than Act 10," Lee said.

It's unclear how much of the agenda can pass in the next few weeks before lawmakers leave Madison to hit the campaign trail.

Republican legislative leaders said they support Walker's plan to provide a $100 tax credit to families with children under the age of 18. But Milwaukee talk radio host Jay Weber was among those who blasted it as "vote buying and game playing."

Only five states currently have a child tax credit, according to the group Tax Credits for Workers and Their Families.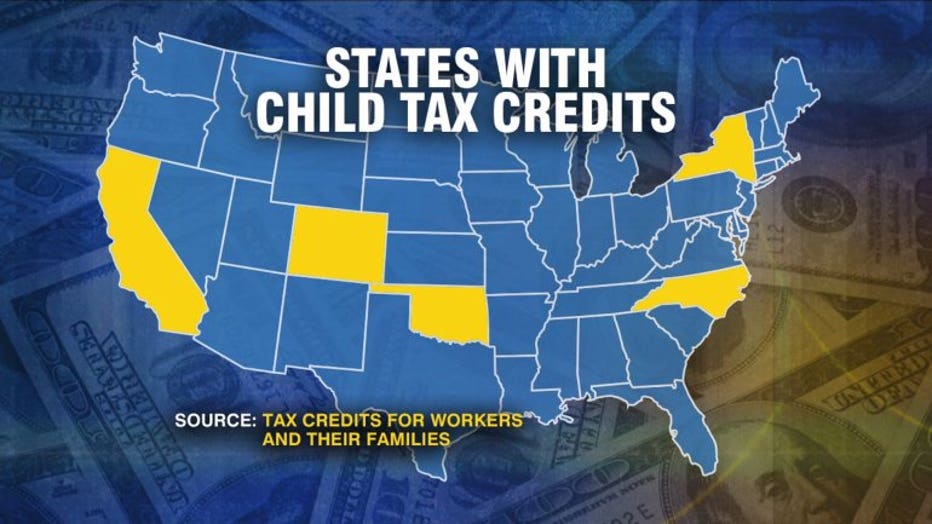 Democrats proposed a version last year that included benefits for people who care for dependents. The bill never got a public hearing.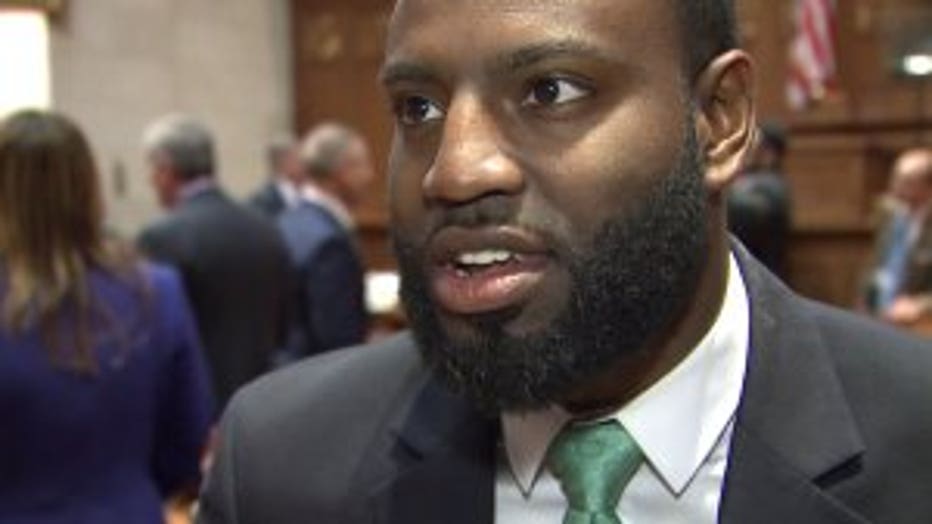 "I think it's a dollar short and a day late," said state Rep. David Bowen, D-Milwaukee, when asked about Walker's proposal.

"Last time I looked, there wasn't a trademark on ideas," Walker responded during a statewide tour to promote the $100 tax credit plan.

Walker has recently taken up another cause Democrats have long pushed for -- closing two troubled youth prisons, and opening five smaller, regional facilities.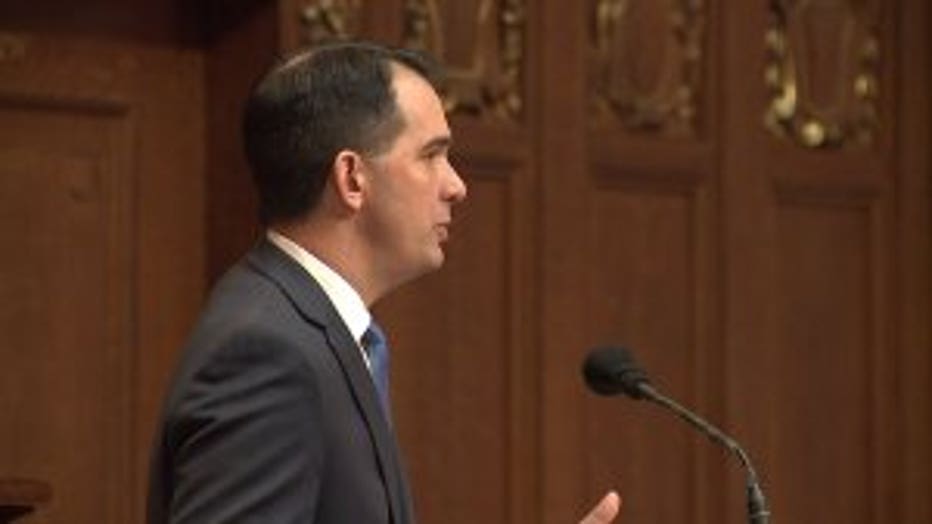 Governor Scott Walker -- State of the State address


He also now supports a plan to give more money to low-revenue school districts -- a Republican idea he vetoed out of the budget last year.

"He really has a fingertip feel for where he's standing, and if he's standing on high ground or low ground," Lee said.

It's far from settled who Walker will face in the fall election. Nine Democrats with previous elected experience, a clear base of support, or enough personal wealth to self-fund their campaign are seeking their party's nomination. The primary is in August.