Gov. Walker slams Assembly GOP road plan as a tax increase that doesn't fund new projects


MILWAUKEE -- Four days after they announced it, state Assembly Republicans' transportation plan has run into a brick wall with Gov. Scott Walker.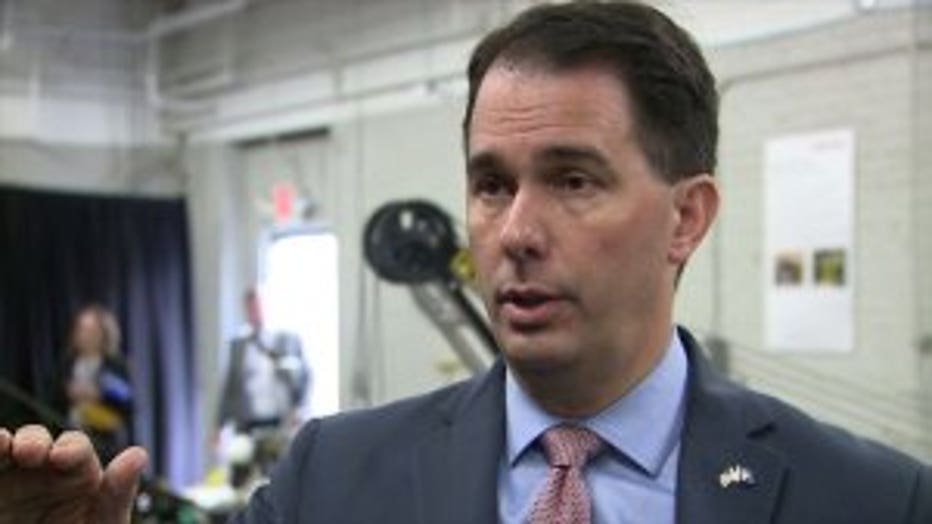 Walker, speaking with reporters on Monday, May 8th, said the proposal will increase taxes by $433 million across the state. He said changes to Wisconsin's minimum markup law, a policy mechanism that Assembly Republicans are relying on to offset the additional taxes, are not guaranteed to decrease the price of gas.

"If you're paying more on the gas you pay at the pump, that is a gas tax increase," said Walker, who has vowed to veto any tax hike.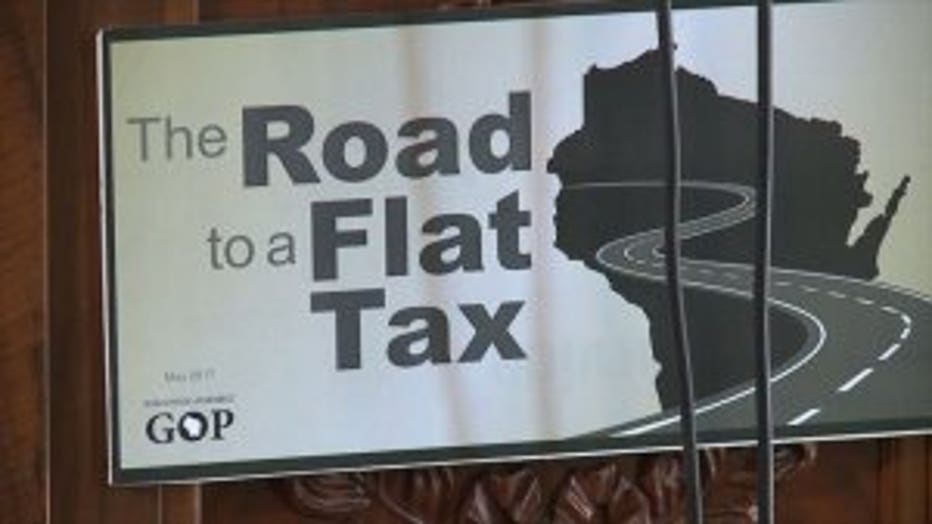 Top Assembly Republicans say their plan will raise new money for road projects while reducing by more than $200 million the amount of borrowing in Gov. Scott Walker's budget. Walker has proposed delaying major Milwaukee-area road projects, including the north leg of the Zoo Interchange.

On Monday, May 8th, the Assembly GOP fired back against the governor's criticism by praising the plan's architect, state Rep. Dale Kooyenga.

"Lead, follow, or get the heck out of the way," tweeted Assembly Majority Leader Jim Steineke, R-Kaukauna. "The Assembly GOP has made its choice."

Their plan would apply the state's five percent sales tax to gas purchases, which would add 12 cents per gallon at the current price of $2.30. To partially offset that, the proposal cuts the state's gas tax by five cents.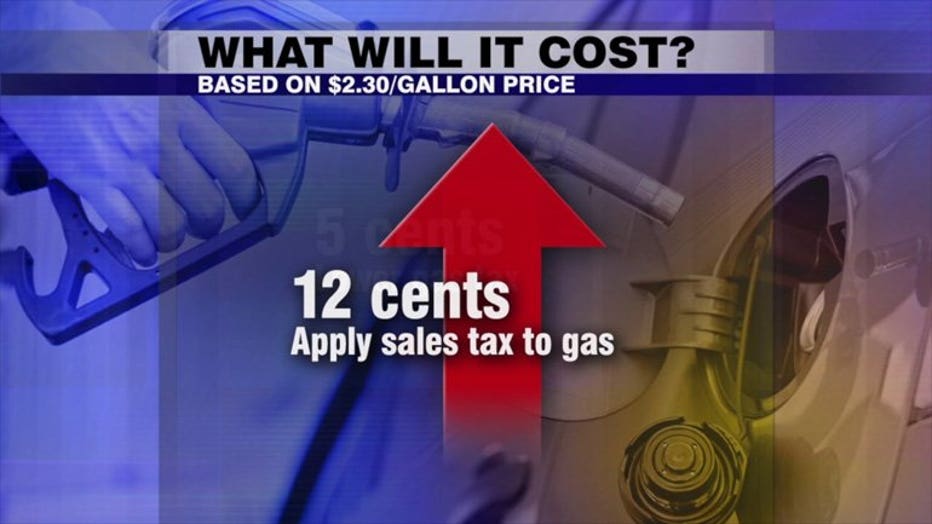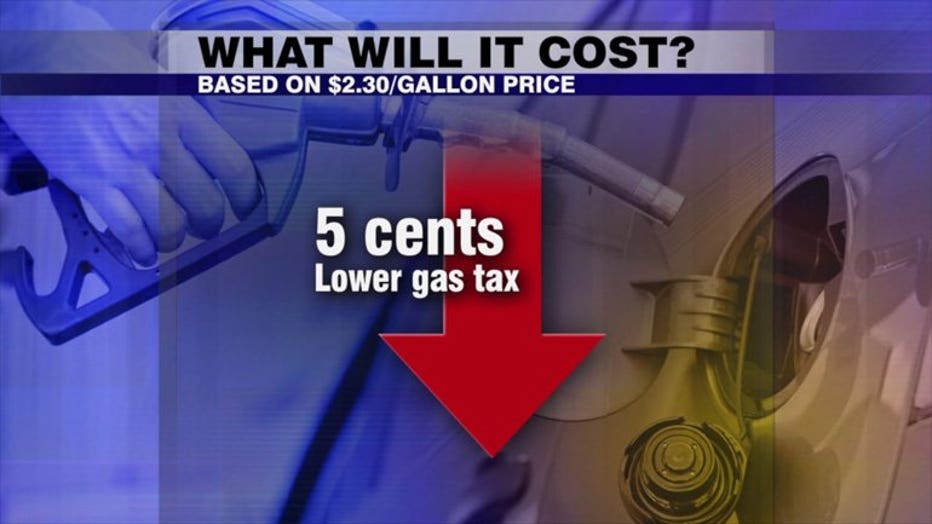 Assembly Republicans' proposal would also make changes to Wisconsin's little-known, 78-year-old, minimum markup law. The law requires that gas stations mark up the price of gas by 9.18 percent, though the GOP plan would decrease that to three percent.

Kooyenga, the plan's architect, argued last week that he didn't think people would be paying "much more" for gas as a result of the GOP's proposal.

Marquette University Economics Professor Abdur Chowdhury was skeptical, like Walker, that the minimum markup changes would offset the additional tax at the pump.

There's no guarantee that gas stations will lower their prices even if the state changed its minimum markup requirement, he said.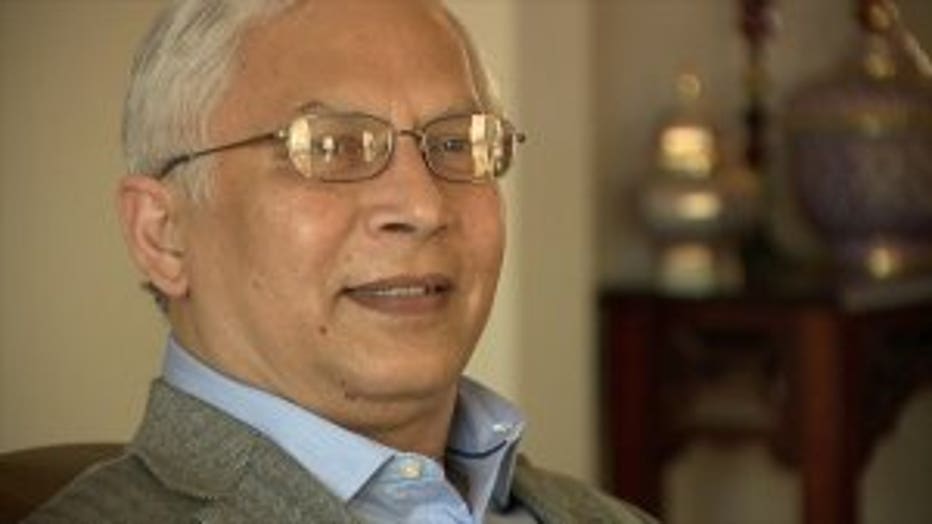 Marquette University Economics Professor Abdur Chowdhury


"There will be some increase in gas price," Chowdhury said in an interview. "Despite the drop in minimum markup, you will see some increase in gas price."

The Wisconsin Legislature's powerful budget-writing has begun to vote on other parts of the state's two-year budget, though a compromise on transportation issues hasn't happened.

Though Assembly GOP leaders have long criticized Walker's budget for delaying projects, their transportation plan doesn't lay out which additional road projects it wound fund.

Assembly leaders argued that it wasn't the right time in the budget discussions to begin prioritizing road projects, but Walker said he found "irony" in the decision to leave specific projects out of the plan.

"A lot of people scratch their head and say, 'I thought the whole debate was about having to have more road projects,'" Walker said.

Walker said he would not offer an alternative road funding plan to the budget he proposed in February. Besides the delays to the north leg of the Zoo Interchange, Walker's budget abandons plans to rebuild Interstate 94 East-West near Miller Park.