Gov. Walker says he'd campaign with President Trump in Wisconsin


MILWAUKEE -- Gov. Scott Walker says he's open to campaigning with President Donald Trump as Walker seeks re-election to a third term this fall.

"If he's here — I would imagine he's probably going to be here for a U.S. Senate candidate — sure, I'd be with him," Walker said during a question-and-answer session with conservative pundit Charlie Sykes in downtown Milwaukee on Monday, April 30.

The event was sponsored by The Weekly Standard, a conservative publication.

On Sunday, The New York Times reported that Walker had told associates that he would not campaign with President Trump.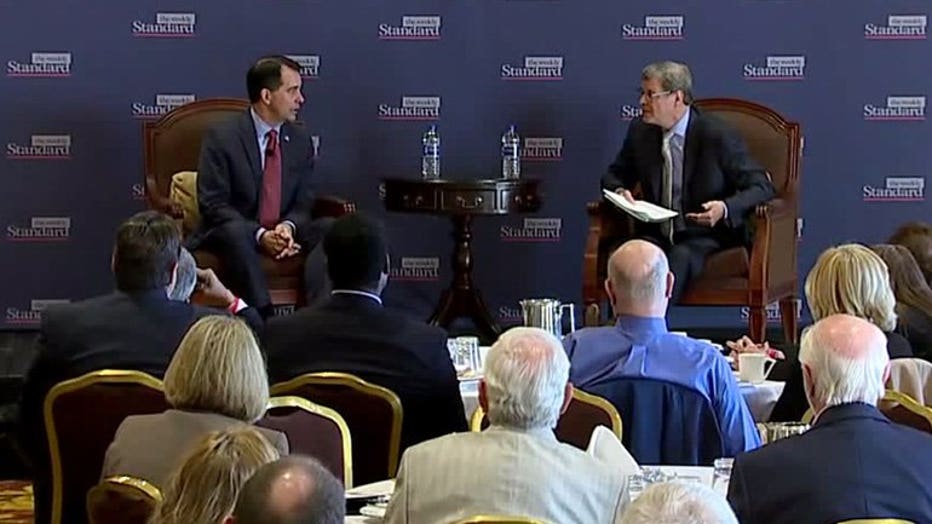 Gov. Scott Walker at Conservative Summit


During Monday's event, Walker said he's unlikely to campaign with any national figures. The Republican governor said his name recognition is already very high in Wisconsin, and national figures are more likely to campaign with lesser-known candidates.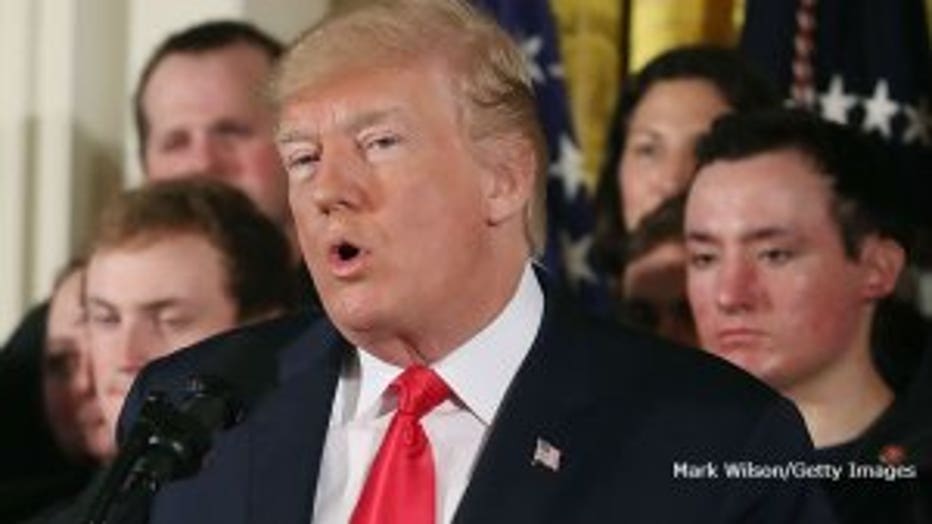 WASHINGTON, DC - APRIL 26: U.S. President Donald Trump delivers remarks during an event in the East Room of the White House recognizing the Wounded Warrior Project Soldier Ride April 26, 2018 in Washington, DC. Participants in the event have been wel


Walker said he thought President Trump needed to promote the recently enacted Republican tax cuts during campaign events, as Vice President Mike Pence did during an appearance in Milwaukee last week.

"I would welcome the chance for the president to come to the state and make the case for that," Walker said. "I'd certainly would welcome the fact when you talk about Foxconn and other big employers coming in -- he played a role in that -- I think it's a good thing for him to come to the state and talk about it."

Foxconn Technology Group executives have tied themselves closely to Walker as they move forward on plans to invest $10 billion in the state and receive up to $4.5 billion in public assistance. Foxconn has said it plans to hire up to 13,000 workers for its Wisconsin operations and moved the first excavation equipment onto its Mount Pleasant site last week.

Walker said Foxconn executives had expressed concerns about Democratic candidates for governor who have said they would reevaluate and look to roll back the Foxconn deal if elected.

"They (the Democratic candidates) are telling you as voters that they're going to kill it. Think about the broader implication of that," Walker said in response to a question from a member of the audience. "What other company is going to come here?"

Walker also addressed concerns about Democrats being more motivated to vote than Republicans in 2018. He said much of the angst among GOP voters is directed at Congress, which has failed to pass Republican priorities such as replacing the health care law known as Obamacare.

"We've somehow got to wake people up in Wisconsin who are upset with Washington to say, we're the cure!" Walker said.

Asked if U.S. Sen. John McCain, who played a key role in killing an Obamacare replacement bill on the Senate floor, was the problem in Washington, Walker said "I think it's a big part of it."

Wisconsin Democrats were critical of Walker for his ties to President Trump.

"Walker is too close to distance himself from Trump and his toxicity," said Melanie Conklin, a Democratic spokeswoman.