Gov. Walker promises vetoes to get 3 GOP senators to push budget over finish line


MADISON -- Gov. Scott Walker says he will sign the long-overdue state budget "soon" and make several vetoes he promised to get three Republican state senators to vote for the bill and push it across the finish line.

Wisconsin edged out Connecticut and avoided being the last state that hadn't passed a budget.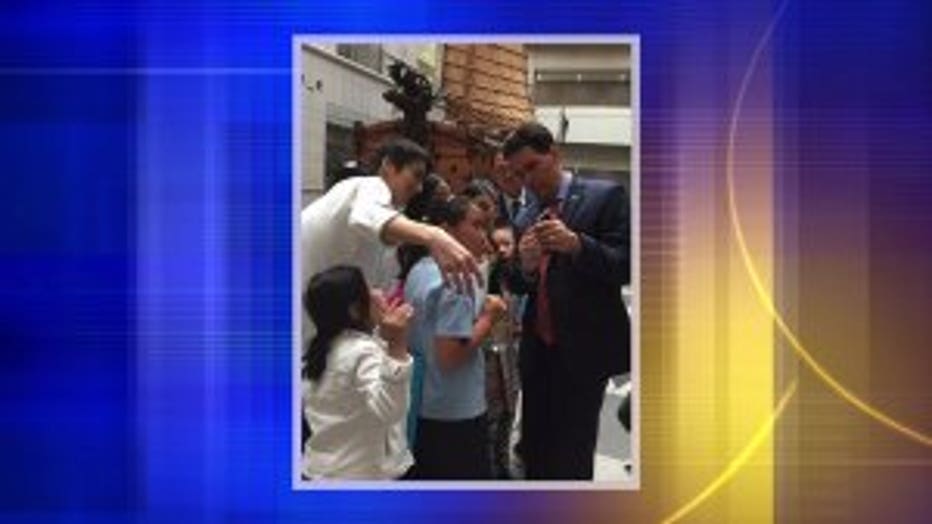 Gov. Walker in South Korea


Walker returned from an eight-day trade trip to South Korea and Japan with a state budget awaiting his signature. While overseas, Walker agreed to make nine vetoes, ending the holdout from a group of Republican senators.

"We're not real happy with the budget, but the process of government and negotiation is, the best product usually is where everyone isn't real happy," said state Sen. Chris Kapenga, R-Delafield, who was one of the three holdouts.

Among Walker's vetoes, he pledges to: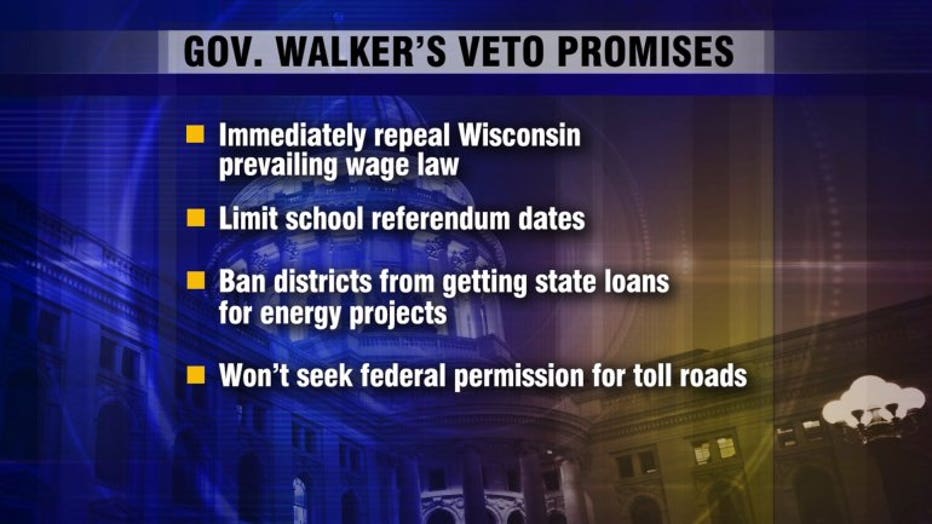 The veto promises allowed the budget to pass the Senate on a 19-14 vote, with one Republican and every Democrat voting no.

"Your budget -- Walker and the Republican Party's budget -- fails," Senator Lena Taylor, D-Milwaukee said during Friday's Senate debate..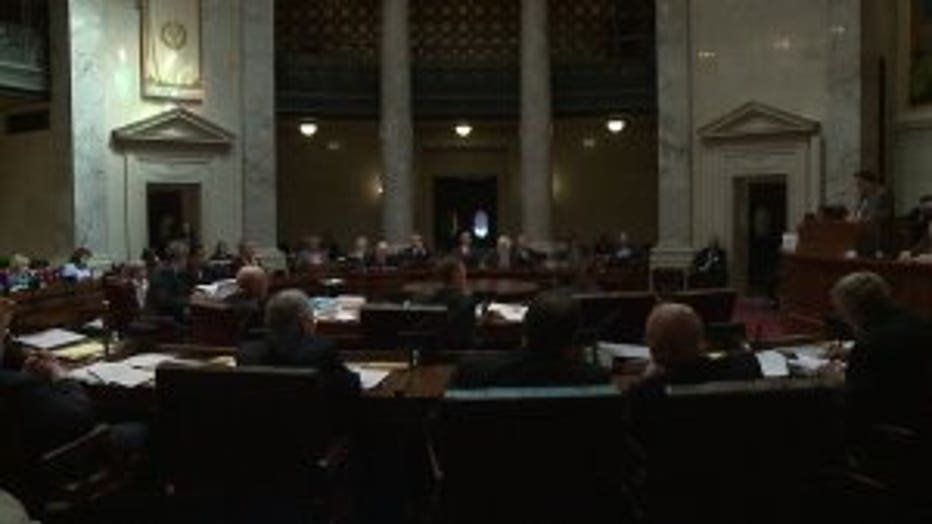 Walker will be signing it into law nearly three months late. Lawmakers had fought for weeks over spending on road projects.

Under their deal, people who drive hybrids or electric cars will pay a new fee.

To close a shortfall, the budget delays two Milwaukee freeway projects and makes cuts to state highways, despite a warning from the former head of the state Transportation Department that the number of highways in poor condition would double over the next decade without more cash.

"Does it solve the long-term sustainability of the system? It does not. On that point, I will grant it to the Democrats that we were not successful," Assembly Speaker Robin Vos, R-Rochester said.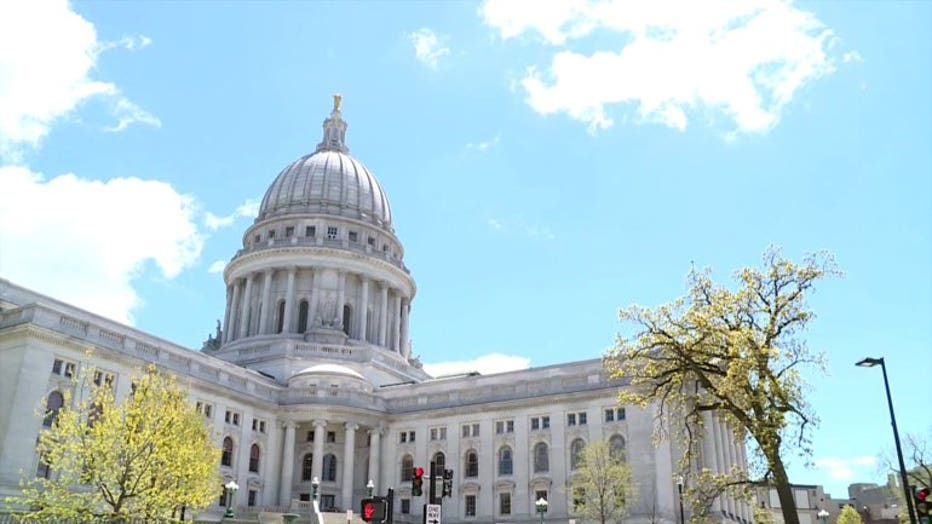 With their deal, lawmakers avoided the worst consequences that would've set in sometime in October, when state aid is due to school districts.