Gov. Tony Evers calls special session on gun violence: 'We're planning on winning this battle'


MADISON — Governor Tony Evers on Monday, Oct. 21 called the Wisconsin Legislature to take action on gun violence -- announcing a special session on the topic during a press conference at Milwaukee's City Hall.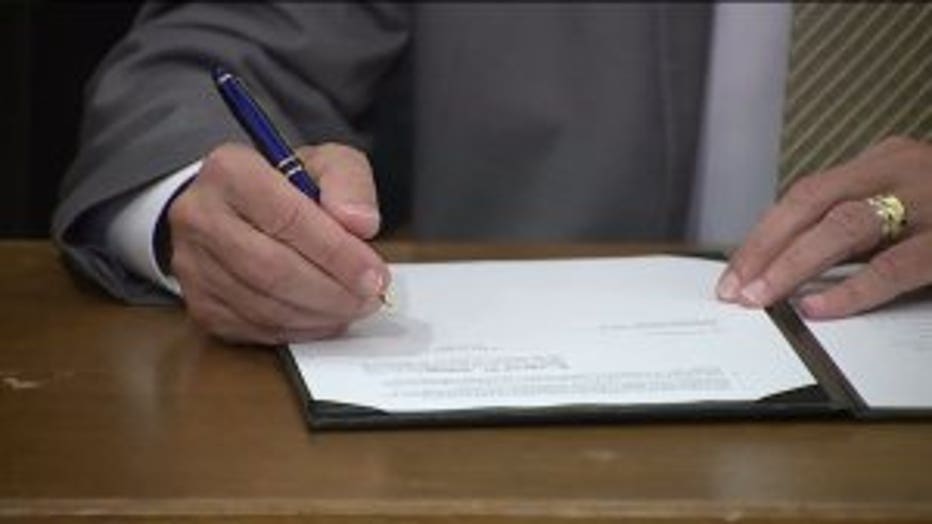 Gov. Evers calls special session on gun control


Gov. Evers signed executive order #54. By doing so, he urged the Republican-controlled Legislature to take action on gun reform.

"This is the right thing to do, and we're planning on winning this battle," Ever said.

Evers said he wants lawmakers to vote on two bills during a special session in November. One would enforce universal background checks. The second would allow the courts to remove guns from individuals who may harm themselves or someone else.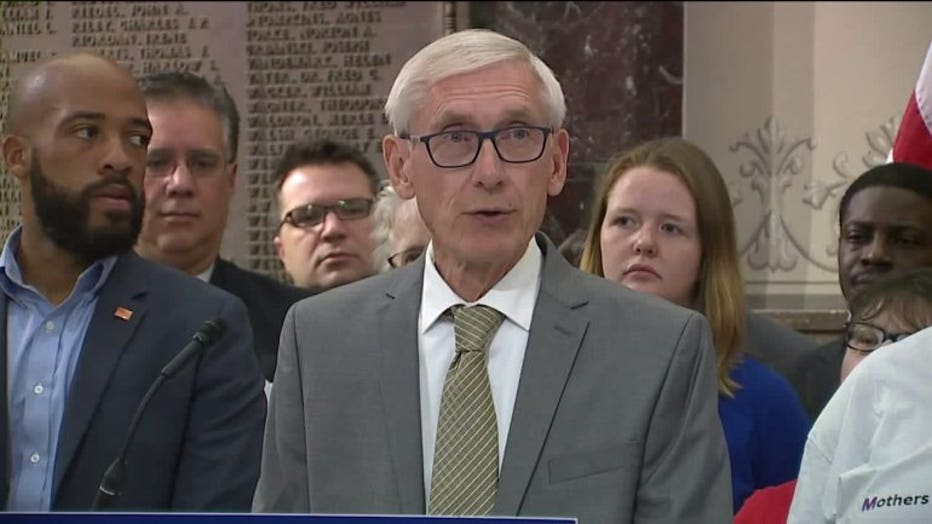 Gov. Evers calls special session on gun control


"We're not talking about theory here," said Gov. Evers. "We're talking about actions that the Legislature can take that will literally save lives in the state of Wisconsin."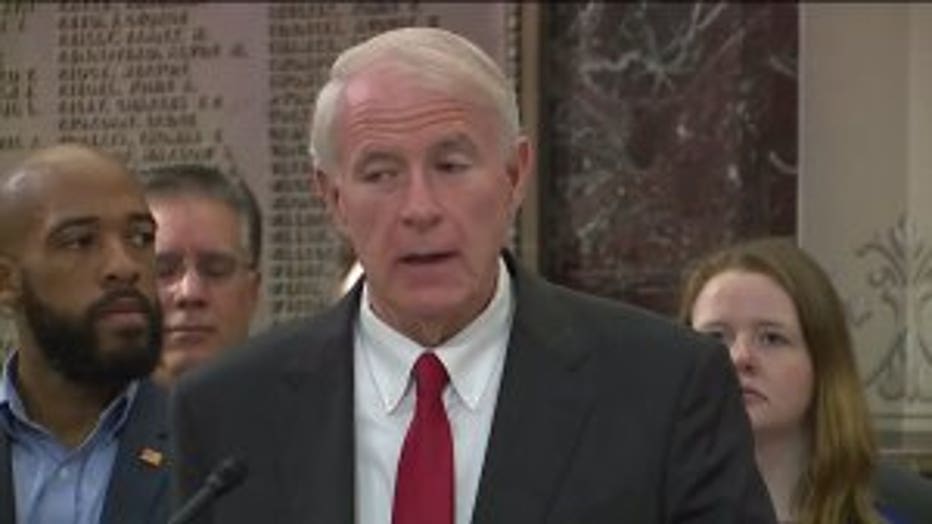 Milwaukee Mayor Tom Barrett


The announcement received praise from Milwaukee Mayor Tom Barrett, who knows all too well about the consequences of gun violence, with more than 400 people have been shot in the city in 2019.

Meanwhile, Republican leaders in Madison described Evers' move as an attack on the Second Amendment.

"Today's call is another indication that Governor Evers stands ready to confiscate guns in our state," said Assembly Speaker Robin Vos.

A poll from over the summer showed 80% of Wisconsinites support gun safety laws -- including gun owners. Voters FOX6 News spoke with on Monday were split on the issue.




"I've heard that so many times and I don't think it's going to solve the problem," said Ted Sparangis of West Allis.

"I think everybody should go along with what Evers wants to be done," said Angela Santiago of Milwaukee. "Because, I mean, we got innocent people dying."

The executive order did not force lawmakers to vote on or even debate the bills, but Gov. Evers said the special session would shine a spotlight on who does or does not take action on this subject.

Reaction to the special session

State Senator Lena Taylor

"I'm grateful to see Governor Evers amplify the concerns of the people of this state regarding the issue of gun violence.  The call for a special session and the bills that are being proposed are but one piece in the puzzle.   We know that there are many contributing factors that require additional review and work.  For example, the recently announced study completed at UW-Milwaukee's Joseph J. Zilber School of Public Health, which links early lead exposure to gun violence."

"Similar theories, involving a "lead-crime hypothesis" were reported on by Reuters in 2017.  Researchers have made the connection from lead in gasoline fumes, household paint, and most recently contaminated water delivery systems to crime and violent behavior.  Lead exposure in early childhood can lead to a list of concerns to include learning disabilities, ADHD, and impulse control problems.  Although, we know that every individual impacted by lead has not gone on to commit a violent crime."

"Yet, we have to consider every route by which a person can enter a pathway to violence.  We now know that whether through broken systems, failed leadership, or indifference, certain communities have been ignored or underserved.  It is with that understanding and clarity that we must acknowledge the need for multiple approaches to stem gun violence.  Whether public health, environmental justice, mental health, economic development and more, every contributing factor requires a platform to be heard, engaged, and remedied.  Only then, will we get on a path towards a safer future, for us all."

Milwaukee Alderman Cavalier Johnson

"I applaud Governor Tony Evers for calling a special legislative session that will compel state lawmakers to discuss measures intended to reduce gun violence."

"The Governor is rightly forcing legislators to convene in Madison to deliberate on two bills that have so far been ignored and not scheduled for hearings by GOP leaders. One measure would establish a new red flag law that would allow judges to take guns away from people who are deemed to be a danger, and the other would require a background check on almost every sale of a firearm."

"With gun violence taking a toll on nearly every county in Wisconsin, the Governor's action is welcome and warranted."

"In communities across America and indeed in our state, gunshots ring out hourly grazing, maiming, and killing citizens of all ages, colors, and faiths. In rural areas, suicide by gun has cut short the lives of far too many. In cities, the blight that some have referred to as slow motion mass murder has altered countless lives."

"But because of inaction, woeful indifference, or a decades long misunderstanding by our elected leaders at the state and federal levels of the need to reform who can access deadly weapons and when, our fellow citizens continue to be mowed down by a barrage of bullets.
In cities across the United States (and Milwaukee is no different), too many youth have learned to be lulled to sleep by the sounds of gunfire. In fact, over the years, too many people and especially too many children have grown so accustomed to the sound of gunfire that they don't hit the floor and don't think to call the police."

"In a Marquette University Law School poll just last year, 80% of Wisconsin residents favored extending background checks to private gun sales and 56% of those polled favored banning assault-style weapons."

"It's time for state legislators from both sides of the aisle to get together and to publicly discuss important, common sense proposed legislation that can help reduce gun violence."

"The special session will make that happen and the people of Milwaukee (and Wisconsin) will be watching."