Gov. Scott Walker on Democratic debate at UWM: "Debates on both sides are important"


MILWAUKEE -- Democratic presidential candidates Hillary Clinton and Bernie Sanders will face off in Milwaukee on Thursday evening, February 11th in the PBS NewsHour debate on the University of Wisconsin-Milwaukee campus -- and Governor Scott Walker said he will be watching.

The debate is set to begin at 8:00 p.m. at the Helen Bader Concert Hall in the Helene Zelazo Center for Performing Arts at UWM.

Governor Walker said earlier Thursday he was looking forward to the debate in Milwaukee -- the second presidential debate in the city in three months. Republican presidential candidates debated at the Milwaukee Theatre on November 10th.

"In the end, I think both debates or debates on both sides are going to be important. Certainly a year ago, people would have thought it would be a slam dunk for Hillary Clinton. After New Hampshire, it doesn't appear to be that -- and amongst Republicans, it's still wide open. I think the fact that in both parties, they chose a location here in the state of Wisconsin. It shows that potentially, if things work out right, this will be a competitive state coming up in November," Governor Walker said.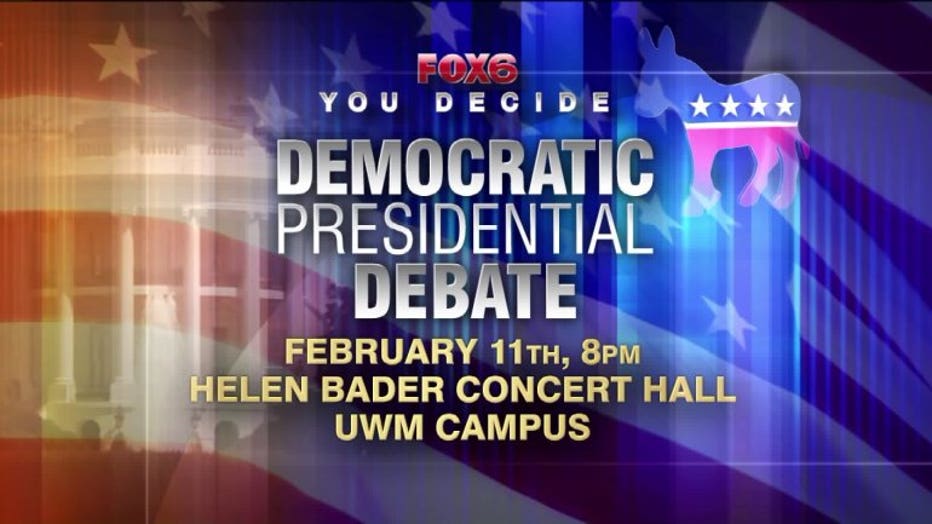 UW-Milwaukee to host Democratic presidential debate on February 11th


CLICK HERE for complete Democratic debate coverage via FOX6Now.com.