Evers vetoes legislative oversight of American Rescue Plan funds
MILWAUKEE - Gov. Tony Evers traveled to Milwaukee on Monday, March 29 to veto a bill. His action means the governor will control $3.2 billion in federal COVID-19 relief money.
At Miss Molly's Cafe and Pastry Shop, Gov. Evers vetoed SB 183 -- which would have given the legislature oversight of the state's federal COVID-19 cash. Evers cited past federal money they used to help Miss Molly's.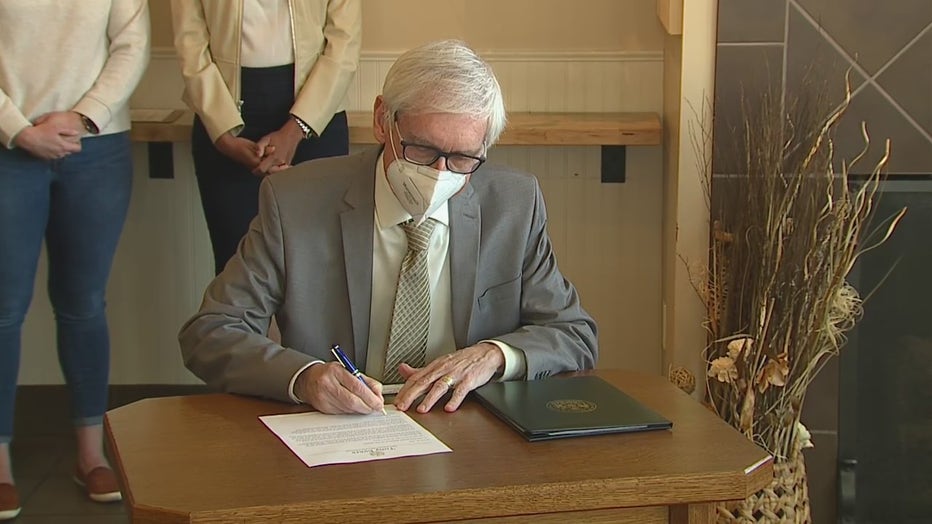 "It's because we were able to work fast, without political huffing and puffing, that we could get this money out as quickly as possible," Evers said.
Last year, the state awarded two grants to Miss Molly's Cafe -- as well, the cafe received grants from the City of Milwaukee and the federal Paycheck Protection Program.
"At the very beginning, before Safer at Home happened, it was sure panic," said Molly Sullivan, cafe owner. "I didn't know how I was going to survive this. But we adapted very quickly and instituted a lot of new ideas. That helped us through."
Some of those new ideas included creating a cookie club, where they provide all the ingredients and post a how-to-bake video for each month's cookie, plus six large cookies. They also used the state grant money to purchase outdoor heaters, so patrons can eat on the cafe's patio. They also used state grant money to purchase a new system to process online orders.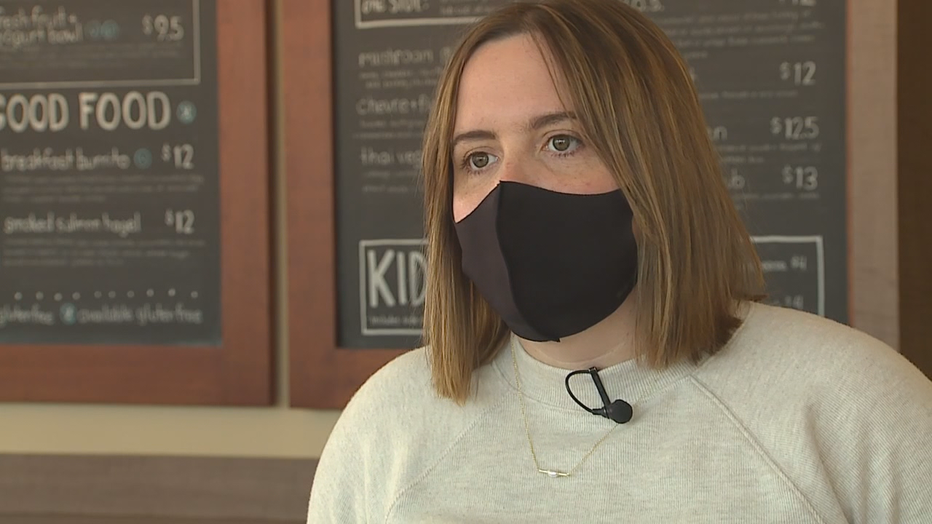 This time around, the state will control $3.2 billion of which the governor plans to use $600 million for small business grants -- and $50 million for the tourism industry.
"To say they're going to be made whole, we'll get as close as possible. We just have to make sure they're still viable," Evers said.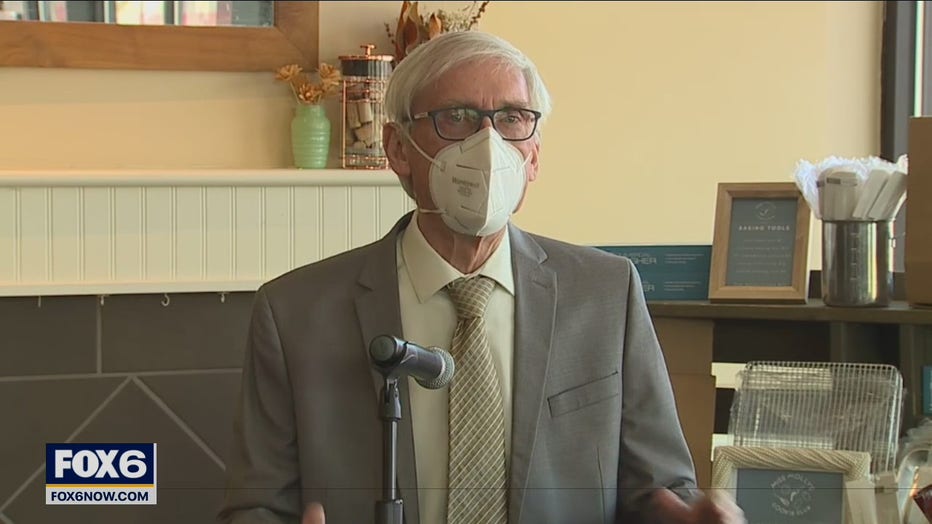 The governor also plans to spend $200 million on infrastructure -- including largely on broadband -- and then another $500 million to deal with the pandemic. 
FREE DOWNLOAD: Get breaking news alerts in the FOX6 News app for iOS or Android
Republican Speaker Robin Vos suggested a lawsuit last week if Evers vetoed the bill. Vos last week accused Democrats of not wanting transparency until the money is already spent.
On Tuesday, Assembly Republicans plan to lay out their hopes for the federal COVID-19 money during press conferences across the state, including in Milwaukee.
Besides the more than $3 billion coming to the state, another $2.3 billion will go to villages, towns, cities and counties -- including $405 million for the City of Milwaukee and $183 million for Milwaukee County.
During his visit to Miss Molly's Cafe, Gov. Evers was asked if he would extend the state's mask mandate, which expires in one week. He said he has not made up his mind, but said he will follow the science.
Before then, the Wisconsin Supreme Court on Wednesday, March 31, will reveal their ruling on a case they heard in November that will determine the fate of the state's current mask mandate.