Gov. Evers directs DHS to extend 'Safer at Home' to May 26


MADISON -- Gov. Tony Evers on Thursday, April 16 directed Wisconsin Department of Health Services (DHS) Secretary-designee Andrea Palm to extend the 'Safer at Home' order from April 24 to 8 a.m. Tuesday, May 26 -- or until a superseding order is issued.

A news release from the governor's office said the order implements some new measures to ensure safety and support the progress made in containing COVID-19, but also allows certain activities to start up again.




The order is available here.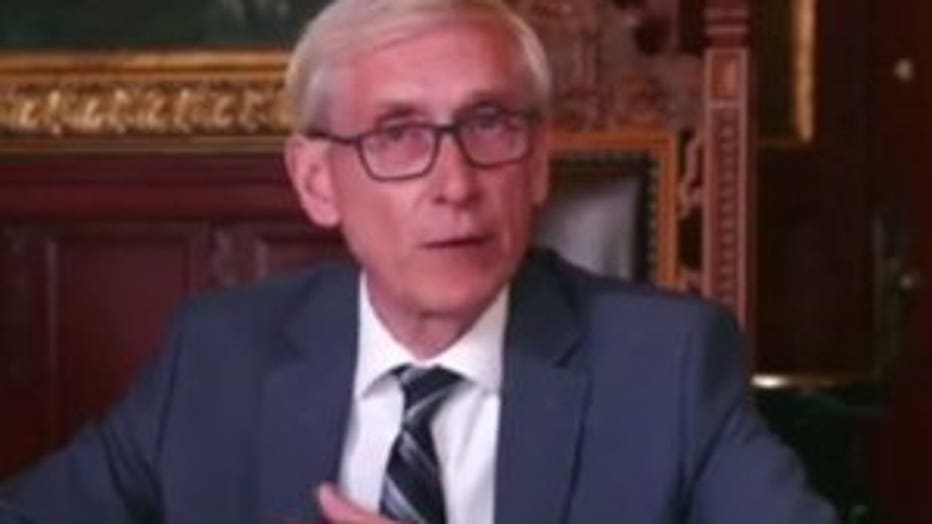 "A few weeks ago, we had a pretty grim outlook for what COVID-19 could mean for our state, but because of the efforts of all of you, 'Safer at Home' is working. That said, we aren't out of the woods just yet," said Gov. Evers in the release. "As I've said all along, we are going to rely on the science and public health experts to guide us through this challenge. So, as we extend 'Safer at Home,' I need all of you to continue doing the good work you've been doing so we can keep our families, our neighbors, and our communities safe, and get through this storm together."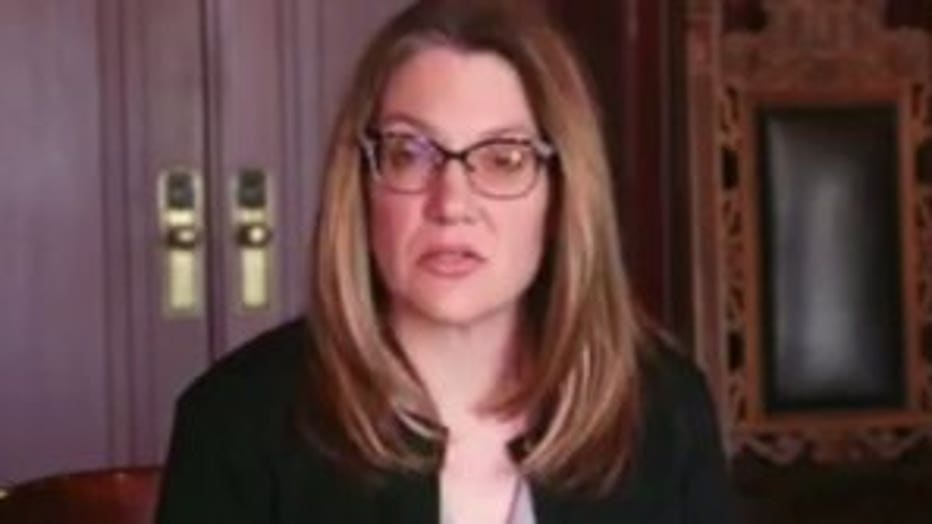 DHS Secretary-designee Andrea Palm


"Before we lift 'Safer at Home,' the steps of testing and more robust public health measures must be in place," explained Secretary-designee Palm in the release. "These steps will help us reduce the risk of a second wave of the virus. If we open up too soon, we risk overwhelming our hospitals and requiring more drastic physical distancing measures again."

Changes to the order

Businesses and activities ramping up service and operations:


Safe Business Practices:


Other changes include:


If you have questions, a Frequently Asked Questions (FAQ) document is available here for your review.

The public should continue to follow simple steps to avoid exposure to the virus and prevent illness including:

Reaction to Gov. Evers' extension of the "Safer at Home" order

Speaker Robin Vos (R-Rochester), Majority Leader Jim Steineke (R- Kaukauna, Assembly Republican caucus:

"Our phones have been ringing off the hook since the announcement came out. People are frustrated and so are we. Many citizens can't get through to the governor's office and have asked us to be their voice. While everyone shares the goal of protecting public health, the governor's order goes too far. The Safer at Home order's main intent was to flatten the curve, which we have successfully done to this point, not devastate our families.

"Legislative Republicans are planning to act with legal and legislative options to deal with the extension of the order and get answers to the questions our constituents are demanding.

"Today's briefing gave no actual metrics, no measurable goals, and most importantly, no clear plan to reopen going forward. The governor can't just keep extending the date, waiting for some new knowledge to appear. We need to hear from the economic and medical experts who support his continuation of the order as appropriate for Wisconsin's circumstances and not from more politicians.

"The health crisis is changing by day in the state - just three weeks ago, Governor Evers announced the state needed to buy 10,000 ventilators, yet placed an order for only 1500. The prevailing model out of University of Washington has substantially scaled back predicted impacts repeatedly in recent days. The hardest hit city in the nation, New York City, is expected to reopen on May 15. These rapidly changing data points leave in question what indicators the governor is using to continue the extension of an order, which is having far-reaching economic and human impacts in the state.

"The people of Wisconsin are owed a comprehensive, economic recovery plan. We must begin to plan for an easing of restrictions and gradually, possibly through a regional approach, reopen the economy.

"The Evers administration also can't ignore other health concerns. Wisconsinites can no longer receive preventive care or important health screenings. Unfortunately, one of the unintended consequences will most likely be undiagnosed medical issues left untreated due to this never-expiring order. These emergency orders don't allow much for citizens to do for their own physical and mental well-being beyond isolating themselves from possible infection of the coronavirus.

"People are not only afraid of the virus, they're afraid of losing their livelihood. We all know the governor can't control the coronavirus, but he can control the impact on the state's economy.

With the economic costs growing daily, we must begin the recovery process before the economic damage can't be undone."

State Sen. Alberta Darling (R-River Hills)

"I urge the governor to reconsider his decision to shut down Wisconsin for another six weeks. That is six more weeks of hospitals hemorrhaging money, six more weeks of businesses not generating revenue, and most importantly, six more weeks of many Wisconsinites being out of work and many more losing their jobs.

As predicted, Governor Evers had no plan to restart our state's economy. He is looking to plagiarize what other states are doing at the detriment of Wisconsin's economic future. We can't afford to outsource those crucial decisions to states like Illinois.

Since March 25th, the governor has had time to work with leaders across our state to start to develop a plan to safely get Wisconsin back to work. Unfortunately, that has not happened.

I have had many conversations with these leaders and they are more than willing to lend their expertise to come up with a sensible plan to keep Wisconsinites safe and to create a smart plan to kick start our economy.

We need a Wisconsin-specific plan that takes into account the unique makeup of our state. Healthcare professionals, businesses, and everyone at home understand the need to get our economy up and running again. It's time to plan for the end of this shutdown, not to extend it.

I want to thank the many men and women on the front lines, who for the past month have gone above and beyond. Because of them, Wisconsin is in a great position to move forward and reopen safely and sensibly."

State Sen. Duey Stroebel (R-Cedarburg)

"The extension of Wisconsin's 'Safer at Home' order to May 26th is completely unjustified and, left unaltered, will mean a meltdown in Wisconsin's economy, the State Budget and quality of life."

"We are seeing a slowing in the growth of new cases of COVID-19 and a shrinking in the number of current hospitalizations for COVID-19. Despite repeated requests, Governor Evers and Secretary-Designee Palm have not provided any sunlight on the metrics and benchmarks they are using to make these decisions. As of today, the state which accounts for over 16,000 deaths and represents almost half of all US fatalities, New York, is under a shorter lockdown than Wisconsinites who live in a county where there has not been a single positive test for COVID-19."

"The Legislature also must take the gloves off and resist this power grab by Governor Evers and Secretary-designee Palm. I have a hard time imagining how I could vote to confirm a nominee who signed such an order. The Legislature must also explore every avenue at its disposal to fight COVID-19 in a responsible way and bring some reasonable check on an executive branch that is damaging Wisconsin in such an arbitrary fashion."

State Sen. Van Wanggaard (R-Racine)

"I have largely withheld my public criticism of Governor Evers' ever-changing and inconsistent Stay at Home order out of respect for the office and the unprecedented time we are living in. But the greater than month-long extension of his Stay at Home Order requires that stop now.

"The extension of the Stay at Home order is a symptom of a misguided one-size-fits-all approach by Governor Evers that the facts on the ground do not support. The Department of Health Services' own data shows that COVID is a disease centered in metropolitan areas. There are large areas of individual counties and huge parts of the state with zero hospitalizations and no recent infections or spread of the disease. Hospitals and doctor's offices are not overwhelmed – some are actually laying off staff.  Yet, Evers is extending the order statewide as if we had Wuhan or New York-level infections.

"The order is killing the economy, destroying people's lives, and devastating both small and large businesses. There are thousands of actual people who will never recover from the shutdown, far in excess of those who catch COVID-19.

"Worse, the inconsistency in interpreting and enforcing the Stay at Home order is mind-boggling.  First, he banned drive-up church service, and then reversed course after the (correct) outrage. Then, he banned Nursing Home "window visits" for no apparent reason, reversing course only after the even faster outrage. Governor Evers closed state parks, but left county parks open. He closed boat launches arbitrarily today without any explanation. A stand-alone car wash business must close, but a gas station car wash can stay open. A small business selling plants must close, but a large retailer selling tools or food can keep selling plants. It's maddening.

"And I literally just learned from a tweet from Illinois Governor Pritzker that Wisconsin is now abdicating its decision to reopen the economy to how the disease is acting the Columbus, Detroit, Minneapolis and Chicago. It's clear that Governor Evers has no plan to open the state. Governor Evers needs to show leadership and announce his plans and the date-certain he will re-open the state as soon as possible. In the meantime, I will continue to work with my colleagues on a common sense evidence-based approach to restart Wisconsin's economic engine."

State Rep. Adam Neylon (R-Pewaukee)

"I completely disagree with Governor Evers' decision to extend his Safer at Home Emergency Order. Not only is it bad policy, it infringes on our rights as private citizens. My office is looking into the Constitutionality of the Governor's actions. We should be looking at ways to reopen our economy regionally and by sector, in conjunction with an overarching plan to maintain public safety. I will do everything within my power to push back on Governor Evers' latest power grab."

State Rep. Barbara Dittrich (R-Oconomowoc)

"For weeks I have been speaking with constituents who are furloughed employees, family-owned small business people, farmers, and average citizens who are distraught about the impact of this COVID-19 crisis. It has been my honor to reassure them while diplomatically working with the governor's administration to assure public safety. We all want people safe and for the government action to be proportionate to the actual illness. However, at some point what was meant to stop the medical system from becoming overwhelmed has morphed into statistically unsupported missteps that are exacerbating the economic impact of this dilemma. The proportion of reaction to the coronavirus is completely inconsistent with the number of cases and losses in this state. We were originally told by Secretary-Designee Palm that we had the potential to reach as many as 1,500 deaths and 22,000 cases in Wisconsin by April 8th, yet that has not materialized. Meanwhile, our local hospitals and clinics are laying off healthcare workers as facilities remain at low occupancy.

"Governor Evers has repeatedly recited, 'THE WILL OF THE PEOPLE IS THE LAW OF THE LAND,' since his installation. Yet, I would contend that the will of the citizens of the 38th Assembly District is being completely ignored. Constituents have stated that they believe the governor's press conferences have shown him to be less than understanding of the plight of average citizens in this crisis. They share my belief that we can open up parts of the workforce with prudence and discretion.

"Nevertheless, today the governor pushed beyond these limits to extend this state 'Safer at Home' order a month beyond its original date. As law enforcement officers in the district have repeatedly shared with me that their calls for suicide attempts, mental health crises, and domestic disputes have seriously escalated in this period of time, I believe the actions of this governor are tone deaf at best. The governor should hear the people in tears or anguish because they stand to financially lose everything they have worked so hard for because of his decisions. I support the people by standing against this overreach to the fullest extent of my legislative ability."

MMAC President Tim Sheehy

"Wisconsin needs to engage in a Smart Restart of its economy: a phased re-opening of businesses based on regional and statewide health data and trends. We will continue to urge flexibility in setting any date, based on the trend lines from the health and safety data.

"Employers need to lead in this next phase of a Smart Restart. By collaborating on best practices that continue to ensure the health and safety of their employees and customers, we can bring our economy back on line. Until there is a widely available vaccine, we are all going to need to operate in a manner that keeps the spread of COVID-19 from impacting our health care systems. We believe our members are up to that task.

"MMAC will be releasing a dashboard of metrics that reflect the health and safety indicators important to managing COVID-19, as well as a best practice guide for employers."