GOP budget deal restricts Milwaukee Streetcar funding, delays 2 Milwaukee Co. interstate projects
MADISON -- The City of Milwaukee would be dramatically restricted from spending money on the downtown streetcar project under a budget deal advanced by legislative Republicans on Tuesday, September 5th.




The deal, which passed the Legislature's budget committee 12-4 late Tuesday, also delays two Milwaukee-area freeway projects, imposes a fee on electric and hybrid vehicles, and would allow Wisconsin to apply for federal permission to toll interstate highways.

Republicans have been at odds for months over how to fund state road projects and broke their impasse to reach the agreement. The budget is more than two months past due.

"This budget includes more transportation funding for all levels of government to provide better roads and bridges and historically low levels of borrowing," Gov. Scott Walker said in a statement after the vote. "We did all of this without raising taxes."

Under the GOP deal, Milwaukee could not spend any of its state transportation aid money to operate the streetcar. In addition, a City of Milwaukee tax-incremental financing district and Milwaukee County could not fund the operation of the streetcar.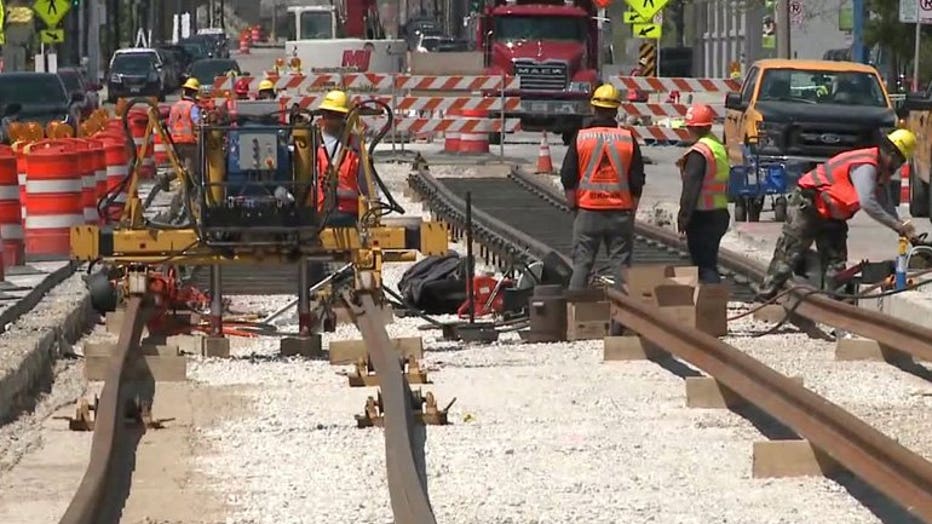 Work underway on Milwaukee streetcar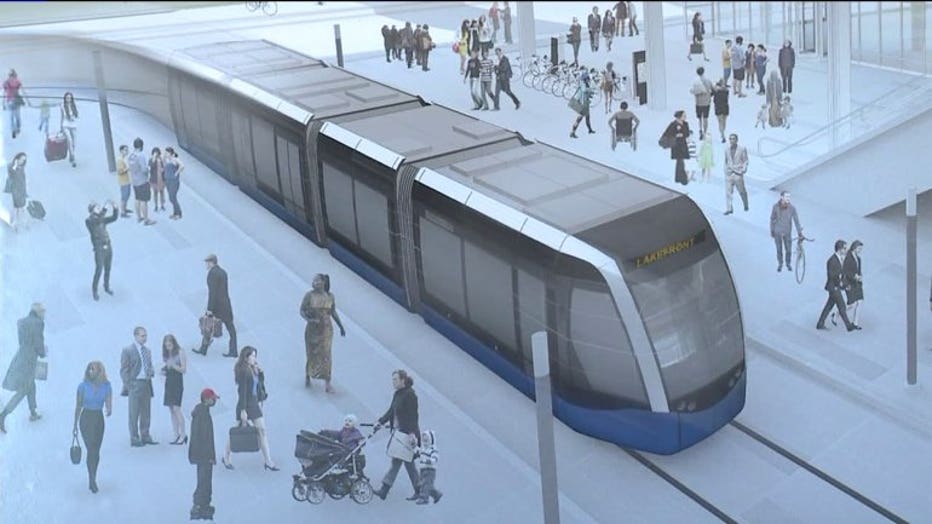 A TIF district is paying for route expansions beyond the initial streetcar route and would still be allowed to do so under the Republican agreement.

The initial route is still under construction; it's not scheduled to be operational until fall 2018.

The streetcar funding restrictions were tucked into a 19-page transportation agreement made public just before 9 p.m. Tuesday, about two hours before the committee vote. Milwaukee Mayor Tom Barrett's office did not immediately respond to a request for comment.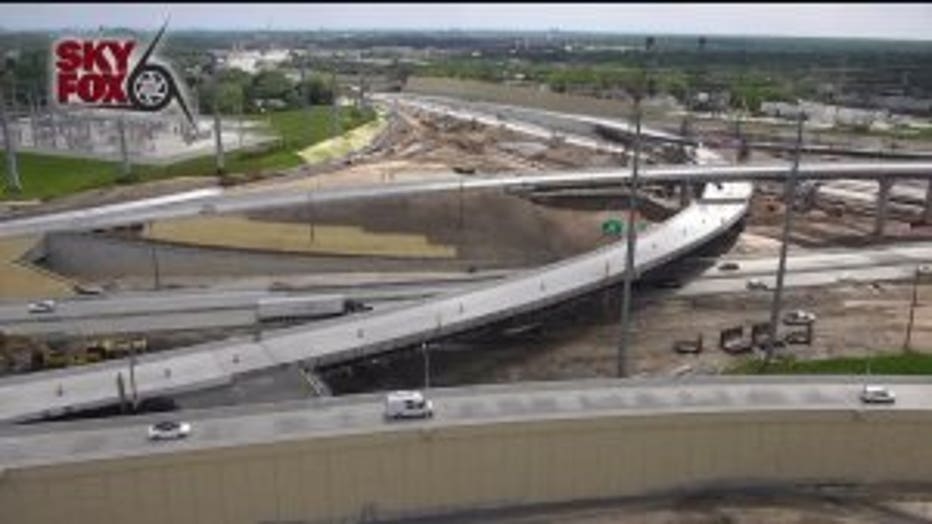 Wisconsin Republicans' budget agreement will also keep two major interstate projects in Milwaukee County off the state's to-do list for the foreseeable future.

Republican leaders said delaying Interstate 94 East-West and the north leg of the Zoo Interchange was necessary to finally move forward on the state budget. Still, one GOP leader said she was disappointed.

"I think what we're doing maybe is a bit short-sighted," said state Sen. Alberta Darling, R-River Hills and one of the Finance committee's co-chairs. "Yeah, I'm very disappointed."

Republican leaders of the Legislature's powerful budget committee said their proposal would look a lot like Gov. Scott Walker's original budget, proposed seven months ago before GOP infighting bogged down the process in Madison.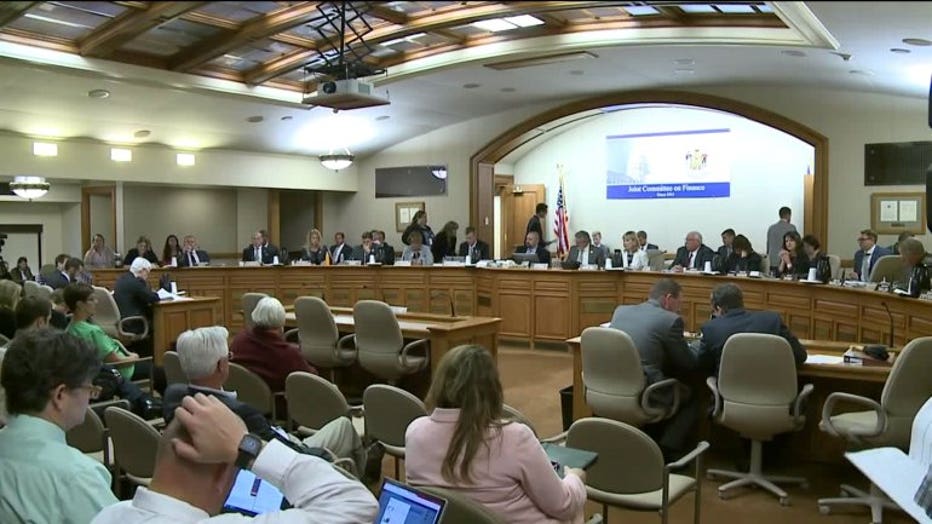 Walker's budget also abandoned the I-94 East/West project.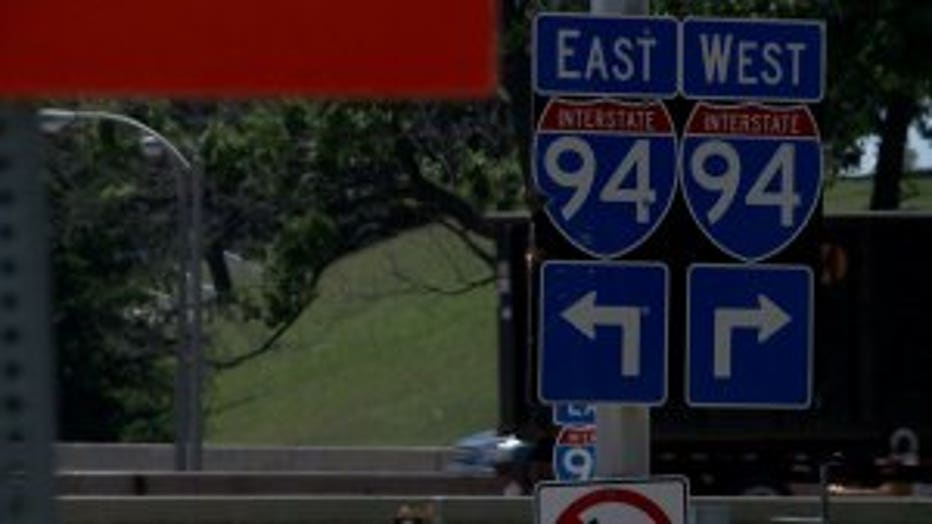 "I would say for the taxpayer, this budget shows you're not going to be make a commitment you're not going to pay for," said Finance committee co-chair Rep. John Nygren, R-Marinette. "That's the bottom line."

But Democrats said the freeway project delays and restrictions on Milwaukee Streetcar funding were wrong.

"I know you love to hate Milwaukee," said state Sen. Lena Taylor, D-Milwaukee, as she addressed Republican lawmakers. "It is our hub, and this is what y'all do? Hateful nastiness."

The GOP's proposed agreement makes a series of other changes related to transportation.

Under the proposal, Wisconsin would submit an application to the federal government to allow tolling in the state. Even if Wisconsin wins federal approval, state lawmakers would still need to approve any proposal to put tolls on interstate highways.

Republicans said their agreement will also impose a new $100 fee on electric vehicles and $75 on hybrids, justifying the new fee as an attempt to provide "parity" with other drivers who pay the state's tax on gasoline purchases. Democrats have criticized the provision, saying that it's not a long-term solution to the state's road funding woes.

The GOP deal also repeals Wisconsin's prevailing wage law on state construction projects as of Sept. 1, 2018. The current law requires sets a minimum wage for workers on public construction projects.

After the Tuesday night vote, lawmakers broke for the night and planned to return at 11 a.m. Wednesday to finalize the remaining budget issues. The Assembly and Senate must still give final approval to the budget before it would go to Walker for his signature.