'Good to be back:' Some Milwaukee Public Schools staff members return to work amid pandemic


MILWAUKEE -- While schools remain closed, some Milwaukee public school staff members return to work on Tuesday, May 26.

Several employee groups -- including assistant principals, deans and year-round workers -- returned to their regular work locations on Tuesday. It's a re-entry that Ramon Evans, principal of Vincent High School of Agricultural Sciences, says staff was looking forward to.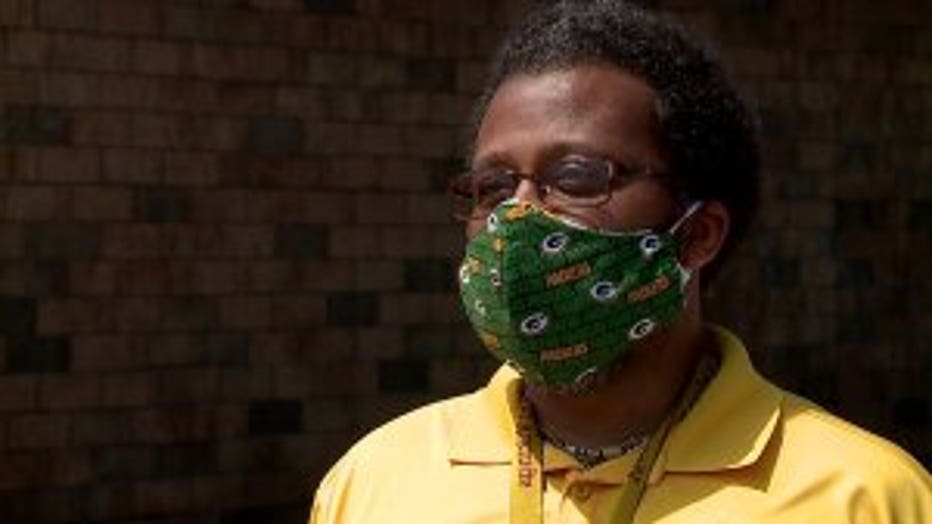 "It feels good to be back," Evans said. "It's definitely been rough. We miss each other."

As the number of staff increases at different locations, Evans said he feels confident with the measures in place to keep everyone safe; all MPS locations have been thoroughly cleaned and disinfected, officials say -- they will continue to be cleaned on a regular basis.

"We know we are safe because we are staying at least six feet apart, we all have our faces masks and gloves," Evans said.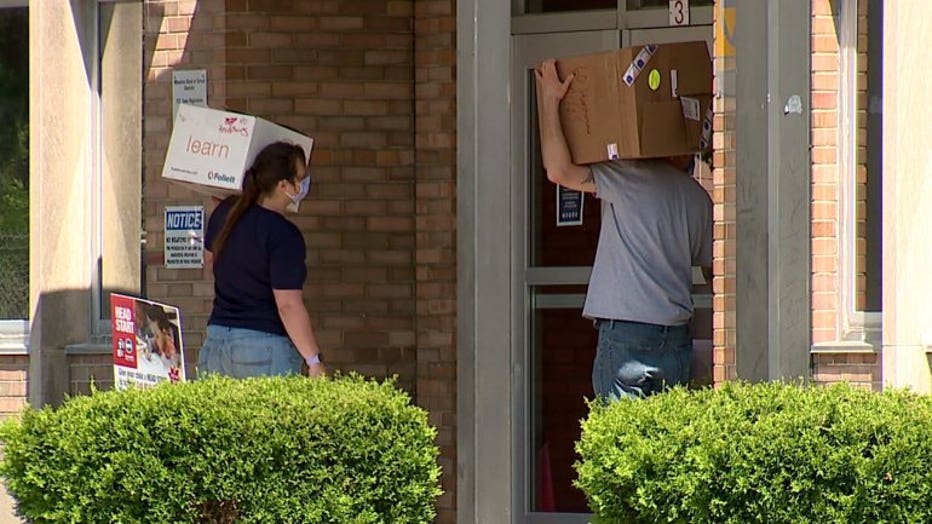 Some MPS staff return to facilities amid COVID-19 pandemic.


Being back in brick and mortar is making it easier for staff to do their jobs and also continue to help students with distance learning and more.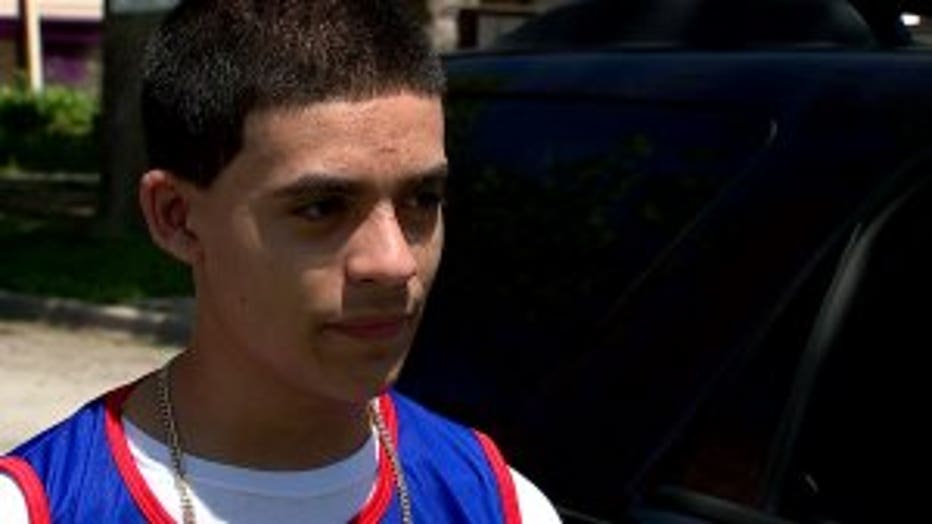 With many food pick locations averaging hundreds of meals a day, Foodservice staff also returned on a rotating basis.

"It makes me happy because there is more food in the house because of that," said student Austin Maisoned, who relies on the distribution. "It's been hard because, limited on money and prices on food is going up now. It's been hard."

Even though staff is back, the buildings remain closed to the public. Visitors are not allowed, and only staff assigned to a building may enter that building.

Staff are encouraged to practice social distancing and limit groups of more than 10.

MPS Superintendent Keith Posley said there will be no temperature checks for those who enter the buildings. The district just asks all staff to diligently self-monitor for any symptoms of fever and/or respiratory illness before coming to work.

MPS officials issued this statement Tuesday:

"The health and safety of everyone in our MPS family continues to be our top priority. Precautionary measures and protocols have been put in place for staff returning to work in alignment with state and local orders. With health, safety, and wellness of students, families, and staff at the forefront, the district has planned for a safe and effective reopening of district offices.

"As the district reopens, we are following guidelines and recommendations from the Centers for Disease Control and Prevention with respect to informing staff about COVID-19 and helping prevent the spread:

"Some of the safeguards that have been put in place include:




Closed the buildings to the public and all visitors and limited access to only those who work in the assigned building


Conducted deep cleaning of facilities with products that are effective against COVID-19


Increased frequency of cleaning in high touch areas with products that are effective against COVID-19
Provided staff with Personal Protective Equipment (PPE) and well as other items effective against COVID-19 – such as soap, gloves, masks, paper towels, tissue, toilet paper, hand sanitizer, antibacterial wipes


Promote good hygiene behaviors


Limited or avoid gatherings in the workplace


Promote awareness of signs and symptoms of COVID-19


Evaluated the capabilities to allow for physical distancing in work areas




"The district will continue to work with local health departments as well as local and state stakeholders to gain updates as new information becomes available.

"Some MPS staff have been out since March so having the opportunity to return to work and start a new normal while continuing to support the students, families, and staff of MPS is inspiring and encouraging for all of us.

"We strive for all staff to feel comfortable and safe returning to the workplace."