Good Samaritan to the rescue after two-vehicle wreck shuts down lane on I-43


HALES CORNERS -- Emergency crews were on the scene of a crash involving two vehicles on northbound I-43 near 116th St. in Hales Corners. The incident happened just after 11:30 a.m. and forced officials to shut down the right lane of I-43. The lanes reopened around 1 p.m.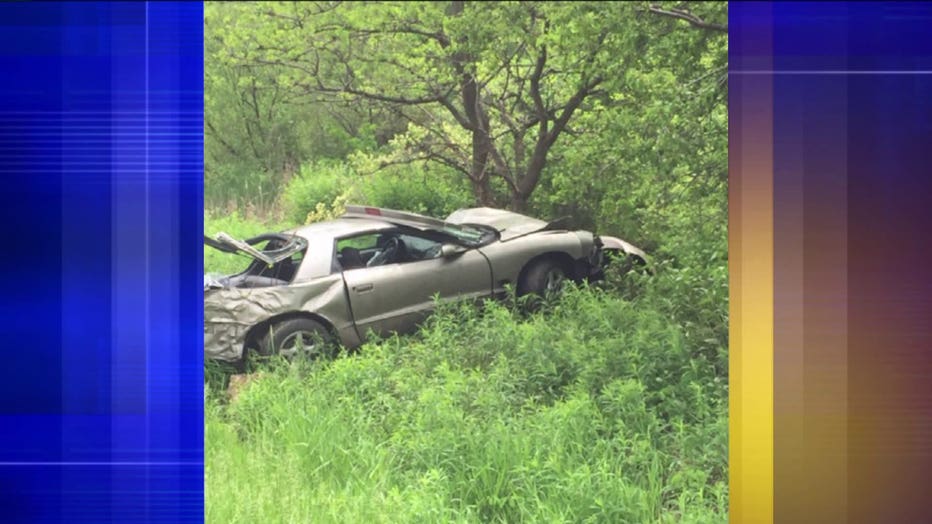 When Greenfield firefighters arrived on scene, they found one vehicle wrapped around a tree, and another submerged in a pond.

The Greenfield Fire Department tweeted shortly before 2 p.m. that a Good Samaritan stopped at the crash scene and pulled one person to safety.

Jacob Saxton was coming back to Milwaukee from East Troy with his girlfriend Miranda Brannon when he saw the two cars fly off the road.
"All of a sudden it was just a downpour," Saxton said.
"I see the lady pull off the highway completely," Brannon said.
Saxton got out and checked on a man in his 70s who was okay -- and then he jumped right into the pond.
"I didn't really think about it. I was just like 'okay, I need to make sure people didn't need help,'" Saxton said.
Saxton says the 52-year-old woman was able to get out of her vehicle on her own. He pulled her through mucky water to safety.
"I was so glad when I saw him get in the water," Brannon said.
"She was absolutely terrified. Very shocked expression on her face.  When I got there though it seemed that it calmed some of her freaked outness.  She kept saying her car was gone, her car was gone. But I assume that that was just from being in shock. I asked her if it was okay to lift her, and she didn't say anything, so I lifted her," Saxton said.
When Saxton pulled the woman out, an off-duty firefighter was waiting to help.
"You have to know Jake. He is a very helpful person and very kind," Brannon said.
"I knew that as soon as I saw it I had the ability to help and I would do that," Saxton said.
"They took down my information, patted me on the back and it was time for me to go home and  wash the muck off," Saxton said.
The video below was taken a few minutes after the initial wreck.


The cause of the crash remains under investigation, but slick roads after a pop-up rain shower may be to blame.

Monitor FOX6 News and FOX6Now.com for updates on this developing story.