'Going after aggressive driving:' MCSO seeks tips in freeway shooting that shut down NB I-43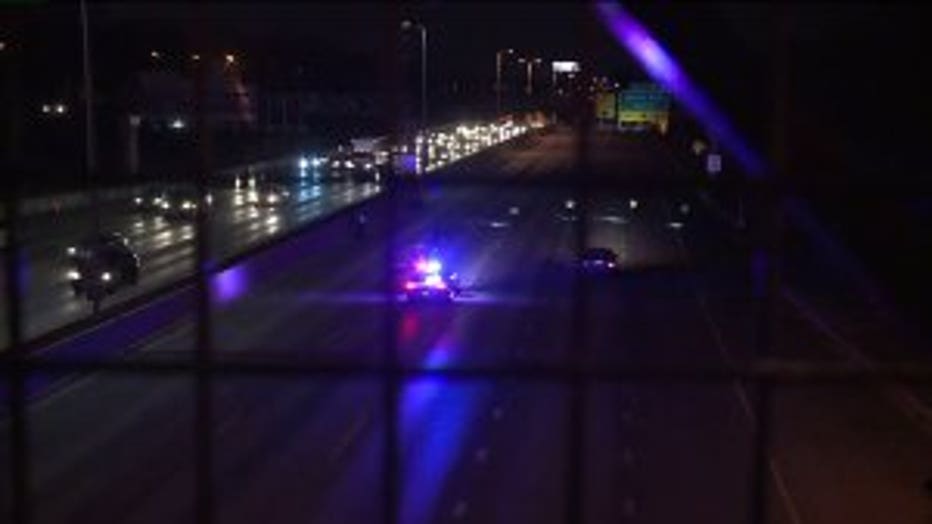 Shooting forces full freeway closure on NB I-43


MILWAUKEE -- Acting Milwaukee County Sheriff Richard Schmidt called upon the public to call with any information that could help law enforcement in their investigation into a freeway shooting on I-43 near downtown Milwaukee on Friday, Nov. 16.

Two 20-year-old men were involved in a road rage incident and then fired upon in the northbound lanes of I-43 near Walnut Street. They suffered injuries not believed to be life-threatening.

The freeway was shut down for more than two hours during the evening rush on Friday as a result of this incident -- to allow law enforcement to search the area for evidence. Sheriff Schmidt said evidence, including bullet casings, was found.

"We were stuck on the expressway for about 35, 40 minutes," said Leroy Henton.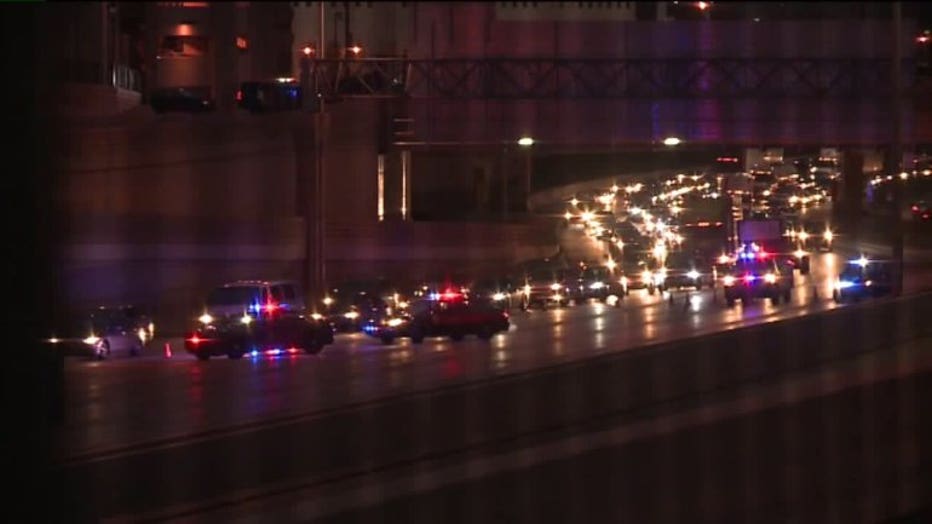 Schmidt said the road rage incident happened when the suspect vehicle passed the victims' vehicle at a high rate of speed. The victims began yelling and making hand gestures at the suspects.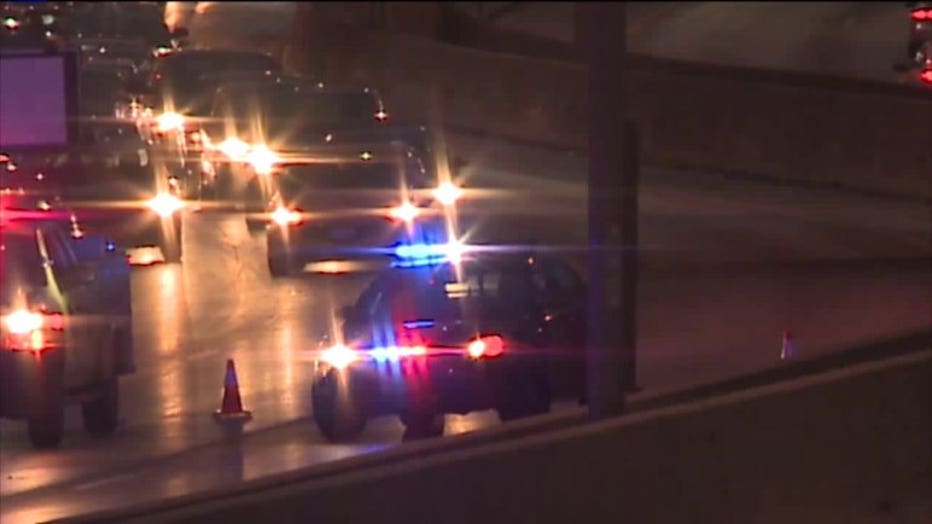 "A gun was brandished and multiple shots were fired into the victims' vehicle. One of the victims was struck in the leg multiple time. The other one received chest and torso type injuries," said Schmidt.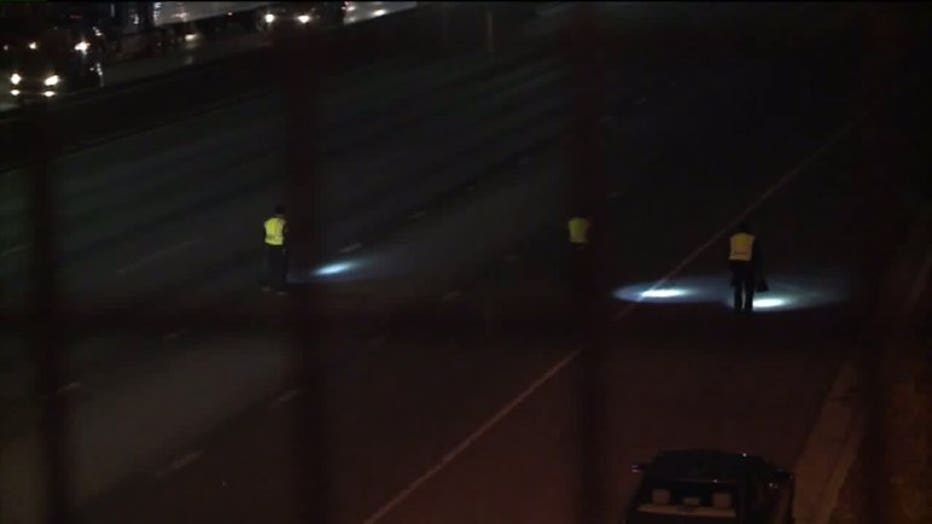 Sheriff Schmidt said they do not have anyone in custody in connection with this incident -- and they are calling on the public to phone in tips anonymously at 414-278-4705.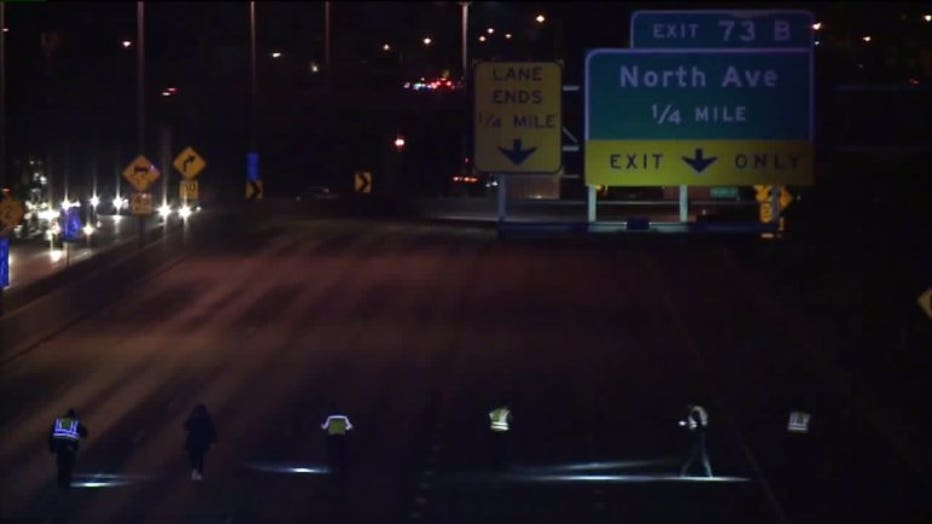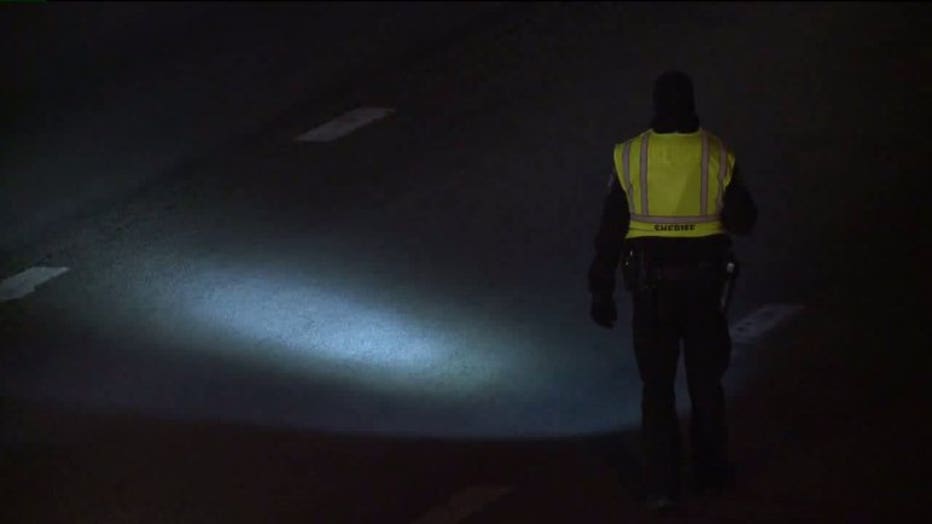 Full freeway closure on NB I-43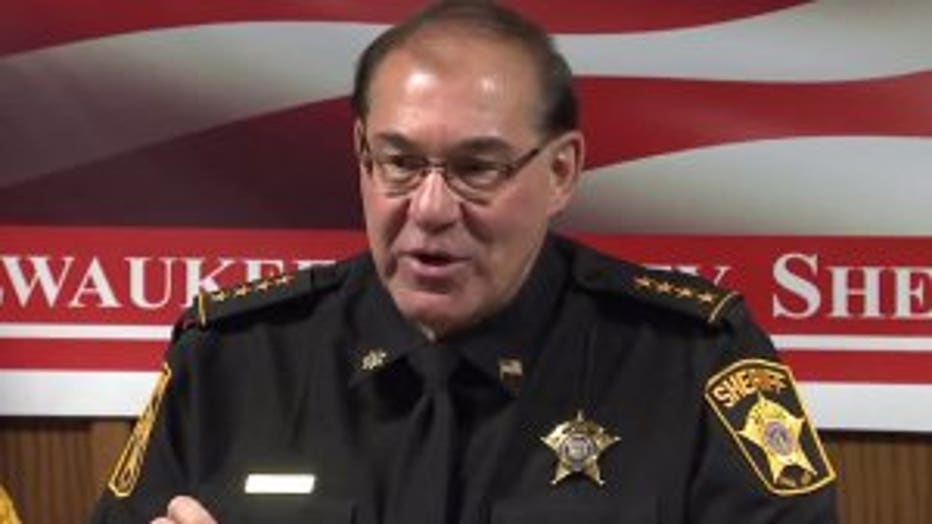 Sheriff Schmidt also said Monday he ordered saturation patrols in the Marquette Interchange -- and especially the roadways just to the north of the heart of the interchange.

"There has been well over 25, 30 stops probably in the last 24 hours," Schmidt said. "We're going after aggressive driving."

Schmidt said drivers should not be surprised to see multiple squads in the area.

"I tell you where we're at. We're not hiding this. I am telling you if you drive crazy on I-43 in the Marquette Interchange, north or south of it, there's a very good chance you're going to see the red and blue lights behind you," Schmidt said.

He also asked for new cameras from the Wisconsin Department of Transportation. Cameras apparently did not aid in their investigation.

"Check their budgets and see if they can add more high-definition cameras, which will help us in future investigations," Schmidt said.

He advised the public to avoid road rage incidents at all costs.

"Again -- if you are confronted on the highway and somebody does something that ticks you off -- let it go," Schmidt said.