Girlfriend of naked man who rammed Waukesha PD squads accused of supplying him with drugs


WAUKESHA -- FOX6 News has learned the girlfriend of the man whom investigators say was driving naked when he plowed his truck through a fence, ramming two Waukesha Police Department squad cars and rolling the vehicle over before being taken into custody is now facing charges.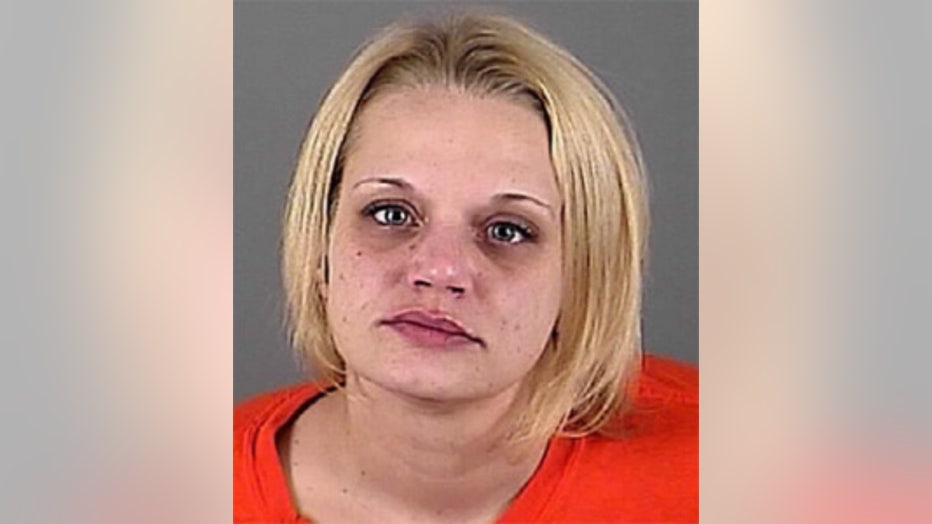 She is 31-year-old Katie Wiedenbeck of Waukesha, and she's facing three charges, one of them a felony: possession of narcotic drugs, possession of THC, possession of drug paraphernalia.

Wiedenbeck made her initial appearance in court in Waukesha County on Thursday, August 13th.

Waukesha Police Chief Ron Oremus said Wednesday Wiedenbeck supplied drugs to her boyfriend in this case.

The incident unfolded in the city of Waukesha on Tuesday evening, August 11th.

Officials say the naked man was driving a pickup truck speeding down W. Newhall Ave. around 7:45 p.m. when he plowed through the fence and rammed the squad cars. Officers were meeting in a parking lot off the road at the time.

WARNING: Some of the language in the video below is not suitable for all viewers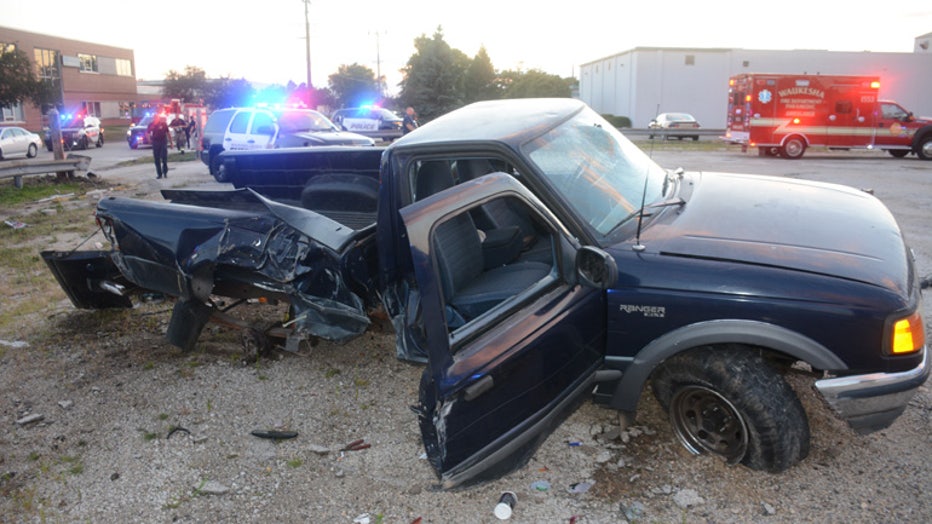 Pickup truck rolls over after ramming squad cars


As officers arrived at the crash scene, the naked suspect was seen walking away from the truck. Officials say he was either ejected from the truck during the crash or exited as officers arrived on scene. Police did have to fire a bean bag at the man to get him to comply as they were taking him into custody.

Officials say the suspect was believed to have taken LSD and is suspected of battery against his girlfriend in a domestic incident that happened before his run around town.

Chief Oremus said Wednesday after the pursuit, officers wanted to ensure the man hadn't harmed anyone else -- given his bizarre behavior. They responded to his home, and learned the man's girlfriend, Katie Wiedenbeck had supplied drugs to him, and when he went to leave the home naked, she tried stopping him, and that's when he punched her in the face.

A police spokesman tells FOX6 News it's fortunate the officers got to the man before he potentially hurt others in the community.

"If he's willing to go and ram officers -- knowing that we're trained to protect the community, if he's willing to take that risk, what's he going to do to an innocent person and what protection do they have?" said Capt. Ron Oremus of the Waukesha Police Department.

FOX6 News is told the suspect is someone who has had many contacts with police in the past -- and he's expected to face charges from this incident in the near future. We do not know how much damage he did to the police vehicles involved in this chase, but we are told none of the officers were hurt.