Girlfriend accused of purchasing guns for robbery suspect killed in officer-involved shooting


MILWAUKEE COUNTY -- 30-year-old Latonya James of Milwaukee has been charged with furnishing a firearm to an unauthorized person, after investigators say she purchased guns for Burt Johnson, an armed robbery suspect who was shot and killed by Milwaukee police officers last Thursday night, May 5th.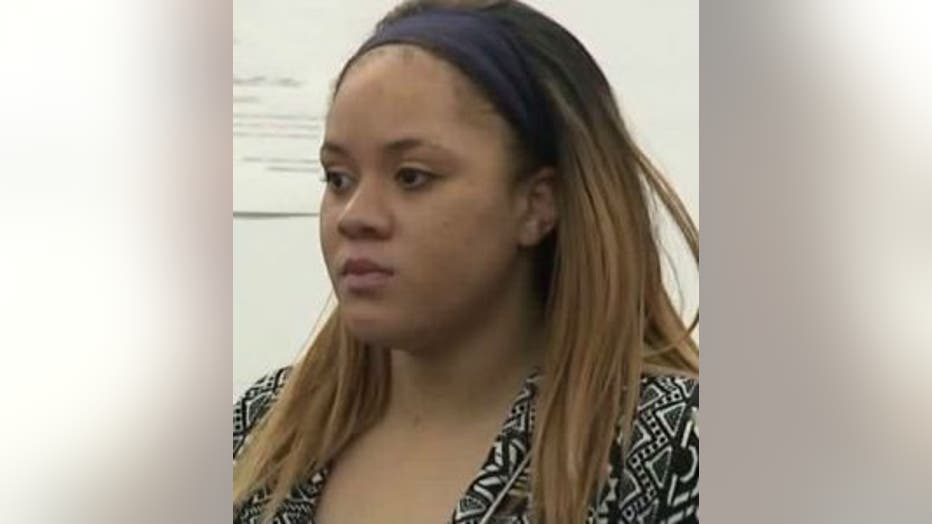 This is called a "straw purchase" -- when someone purchases a firearm legally, and gives it to someone prohibited from having one.

"There is very little deterrent in current law to keep people from buying guns for their friends or boyfriends. We`ve got to give scared girlfriends permission to say no by having a tough law," Milwaukee Police Chief Ed Flynn said.

James made her initial appearance in court in this case on Wednesday, May 11th.

Cash bond was set at $2,500, which was posted.

A preliminary hearing was scheduled for May 19th.

According to the criminal complaint, the guns were purchased on Friday, April 8th at Gander Mountain in Germantown.

The shooting of Burt Johnson happened after police say Johnson robbed the O'Reilly Auto Parts store near 73rd and Mill Road on Thursday evening, along with Gregory Rounds.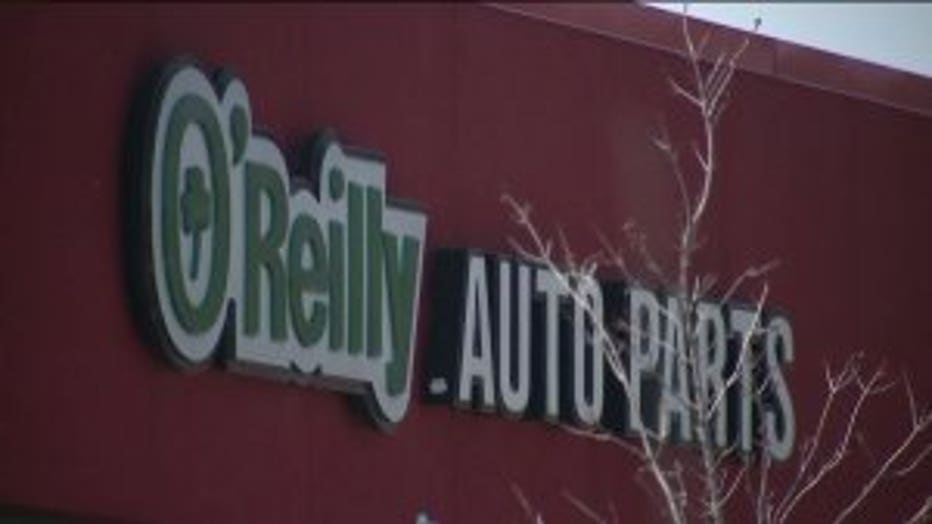 Police spotted Johnson and Rounds as they exited the store, and a foot pursuit ensued.

The complaint indicates Rounds eluded capture, as Johnson fired numerous shots at the officers.

Milwaukee Police Chief Ed Flynn said at the scene Thursday night that one of his officers was shot in the chest, but his life was saved by his ballistic vest.

According to the complaint, when the officers returned fire, Johnson suffered numerous gunshot wounds and he was pronounced dead at the scene.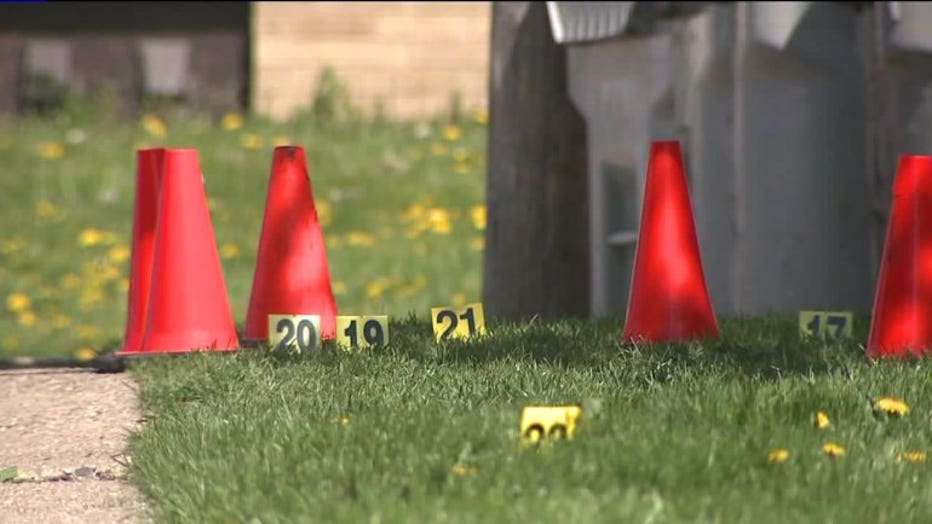 Officer-involved shooting at 73rd and Mill on May 5th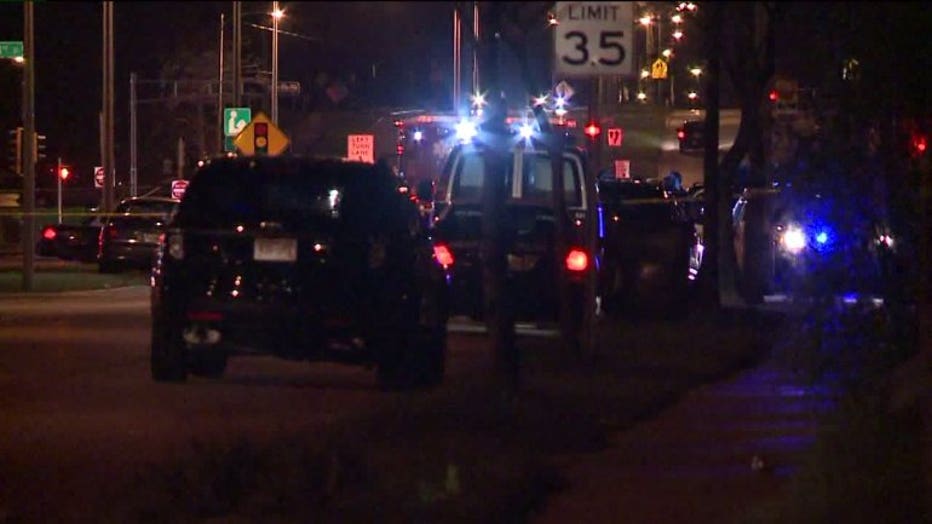 Officer-involved shooting at 73rd and Mill on May 5th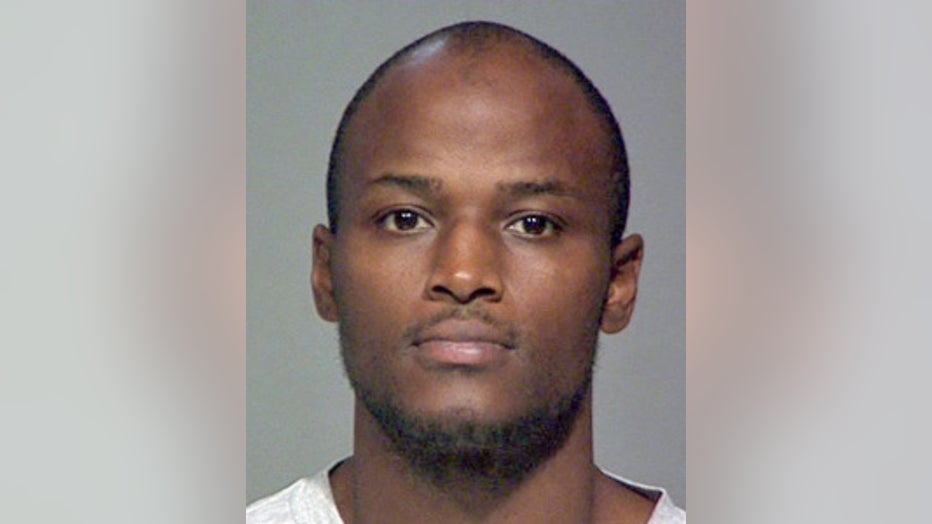 An investigation has revealed that during the armed robbery at the O'Reilly store, Johnson was armed with a "Springfield .45 caliber pistol." Investigators obtained the serial number, and a trace of the weapon revealed it was purchased on April 8th at Gander Mountain on Commerce Circle in Germantown by Latonya James.

The complaint states that James purchased a second firearm at the same time -- a Smith & Wesson M&P .40 caliber pistol.

James was interviewed by police on May 6th at her workplace in New Berlin.

According to the complaint, James said Burt Johnson had been her boyfriend -- and she admitted to purchasing the two firearms and giving those weapons to Johnson.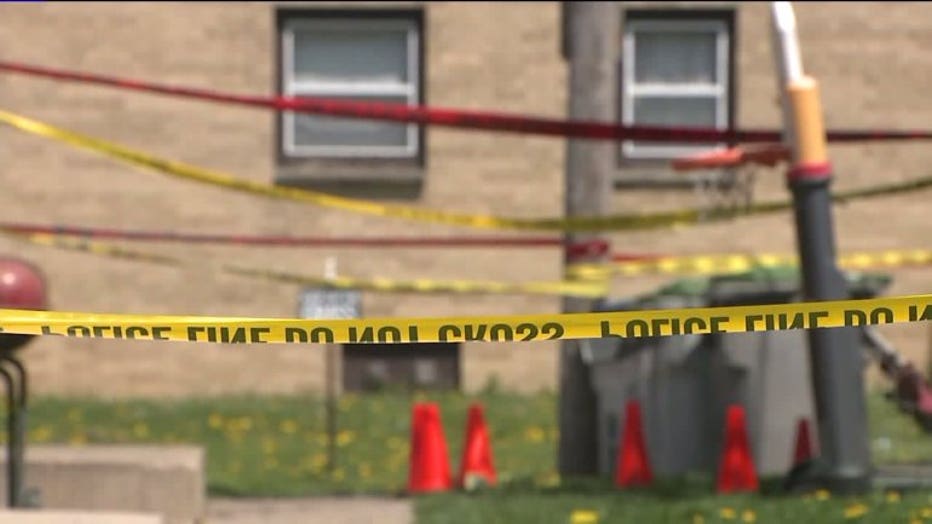 Officer-involved shooting at 73rd and Mill on May 5th


Investigators say James initially said Johnson offered to buy her a gun and took her to Gander Mountain. When they got to the store, Johnson handled numerous firearms and instructed James to buy two guns. James said Johnson gave her the money to buy the guns. James said Johnson also had her purchase ammunition.

The complaint indicates James told investigators a couple days after purchasing the guns, she went back to Gander Mountain to pick them up, and then went over to Johnson's home and gave them to him.

James said she "knows she should never have given the guns to Johnson," according to the complaint.

The complaint indicates investigators were able to obtain video from the Gander Mountain store showing the purchase of these firearms. The video shows Johnson and James arriving at the store together, and looking at guns together. After the firearms were selected, James can be seen in the video filling out paperwork. At the checkout, James and Johnson were both seen providing money for the purchase.

A check with the DOJ revealed James picked up the firearms from Gander Mountain on April 8th at 8:15 p.m.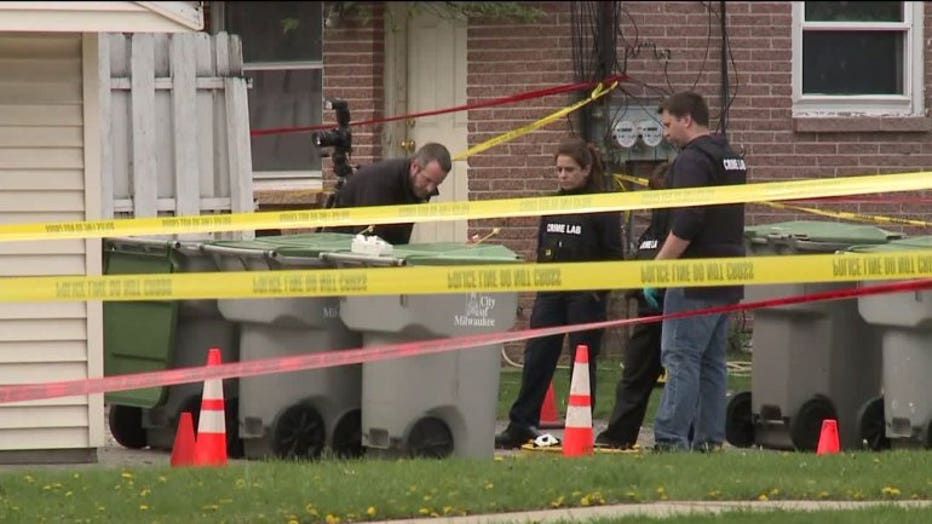 The complaint makes reference to the fact that Burt Johnson was prohibited from possessing firearms at the time of the transfer of the firearms from James to Johnson because he was a convicted felon -- convicted of burglary in 2009 -- so this was a "straw buy," where a person purchases firearms for an individual who cannot purchase them himself.

Milwaukee Police Chief Ed Flynn, Milwaukee Mayor Tom Barrett and Milwaukee County District Attorney John Chisholm addressed this "straw buy" on Wednesday afternoon in Milwaukee.

"This is not the first time this has happened. In fact, in 2008-2009 we had six Milwaukee police officers who were shot," Milwaukee Mayor Tom Barrett said.

Chief Flynn said more than 700 guns have been taken from criminals so far this year, and in 85 percent of the crimes, guns are purchased legally and then given to a felon.

Chisholm said lawmakers can make a small change to stiffen the penalty for straw purchasers.

"Why not make it a felony in Wisconsin for putting false information down. So what it basically says is, if you buy a weapon, you have to say 'it`s for me,'" Chisholm said.




Chief Flynn said the officer who was shot in this case is doing well and anxious to get back to work. Flynn said the bullet struck his body armor, and said it was like being hit by a baseball bat.