Giant sinkhole opens up on Missouri golf course
BRANSON, Mo. (AP) — Geologists say a giant sinkhole near the driving range of a southwest Missouri golf course is fairly common because of the region's karst topography.

The sinkhole consists of two adjacent sinkholes that appeared Friday morning near a pond at the entrance of the Top of the Rock Golf course near the resort town of Branson.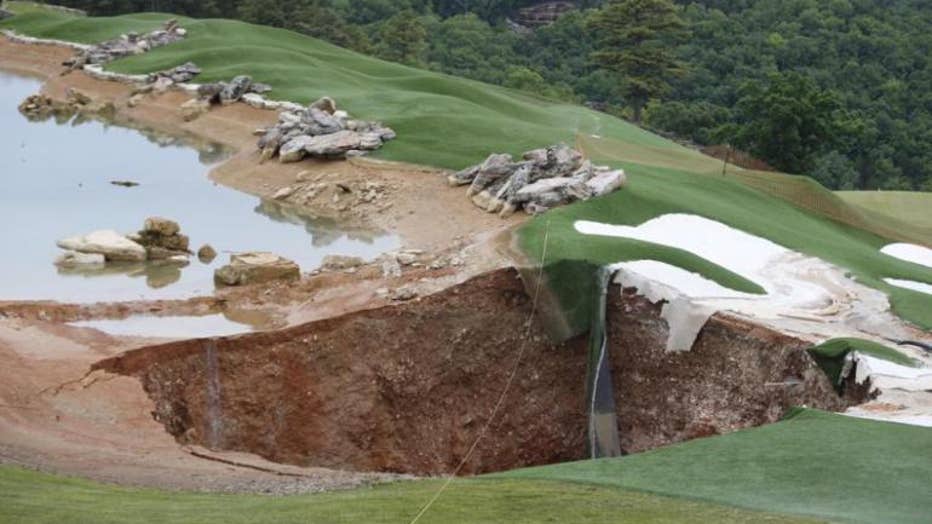 Courtesy: Nate Papes/Springfield News-Leader via AP


The course is part of the Bass Pro Shops-owned Big Cedar Lodge complex and hosted a PGA Champions Tour event last month.

Bass Pro Shops conservation director Martin says geological engineers are studying the sinkhole to see if it might have been caused by an undiscovered cave.

He says the hole was created by one sinkhole 80 feet wide and 35 feet deep and a second that's 25 feet wide and 19 feet deep.