Germantown teacher posts bail, released from custody


MILWAUKEE -- A Milwaukee County judge set bail for 29-year-old Eric Glass at $10,000 during his first court appearance on Saturday, April 21st. FOX6 News learned that as of Sunday, April 22nd, Glass had posted bail and was released from jail. Glass is the Germantown High School math teacher and assistant basketball coach accused of having a nearly week long relationship with a 17-year-old student.

In his first court appearance, Glass did not lift his head as three counts of sexual assault were read aloud by the judge.

"He's devastated. Again, he is a well respected teacher and he loves his job," Glass' lawyer, Jonathan LaVoy said.

LaVoy is asking the community to wait until all the facts are known before placing judgement.

"In these types of cases, there is always a lot of rumor and innuendo.  We are dealing with high school age students, making certain allegations and there is a lot of misinformation out there.  We need to figure out what happened here, and his goal is get back to doing what he loves, which is to teach," LaVoy said.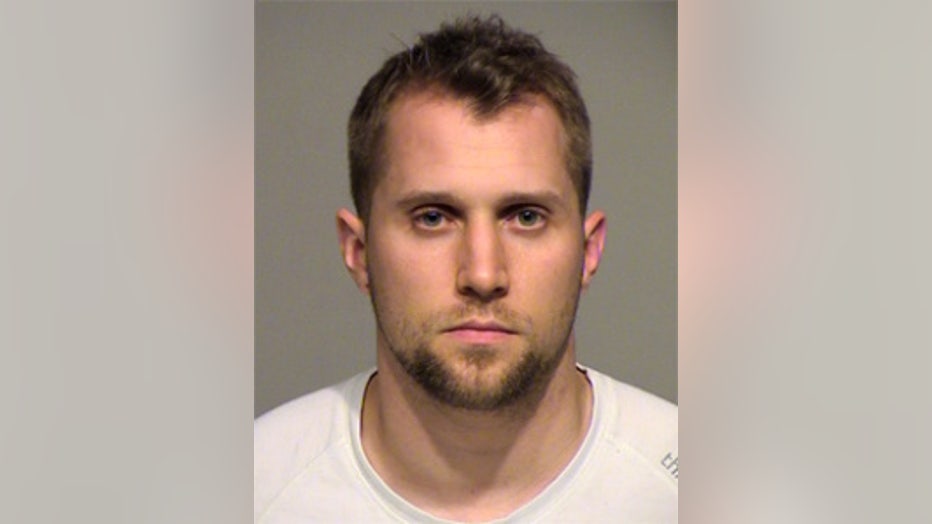 The criminal complaint against Glass says he and the victim met at a concert in Milwaukee. At the concert, the complaint says Glass and "the victim were seen kissing and dancing together…(Glass) then drove the victim back to the victim's parent's house." But later, "the victim then drove her own vehicle back to (Glass') house."

The charges against Glass stem from three separate incidents in which Glass allegedly had sexual contact with the victim at his residence.

Germantown High School has placed Glass on unpaid leave while the investigation continues.

Glass is due back in court on April 30th, for his preliminary hearing.

Related stories: