George Floyd's death inspires march from Milwaukee's south side: 'Hope people can open their eyes'


MILWAUKEE -- The death of George Floyd in Minneapolis police custody is inspiring more marches, rallies and protests. A huge crowd of protesters gathered outside the Milwaukee Police Administration Building Tuesday evening -- after making their way from the city's south side.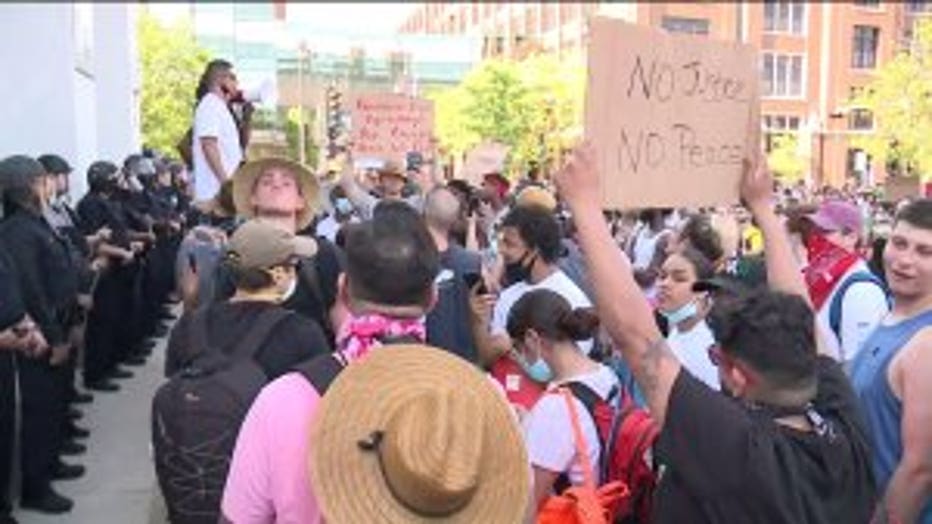 March from Milwaukee's south side


A FOX6 News crew saw a range of emotion on the six-mil journey from Humboldt Park to downtown Milwaukee -- from tension toward law enforcement to cheering and celebrating as the speakers took the megaphone.

The rally kicked off at 1 p.m. -- and the protest remained peaceful.

Those gathered came to remember not only George Floyd, but also Joel Acevedo, a Milwaukee man allegedly killed by an off-duty officer.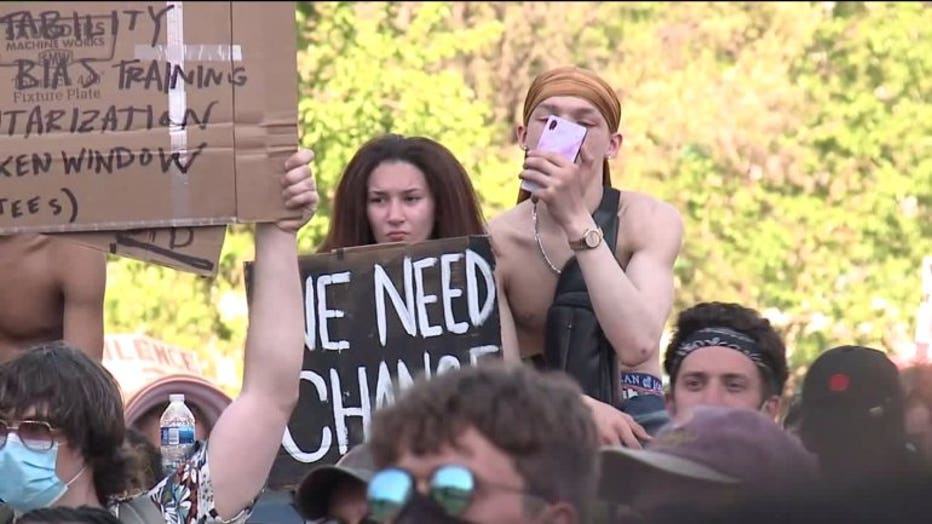 March from Milwaukee's south side


FOX6 News asked people why they wanted to join the movement.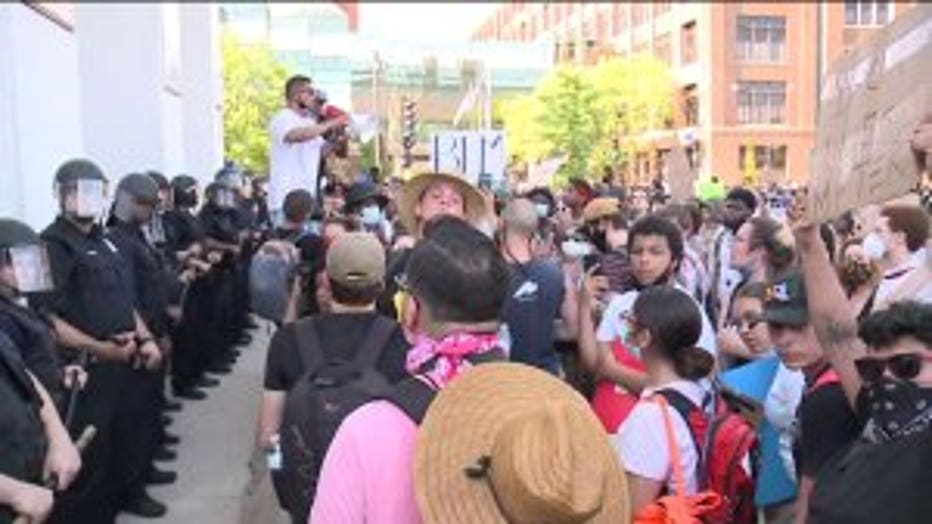 March from Milwaukee's south side


"This is what I believe in. I want to show my community that I'm out here doing my part and that I'm speaking up for a change for all of America," said Peyton Smith.

"I really hope people can open their eyes more and see there are legal frameworks that need to change in order to feel they are a part of this American society," said Taylor Owens.

The stop in downtown Milwaukee was set to be the last of the day for this rally.